Latte art gets plenty of attention, but where's the love for its breakfast-minded sibling, cereal art? Artist Sarah Rosado is aiming to bring more cred to that outsider art medium with her Corn Flakes portraits of famous musicians. Axl's former axeman Slash is beautifully rendered above, but we grabbed a few more of Rosado's greatest hits for your personal gallery/breakfast nook. Ironically, the lead singer of Korn did not make the cut.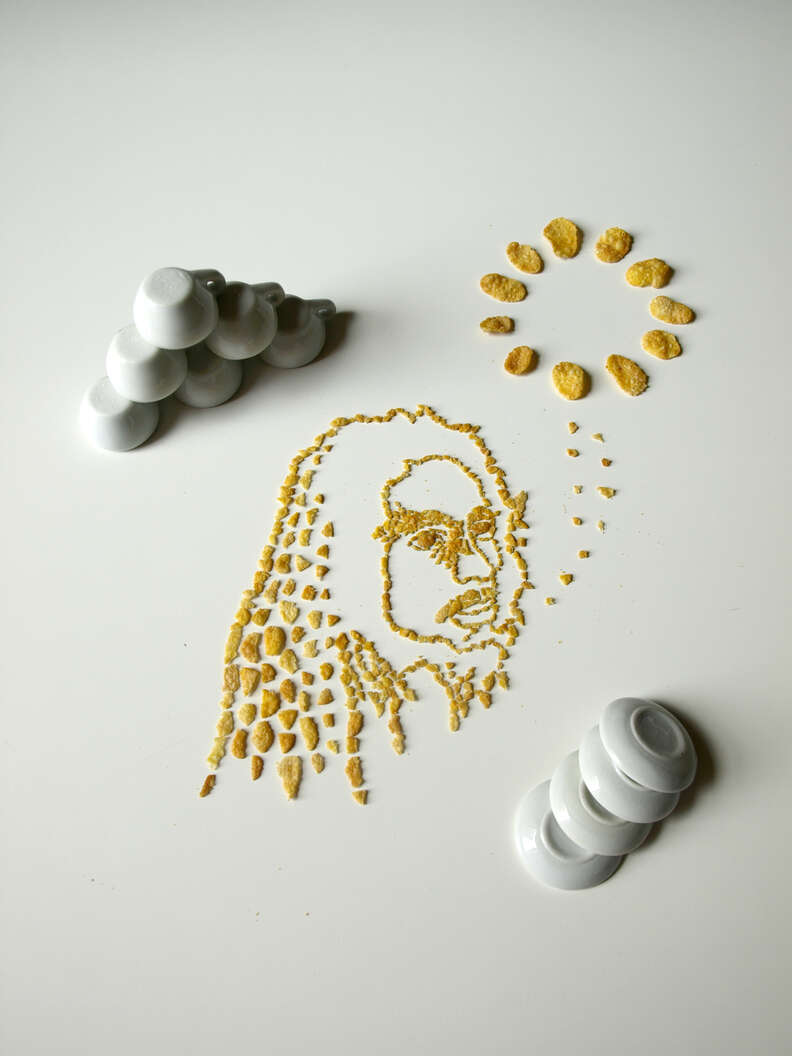 Marleyflakes: perfect for when you're jammin' your toast or observing 4/20.
Imagine there's enough bacon. It's easy if you try.
They tried to make her go with Bran Flakes, and she (rightfully) said no, no, no.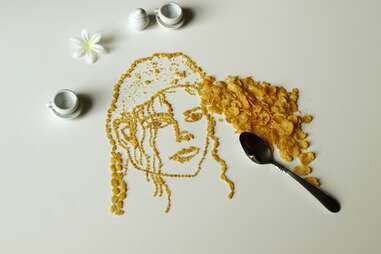 Considering the King of Pop's long-standing feud with Rice Krispies' elf Pop, Sarah definitely made the right call with Corn Flakes.
Way more coherent than that Bond theme Ms. Keys did with Jack White.
"S&M"? More like C&M... for cereal and milk, amiright?! (Sorry.)
Check out the rest of Sarah's cereal and non-Corn Flake creations over at her portfolio.
Kristin Hunt is a food/drink staff writer for Thrillist, and has never wanted to eat someone's beehive more. Follow her at @kristin_hunt.