Sure, there are a bunch of Southern chains the rest of the country supposedly "needs." But everyone knows that the real heart of America's comfort food obsession is in the Midwest. It's home to the best state fairs, fried foods, and chain restaurants anywhere (ButterBurgers, anyone?). And because of this, it's also home to many pairs of jeans with stretchy waistbands.
To help educate you on these regional culinary delights, here are the paragons of the Midwestern food scene:
You can't talk about Midwestern chains without discussing Culver's, a Wisconsin-based fast-casual burger joint which has organized a most dominant takeover of the region with its signature ButterBurgers (the buns are lightly-buttered and toasted). Sure, they've begun making forays outside the Midwest, but that means a crispy, juicy ButterBurger might be heading your way sometime soon. Rejoice!
A purveyor of fine steakburgers and milkshakes since 1934, Steak 'n Shakes operate throughout the Midwest, as well as some locations in the South and East. What is a "steakburger," you ask? Well, it's a burger made with a combination of T-bone, sirloin, and round steaks that's meatier than a normal hamburger, and which Steak 'n Shake used to grind up right in front of the customer, resulting in the slogan, "In Sight It Must Be Right."
We chronicled Erbert & Gerbert's in our best college sandwich shop roundup, and with good reason -- these awesome, supremely flavorful sub sandwiches are a huge hit at colleges all around the Midwest, where they supply hungry students with sammies divided between "classic," "specialty," and "signature" categories. Try the Narmer or the Apollo.
Jet's is a rapidly growing pizza chain that originated in Sterling Heights, MI in '78, with the first franchise store opening in 1990. It's famous for its deep-dish square pizzas, and revered for its 8 Corner Pizza, where every slice has at least one bit of crust. They also offer intensely specific customizations on orders, like how much sauce you want and who you want to deliver it to you. Just kidding about that last one.
What started as the original Kewpee Hotel location in Flint, MI later spun off into an entirely different chain of heavenly burgers, helmed by entrepreneur Bill Thomas and dubbed "Halo Burger". It's since taken over Flint and the surrounding area, making Q.P. burgers (especially with olives) that have been voted the #1 burger in all of Michigan.
Again with the steakburgers? You bet. The ones at Freddy's, a quick-service joint founded in Wichita in 2002, are cooked fresh-to-order. It's how burgers were typically made back in the 1950s, and it serves as an inspiration for how they make them today. As one of the nation's fastest-growing chains, they must be doing something right -- they have plans to open 400 more stores over the next 10-15yrs. Get ready for custard, everyone.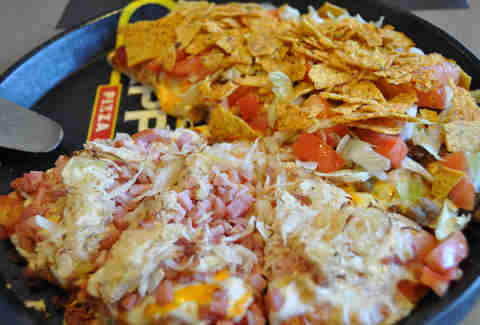 Arcades. Buffets. Taco pizza. Joke-filled placemats. What do all of these things have in common? No, it's not Jack Black's birthday party -- it's Happy Joe's, an Iowa-based pizza joint focused on serving awesome pies in a community-friendly setting. That also means they shut down their locations one day a year to have parties (ostensibly with taco pizza) for the less fortunate.
Far from being a place where majestic pizzas roam and graze (like we originally thought it was), this Iowa chain is still a relative haven of glorious food -- their pizza buffets are legendary, with a bunch of made-from-scratch options available. They also have beloved fried chicken and sandwiches lined up on their buffet, and are a frequent campaign stop for would-be presidents during the Iowa caucuses. William Howard Taft would've loved this place!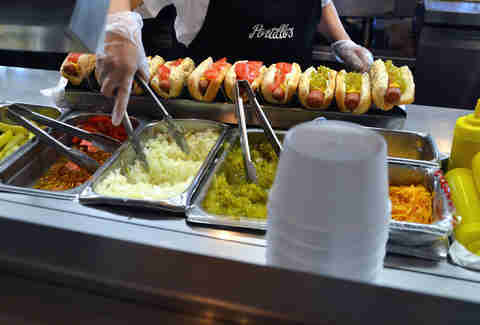 Makers of fine Chicago-style hot dogs since 1963 (when it was known as The Dog House), Portillo's was founded with the goal of providing classic Chicago foods to the masses. We're pretty sure it's worked. Today, Portillo's has locations all over the Chicago metro area, as well as a couple in the Southwest, but the rest of the country deserves one of their hot dogs festooned with mustard, onions, sweet relish, a dill pickle spear, tomatoes, and a sport pepper. Pair it with a chocolate cake shake for a complete meal.
Founded by -- GASP -- some Easterners (from New Jersey, no less) in 1972, who were dissatisfied with the sandwich selection in Milwaukee, Cousins Subs has since expanded on the strength of local ingredients on house-made, toasty Italian-style bread that will actually make you treasure your tangential relatives. Their herbs, spices, and meats are what set them apart; everything is grilled fresh-to-order and seasoned perfectly.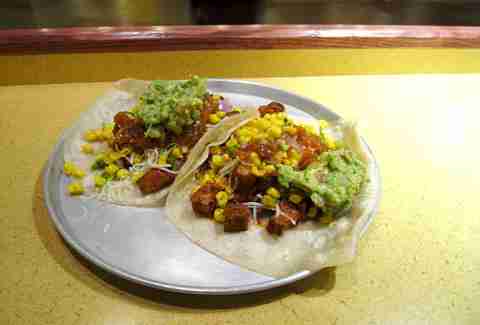 While it may look and feel like a Chipotle, Pancheros (an Iowa-based fast-casual Mexican chain) sets itself apart from other Mexichains by fresh-pressing its tortillas RIGHT WHEN YOU ORDER. That's right -- they have the dough ready when you approach the counter, and only press it on their signature tortilla press once you've decided what you want. The innovations don't stop there: they mix the ingredients in the burrito before folding it up, and marinate their meats in both guajillo and tamarind.
Okay, so it's not REALLY chili in the strictest sense -- Skyline's Cincinnati-style chili is more like a sauce that incorporates spices like cinnamon or cloves (the exact recipe is unknown), and is served atop spaghetti or hot dogs. And yeah, it's a little divisive. But there are a lot of people in Ohio and Indiana that swear by this stuff. So there's something to it! Shouldn't the rest of the country be able to decide for itself?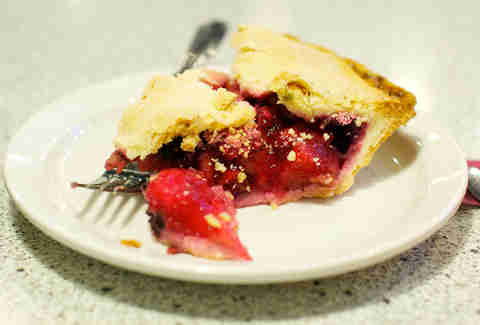 Before Maid-Rite was a chain that peddled loose meat sandwiches (which are kinda like a hamburger-sloppy joe hybrid, only without the tomato-based sauce), it was a single restaurant founded in 1926 in Muscatine, IA. Today, it's a bustling diner-style restaurant with locations all over Iowa, Arkansas, Nebraska, Illinois, Minnesota, and elsewhere, and it's been serving down-home-style comfort food the entire time in-between.
When his father Rudy first began developing the deep-dish pizza at Pizzeria Uno in the 1940s, Lou Malnati knew his dad was onto something. So when he opened his first pizzeria in 1971, he set out to emulate his dad's passion for quality ingredients and quality pies -- and it stuck. Today, Lou Malnati's is a veritable Chicago institution that ships its hearty, buttery pizzas all over the US. But wouldn't having one in your city be even better? We think so too.
Adam Lapetina is a food/drink staff writer at Thrillist, and still struggles to find a good Chicago-style hot dog in New York to this very day. Read his musings on Twitter at @adamlapetina.