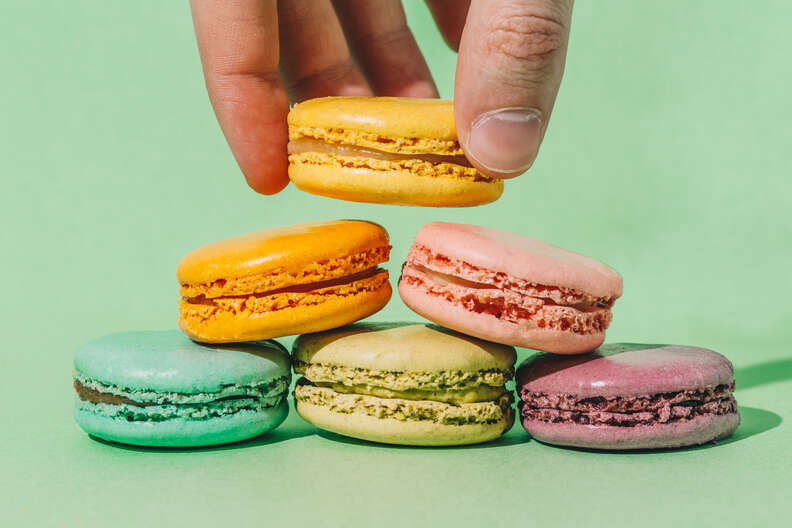 Cole Saladino/Thrillist
Cole Saladino/Thrillist
Sandwiches Are the Best Desserts
It's not unexpected to pull a cold cut sandwich -- complete with mustard and triangles of cheese -- out of a crumpled brown paper bag for lunch. Having a sandwich for dessert, however, is an endeavor that is equal parts unexpected and fun. There are tons of options to choose from: melty ice cream sandwiches studded with chocolate chips, salty/sweet peanut buttery affairs, and even America's favorite cookie. Some have funny names, while others have staunch regional pride. Some are even named after American icons.
Whatever the case, we rounded up 11 delicious dessert sandwiches you should eat next time your sweet tooth is hankering for something sugary, yet contained (between two slices of cookies, bread, brownies, or graham crackers).
Ice cream sandwiches
There are so many variations of the ice cream sandwich that all bring something unique to the table. There is the classically American original, which consists of two softened chocolate wafers that hug a rectangle of vanilla or Neapolitan ice cream. Another iconic offering comes from It's-It, a legendary ice cream sandwich from San Francisco that's submerged in a dark-chocolate casing and features old-fashioned oatmeal cookies. There's donut ice cream sandwiches from Afters Ice Cream, and brownie ice cream sandwiches courtesy of the New York Times' cooking section. In Southeast Asia, the term ice cream sandwich is taken literally, where scoops of the creamy treat are placed inside bread rolls. Basically, they're one of the most worldly dessert sandwiches you can eat.
Elvis
Named after singer and American cultural icon Elvis Presley -- who was infatuated with sandwiches (particularly ones of the rich and indulgent variety) -- the Elvis is a concoction of peanut butter, bananas, and bacon pan fried until gooey on the inside and crispy on the outside. Variations sometimes include honey and nix bacon, but the predominant flavors that make up the sandwich are PB and bananas, which could either be sliced or mashed. The combination, alongside Elvis's wide array of food preferences, is so iconic that it inspired a number of cookbooks and other Elvis-flavored interpretations, including cupcakes, ice cream, and loaves of banana bread.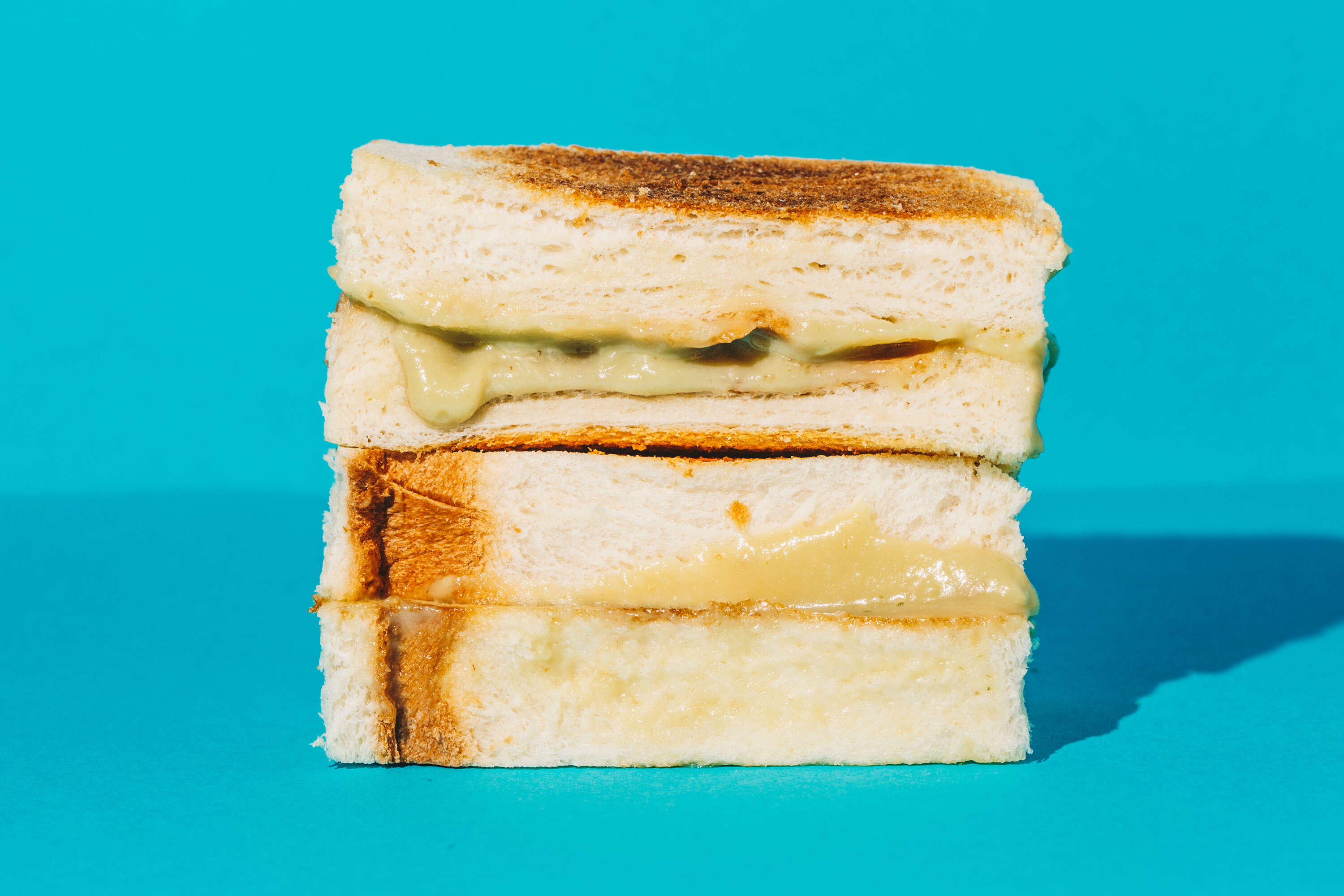 Kaya toast
For the uninitiated, kaya toast is a floral custard sandwich made from pandan -- a Southeast Asian plant used for flavoring desserts that is faintly vanilla-ish -- and coconut. The sweet, pudding-like filling is usually spread between fluffy slices of white bread and can be consumed for breakfast, as an afternoon snack, or as a post-meal dessert. Kaya toast can be found in most Southeast Asian countries, but is most prominently known in Malaysia and Singapore.
Whoopie pies
Is it a cookie? Is it a cake? Is it a pie? Whatever your take, whoopie pies are certainly sandwiches; at least, they have all the components to make a sandwich with chocolate cake "breads" and a marshmallow creme or frosting filling. Over time, whoopie pies have been adapted to suit different flavors, with seasonal pumpkin pies emerging in the fall and red velvet whoopie pies -- complete with cream cheese frosting -- cropping up around Valentine's day. The whoopie pie is an adaptable dessert sandwich that lets you get a cake, cookie, and sandwich all in one wholesome dessert; it's so beloved in Maine that it was even named the official state dessert in 2011.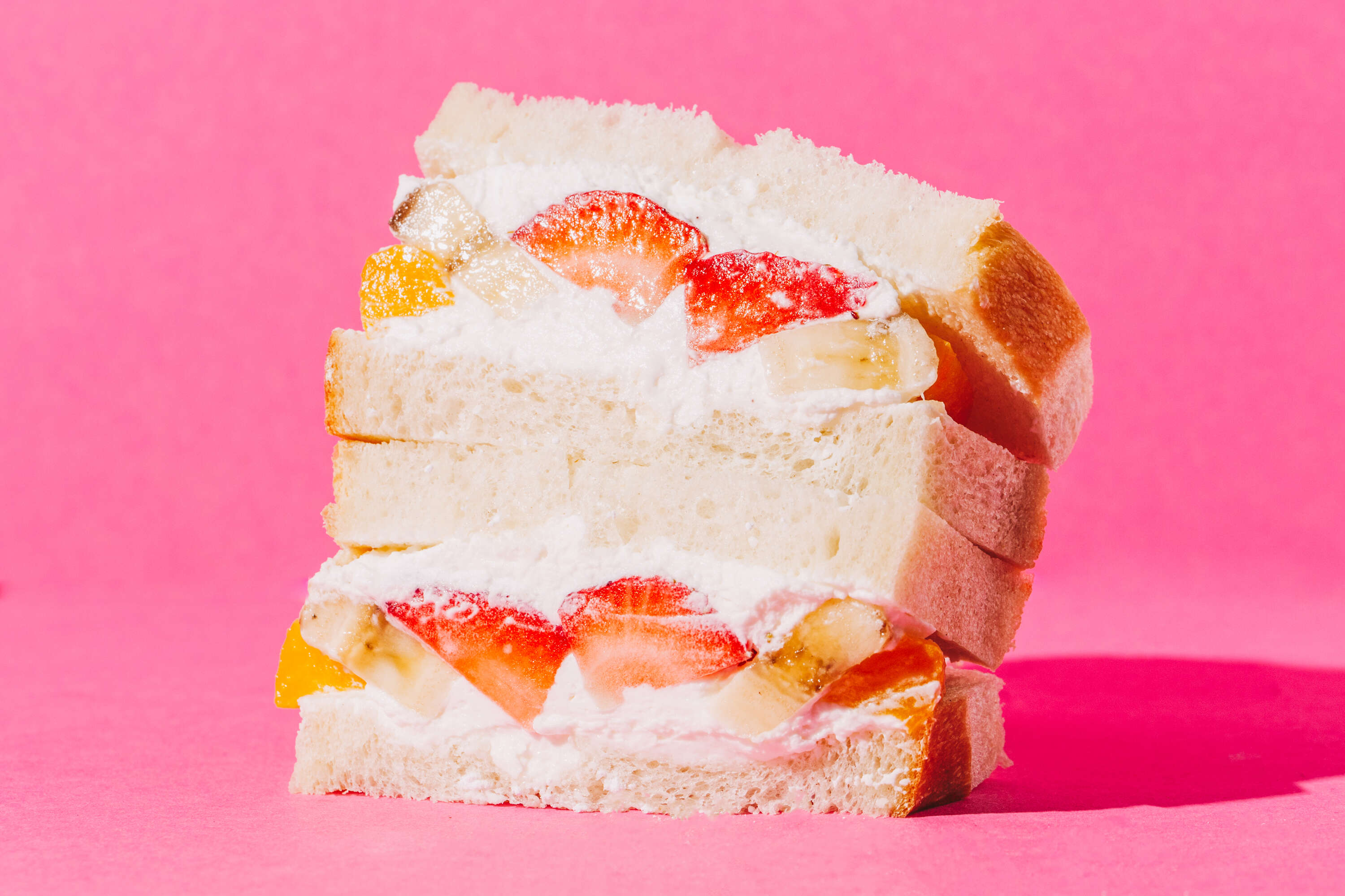 Fruit sando
If you love berries and cream, peaches and cream, bananas and cream… basically any fruit with cream, then you'll love fruit sandos. A classic in Japan, the sando is a pleasant treat that combines fresh fruit with fluffy whipped cream, nestled together between two cloud-like slices of white bread. In Japan, fruit sandos can easily be purchased in convenient stores and rotate ingredients depending on the season. It's exceptional in its simplicity; the perfect summer treat or post-lunch dessert.
Fluffernutter
Over a hundred years ago, in a basement in Melrose, Massachusetts, marshmallow creme was invented. With its invention -- following the beginning of World War I -- the recipe for a "Liberty Sandwich" was jotted down. The patriotic sandwich consisted of two slices of white bread sandwiching a smear of peanut butter and marshmallow creme; it was subsequently given the name fluffernutter. The fluffernutter is as common and nostalgic to New Englanders as PB&Js are to the rest of America. In fact, it's so beloved by the region that megafans of the dessert sandwich even campaigned to make the nutty treat Massachusetts' official state sandwich. Though it isn't legally set in stone (yet), fluffernutters live on in the mouths and minds of New Englanders everywhere.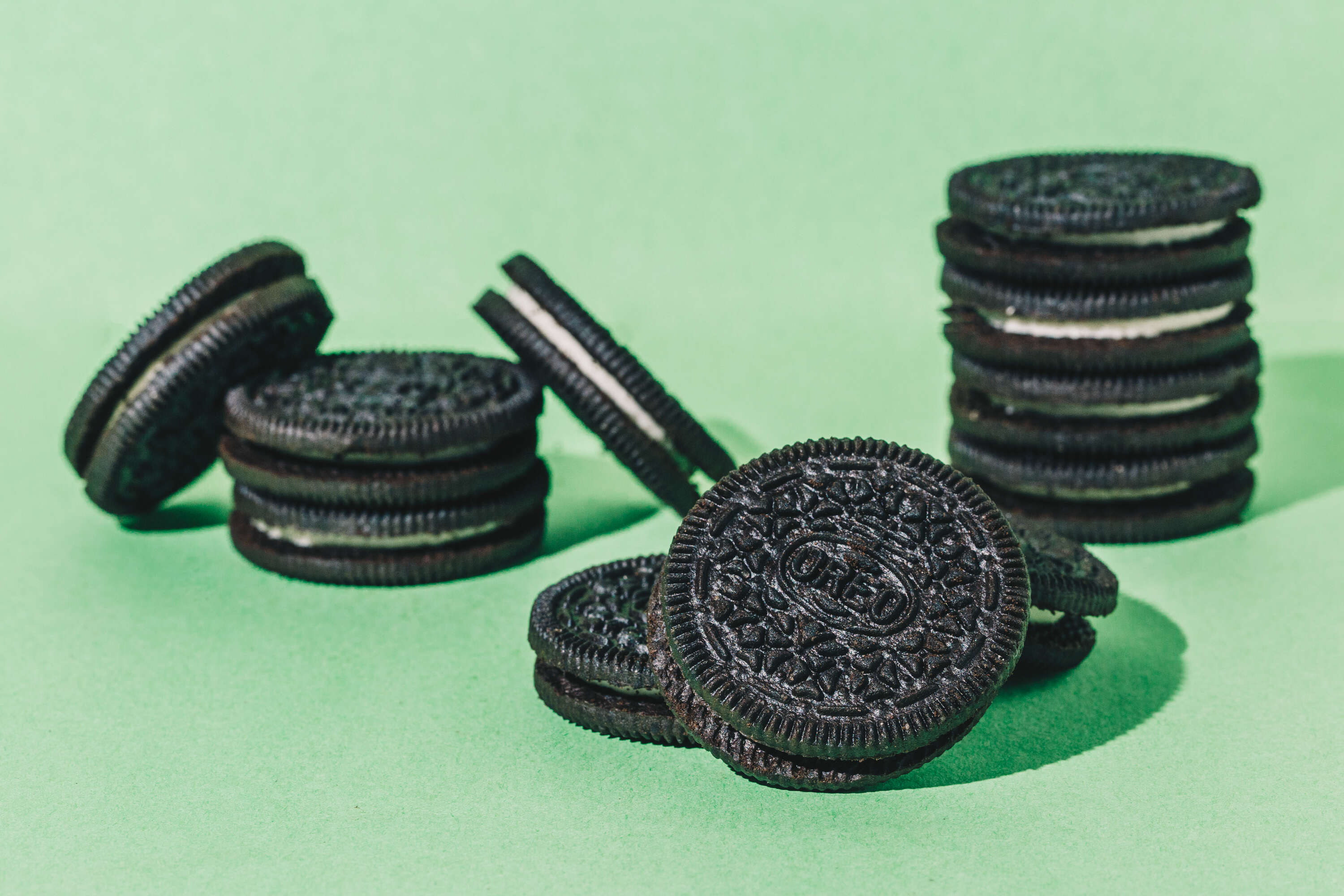 Cookie sandwich
It's America's favorite cookie! From Oreos to Nutter Butters to Milanos, sandwich cookies or cookie sandwiches -- whatever you prefer to call them -- are a whimsical dessert composed of (you guessed it) cookies and assorted fillings. Fillings can range from peanut butter to jam to chocolate; the key is to find the perfect companion and texture between the flavor of cookies and its inside contents.
Fool's Gold Loaf
As we've already established, Elvis really loved extravagant sandwiches. Alongside the aptly named Elvis, the Fool's Gold Loaf was allegedly another one of his favorites; it consisted of a hollowed out loaf of sourdough bread filled with an entire jar of peanut butter, blueberry preserves, and a pound of bacon. According to legend, and the Denver Post, Elvis loved the sandwich so much that he would frequent the Colorado Mine Company -- the Denver-based restaurant where the sandwich originated -- by way of his private jet just to get his fill.
Choco pie
Although choco pies originated in the US, their popularity has really exploded overseas, particularly in Korea. The confection is made up of two small rounds of cake or graham crackers (where it is then called a moon pie) and stuffed with marshmallow before it is dipped in chocolate. The iconic treat has become symbolic for prosperity and freedom to North Korean defectors, where the snack has been banned since 2014. South Korean activists use helium balloons to float the decadent dessert, alongside pamphlets, over the border in hopes that they may unravel the lies being told by their Northern neighbors' regime and provide a small semblance of joy in the form of a dessert sandwich.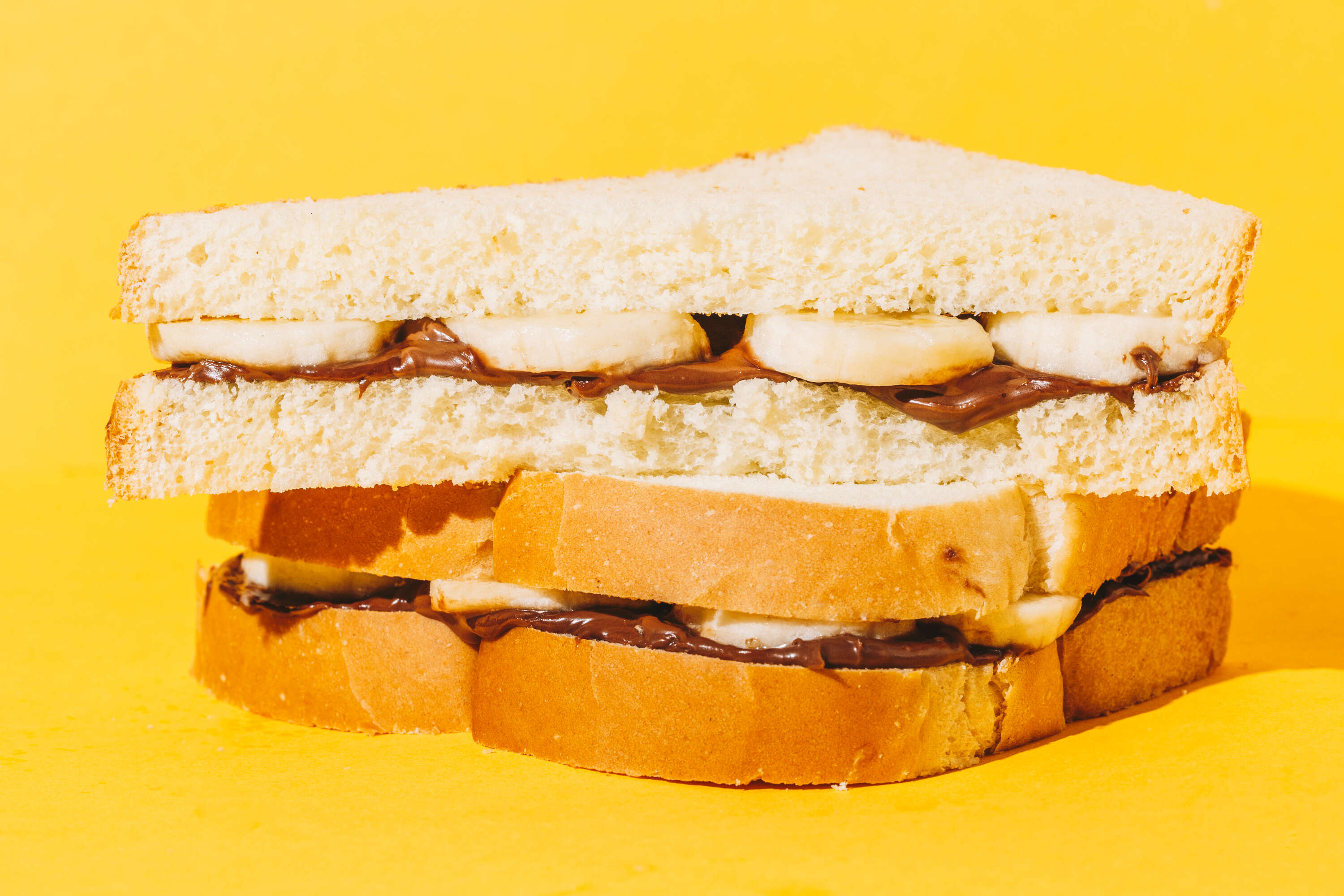 Nutella sammy
Unsurprisingly, the inside of a Nutella sandwich is slathered with… Nutella. The beloved chocolate hazelnut spread hails from Italy, where it also graces the fillings of crepes, cannolis, and is even used in gelato. But the simplest way to enjoy Nutella is to apply the indulgent spread between two slices of bread and take a bite. Additional toppings of strawberries, bananas, or peanut butter make for a delectable experience, too.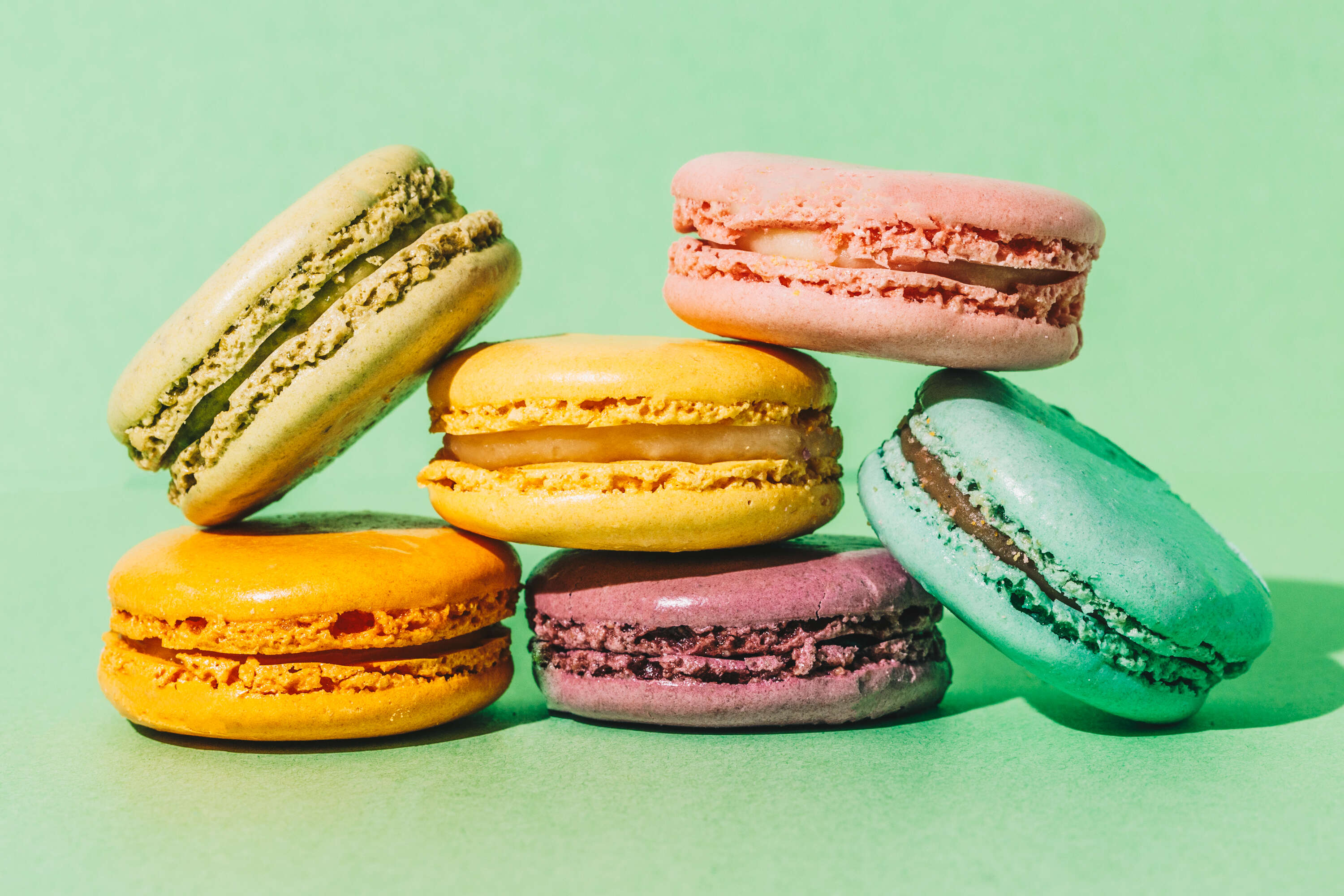 Macarons
Though the French macaron looks like a krabby patty, it tastes like a magical, delicate cookie sandwich sent from a heavenly pastel-colored bakery (probably). Made from almond flour and whipped egg whites, the cookie part of the sandwich has a crisp outer shell and a chewy, soft interior. Fillings vary from jams, to ganaches, frostings, caramels, and even ice cream. Seeing as this sweet treat hails from France, popular flavors include coffee, pistachio, rose, almond, and chocolate -- however, experimental bakers have also creatively reinvented the French classic with ingenious flavors like Thai tea, s'mores, and Fruity Pebbles.
Sign up here for our daily Thrillist email, get Eatmail for more food coverage, and subscribe here for our YouTube channel to get your fix of the best in food/drink/fun.
Kat Thompson is a Bangkok-born, LA-raised food writer at Thrillist.