Domino's has always been, err, creative when it comes to its pizza delivery methods, often utilizing new technology to bring pies to its customers. But its latest delivery innovation is a bit more old-school. 
According to Brand Eating, Domino's Japan plans to deliver pizzas this winter using reindeers. Yes, Rudolph might show up with a piping-hot large pepperoni pie. The "delivery action plan," as the chain is calling it, was developed to help combat Northern Japan's rough, snowy winters, ensuring folks get their pizza without risking a dangerous car trip.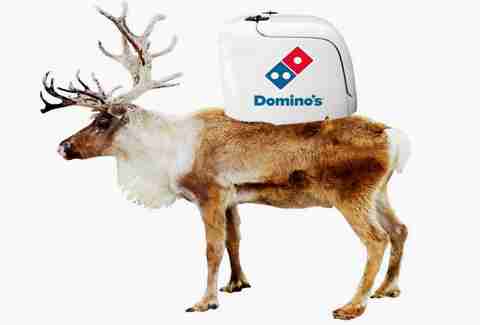 The seasonally appropriate delivery program could be deployed as soon as next month. And if takes off, you might find a red-nosed, pizza-carrying reindeer prancing through your yard sooner rather than later. Let's just hope they come to your door and don't try to make a rooftop landing. 
Sign up here for our daily Thrillist email, and get your fix of the best in food/drink/fun.