We were ready to close the book on bacon mash-ups when we saw the bacon sushi roll, but then the guy behind Dude Foods decided to write another chapter... and it involves cookies. Inspired by deep-fried Oreos, Nick Chipman -- whose name predestines him for cookie experimentation -- has pioneered the art of Oreo-glazed bacon, and he's shared the meticulously scientific process with the world.
The first step involves extracting the frosting from an entire pack of Oreos. After fighting off the urge to make some Moreos and call it a day, Nick melted the filling down in his microwave and proceeded to step two.
Our hero then used a brush to coat one side of each strip. After the pieces spent 10min in the oven, he brushed up the other sides and popped them back in. Which leads us to the final results...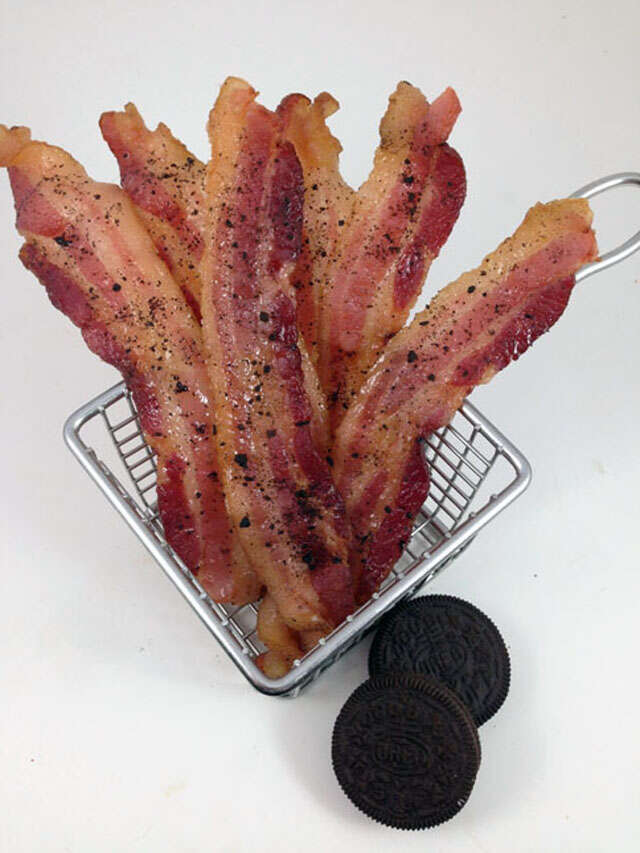 Oreo-glazed bacon! Go master the art now, because it's only a matter of time before this escalates into full-blown Oreo pork chops.
Kristin Hunt is a food/drink staff writer for Thrillist. Before that, she ran a massive Dunk-a-roo cartel out of her college dorm room until the game got too rough. Follow her at @kristin_hunt.