Finally recovered from eating a slab of Oreo-glazed bacon? Good, because the dude who made the ultimate candied pork is back with an ungodly new creation: the Double Decker Mac 'n Cheese Stuffed Bacon Weave Taco.
Nick of Dude Foods has done bacon weave tacos before -- hell, he's even done bacon weave choco tacos -- but the master junk-food chef truly outdid himself with his latest offering, assembled after a local Milwaukee TV station threw down the gauntlet. To replicate this beast, you'll need to lovingly weave two bacon taco shells, stuff one with your finest Kraft dinner, and then stuff that with the other shell, which is loaded with taco fixings. You might need to snag a Lipitor prescription before you eat this monster, but it's definitely worth the judgmental stares from your doctor.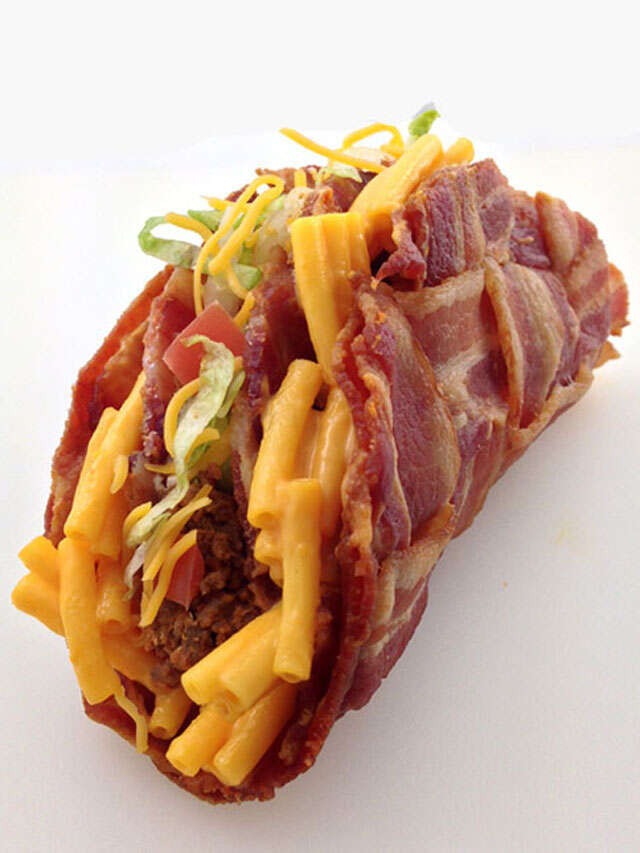 Kristin Hunt is a food/drink staff writer for Thrillist. She has a lot of emotions about this taco, but it's mostly respectful fear. Follow her at @kristin_hunt.