The last thing you need after a long summer day of sweating outdoors is to turn on your oven and start sweating indoors. But that obviously doesn't mean homemade dessert's entirely off the table! These no-bake desserts use minimal ingredients and require almost no oven or stovetop work at all. Just keep them refrigerated until it's time to serve.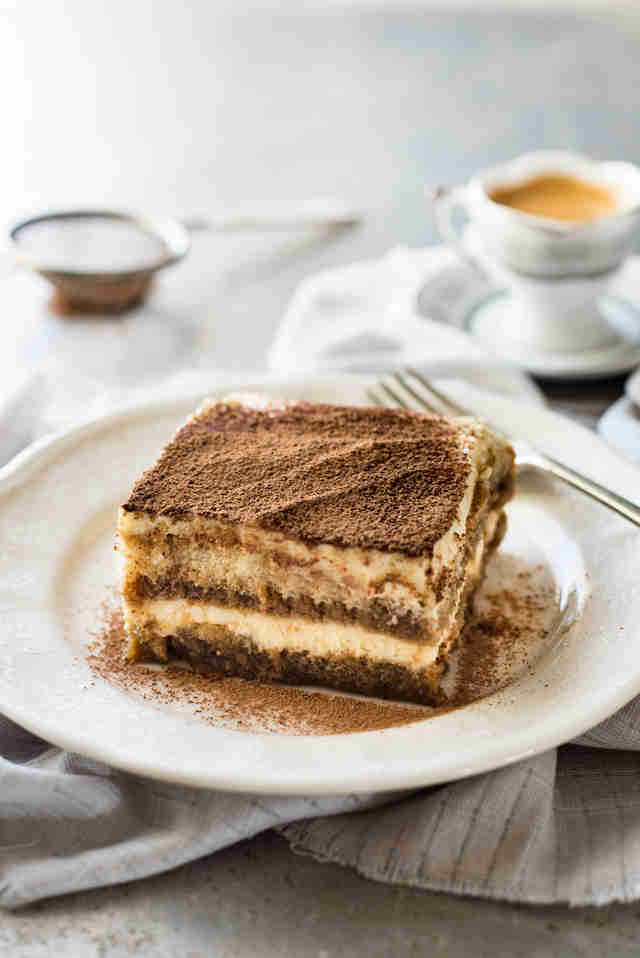 Making this Italian favorite may seem like a daunting task, but this version -- featuring perfect proportions of espresso and creamy mascarpone -- can be done in just 30 minutes. As is the case with all tiramisu, the dessert's flavors will become even more intense as it chills. Keep this recipe on hand for impromptu dinner parties.
Key ingredients:
Eggs
Vanilla extract
Mascarpone
Espresso
Ladyfingers
This old-school recipe marries Cool Whip and Mint Oreos for a classier alternative to boring, overplayed ice cream cake. Add extra green food dye for a bolder, greener look. Recipe here.
Key ingredients:
Mint Oreos
Cream cheese
Mint extract
Cool Whip
Chocolate chips
These vegan brownies are made from a base of dates and walnuts, so you can definitely eat the batter without getting salmonella. Throw in an irresistible almond milk ganache frosting and you've got a delicious dairy-free dessert. Learn the secret here.
Key ingredients:
Walnuts
Dates
Cocoa powder
Almond milk
Dark chocolate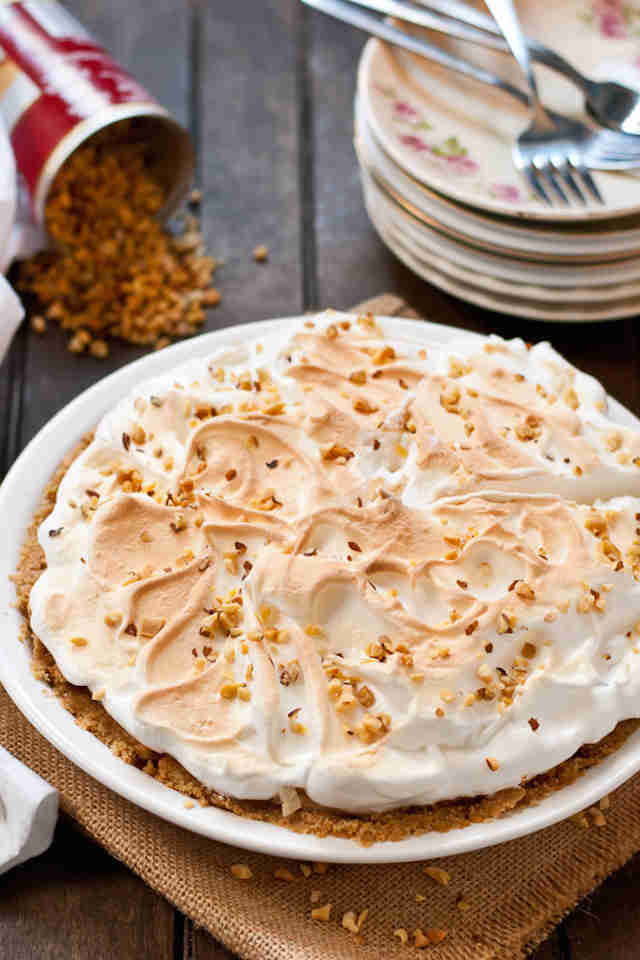 This peanut butter meringue pie recipe may bend the "no-bake" rule, but a little bit of heat is worth enduring once you see the golden-brown way this pie looks after four minutes under the broiler. Learn the surprisingly simple recipe here.
Key ingredients:
Eggs
Peanut butter
Cream cheese
Graham crackers
Butter
This might be the easiest version of banana cream pie we've ever seen -- an assembly of classic ingredients (that you might already have in your pantry) like Nilla wafers, pudding, bananas, and whipped cream makes for a perfect last-minute dessert. See the recipe here.
Key ingredients:
Vanilla pudding
Cool Whip
Bananas
Nilla wafers
Whoever decided to roast a marshmallow over a campfire and then sandwich it between graham crackers and chocolate was a genius on par with the folks who discovered beer, Pop-Tarts, and cellphones. Campfires require a decent amount of effort, but this s'mores pudding does not. Try the cooler iteration of the classic here.
Key ingredients:
Cool Whip
Marshmallow Fluff
Chocolate pudding
Graham crackers
Chocolate syrup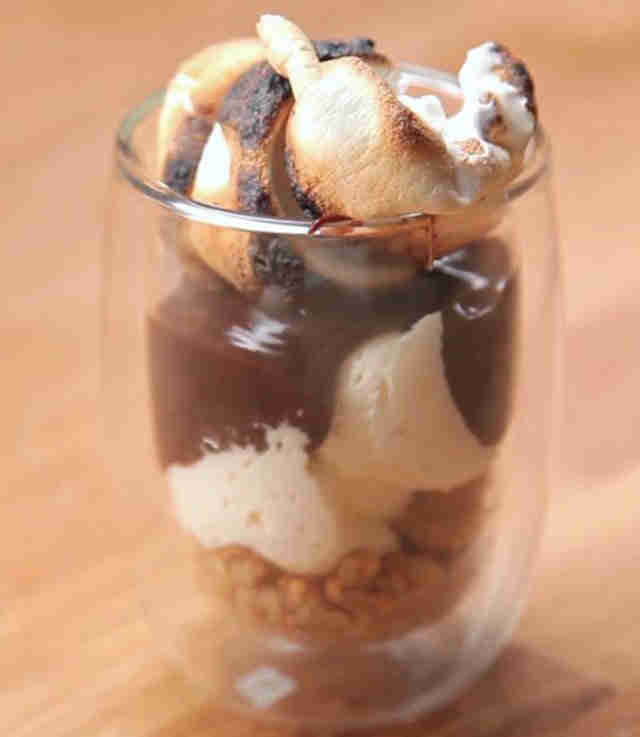 Keeping with summer s'mores tradition, this cheesecake takes a mere seven minutes to make, and about one minute to eat. Check out the recipe (and video!) for this crowd-pleaser here.
Key ingredients:
Graham crackers
Marshmallows
Cream cheese
Chocolate chips
Heavy cream
Five ingredients and 15 minutes are all you need to create these simple and satisfying chocolate peanut butter bars. Keep a batch of these on hand for unexpected visitors and last-minute desserts, and bookmark the recipe here.
Key ingredients:
Butter
Graham crackers
Confectioners' sugar
Peanut butter
Chocolate chips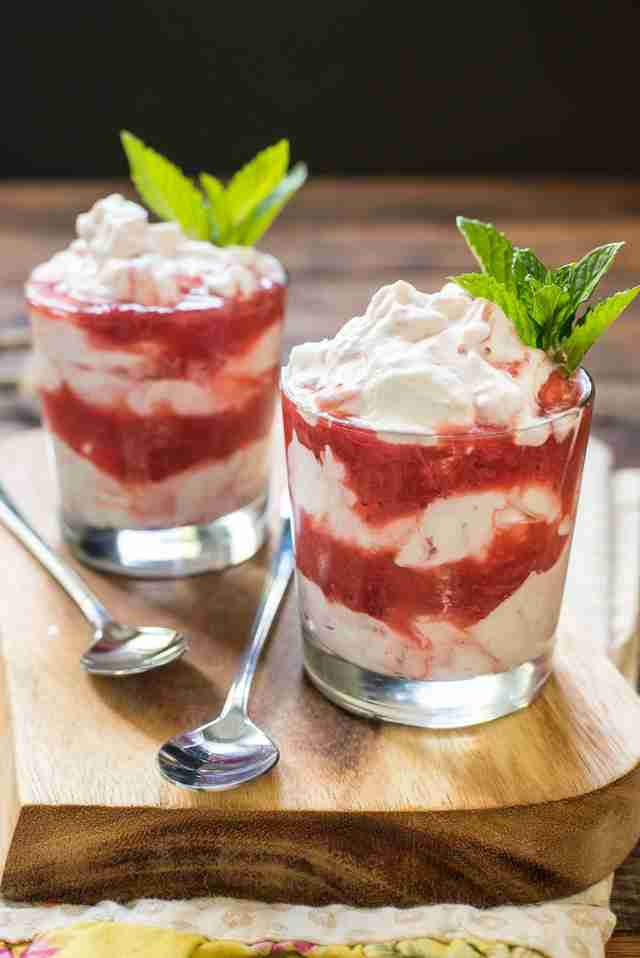 This strawberry rhubarb fool (which is basically a whipped cream parfait) recipe is a solid blueprint for any summer fruit dessert -- use any kind of fruit for different variations on this theme. Memorize the recipe here.
Key ingredients:
Rhubarb
Strawberries
Orange peel
Whipping cream
Vanilla extract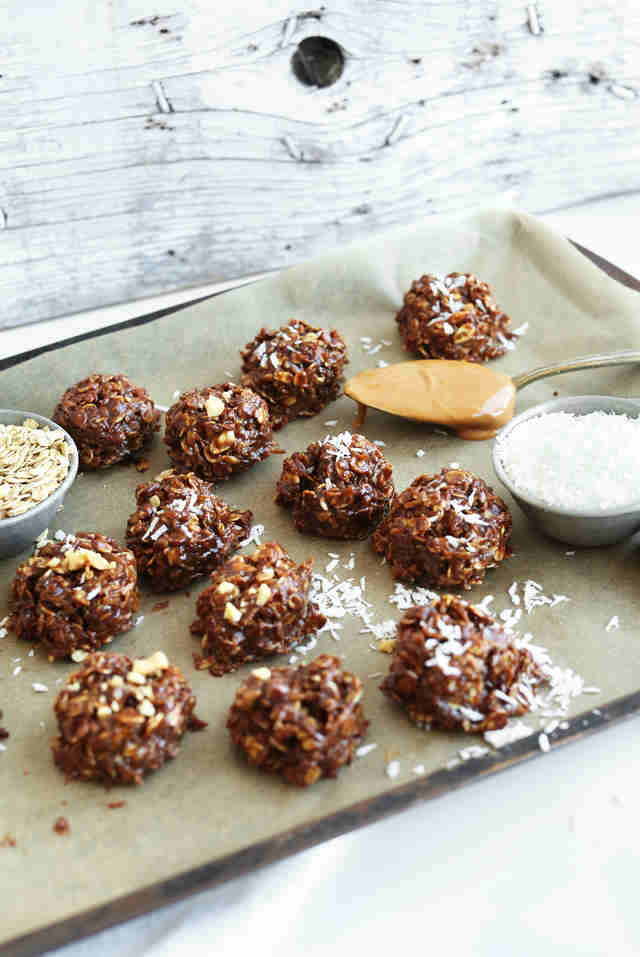 These 30-minute coconut cookies couldn't be easier, plus they're made with relatively healthy, vegan ingredients. Get the recipe for these dark, delicious beauties here.
Key ingredients:
Coconut oil
Cocoa powder
Shredded coconut
Oats
Peanut butter
Personal Key lime pies can turn a successful summer dinner party into a legendary summer dinner party. This variation ingeniously borrows some help from a microwave to make the lime curd -- whip up these bad boys in the morning, chill until ready to serve, and then top with your favorite kind of whipped cream. Read the recipe here.
Key ingredients:
Graham crackers
Eggs
Butter
Key limes
Whipped cream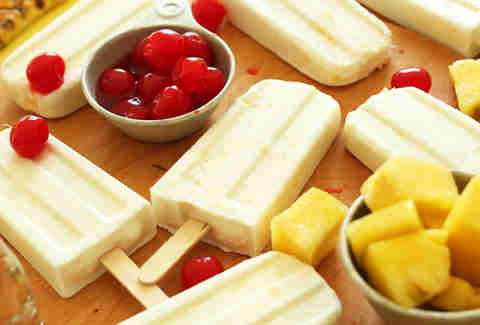 You could skip the whole freezing part and drink the piña colada on its own, but enjoying your favorite frozen beach cocktail in popsicle form is just so much better. This quick, five-ingredient masterpiece will be in demand, so break out your simple math skills and triple the recipe to make sure everyone can have seconds. Check out the instructions here.
Key ingredients:
Pineapple
White rum
Coconut cream
Sugar
Maraschino cherries
Making chocolate truffles is not nearly as challenging as you think, especially when the recipe only uses two ingredients. Plus, the coconut milk guarantees these treats are summertime heat-friendly. Or at least more resistant than something comparable made with dairy. Get the recipe here.
Key ingredients:
Coconut milk
Vegan dark chocolate
Cocoa powder for dusting
The papaya is an underrated vessel for piling on all of your favorite toppings -- experiment with other fruits, berries, nuts, seeds, and definitely ice cream. See the recipe here.
Key ingredients:
Papaya or cantaloupe
Ice cream
Kiwi
Cherries
Almonds

Sign up here for our daily Thrillist email, and get your fix of the best in food/drink/fun.