9 emojis that foodies desperately need
You've heard foodies drone on about "semi-savory pastry ambiguities" and "unctuous kale derivatives", and it's the worst. But have you ever wondered how they communicate when they're not gathered at a communal table hewn from reclaimed barn-wood? We did and realized that foodies have such a bizarre, arcane lexicon, that it could never be fully expressed in a text conversation using the same emojis as us mere mortals. So we talked to our design nerds, and a bunch of food nerds, and came up with nine pictographs that will catapult foodie conversation into the mobile age.
Simple foodie terms!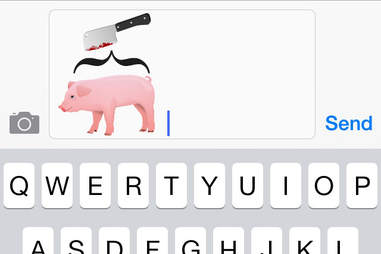 Jennifer Bui
Nose to tail: "bruh, do fish even have noses? b/c I'm finna maul this line-caught branzino." Continue Reading
Jennifer Bui
A modern riff on a classic: "4get everything u no about refried beans."
Jennifer Bui
A "normal" restaurant: "lol @ this bread basket. welcome 2 the minor leagues."


Jennifer Bui
Revelatory mouthfeel: "we found love in a pan-seared dace."
Jennifer Bui
Line for brunch: "2hr wait <<< brought foie gras beignets & my chemex we'll stick it out"
Complex foodie phrases!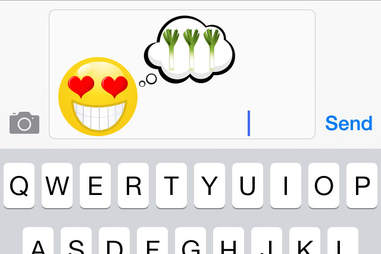 Jennifer Bui
"I'm just really feeling leeks right now": "they r crunchy n refreshing plus no1 in this city knows how to do them the right way."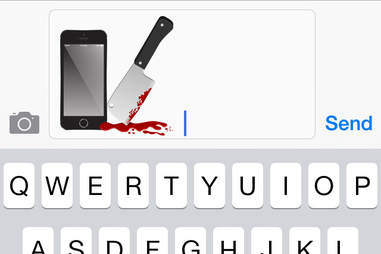 Jennifer Bui
"Can't pick up right now, I'm at whole-hog butchering class": "am cleaver-deep in Babe's butt slash covered in blood. txt me?"
Jennifer Bui
"Got arrested while urban foraging again": "bring me bail money, kombucha, wax paper to wrap these gorgeous wild tubers. will venmo u."
Jennifer Bui
"How many miles away was this sourced?": "if it wasn't grown on the roof of this building, probs not eating tbh"