The Fastest-Growing Food and Drink Cities in America Are...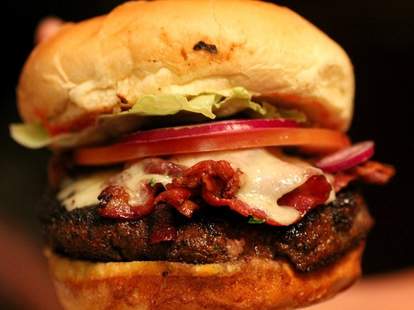 As any hipster will tell you, food destinations like New York or SF are over. If you're looking to hit the next big foodie mecca before it bursts, you need to head to Florida.
According to a study by Eventbrite, Miami is the fastest-growing "food & drink city" in America. That's due to its 117% growth in wine, beer, food, and liquor events, which placed it well above the rest of the top 10. The runner-up was Charlotte with a 77% growth, followed by Las Vegas with 72%, Orlando with 71%, and Houston with 62%. Here's the rest of the winner's circle:
10. Chicago (50% growth)
9. Philadelphia (51% growth)
8. Minneapolis (52% growth)
7. Washington, DC (56% growth)
6. Atlanta (56% growth)
5. Houston (62% growth)
4. Orlando (71% growth)
3. Las Vegas (72% growth)
2. Charlotte (77% growth)
1. Miami (117% growth)
The infographic also revealed which type of event each city craved the most. While half of the group favored food bashes above all else, Miami was most invested in beer events. (As was our nation's capital.) Just further proof that beer will save our economy.
Kristin Hunt is a Food/Drink staff writer for Thrillist, and thinks Philly's brunch game is on point. Follow her at @kristin_hunt.
This article originally published on April 8, 2015.