Every Starbucks Food Item, Ranked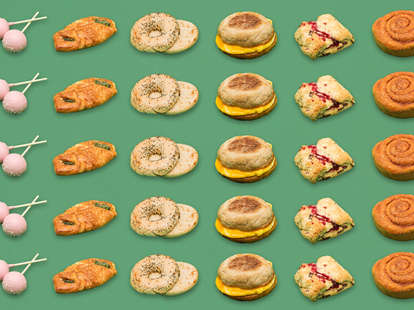 Cole Saladino/Thrillist
Cole Saladino/Thrillist
Starbucks has a lot of drinks. More than you think. But the chain has also realized that an aspiring screenwriter cannot subsist on flat whites and caramel alone. These days, the mermaid emporium has just about as many food items as it does drinks, ranging from hot sandwiches to cold parfaits, topping even the fast-food goliaths in terms of variety.
But what are the best items on the ever-expanding Starbucks menu? Well, we sat down to find out in a couple of marathon sessions to separate the cake pops from the panini. Here's what we discovered.
[Editor's Note: This list is focused on the universally available items rather than regional exclusives and the elusive wine-paired dinner selections that are specific to fancier locations. We also ditched the pre-packaged grab-and-go snacks. Because who needs popcorn when there are egg sandwiches to pair with the gentle strumming of Jose Gonzalez?]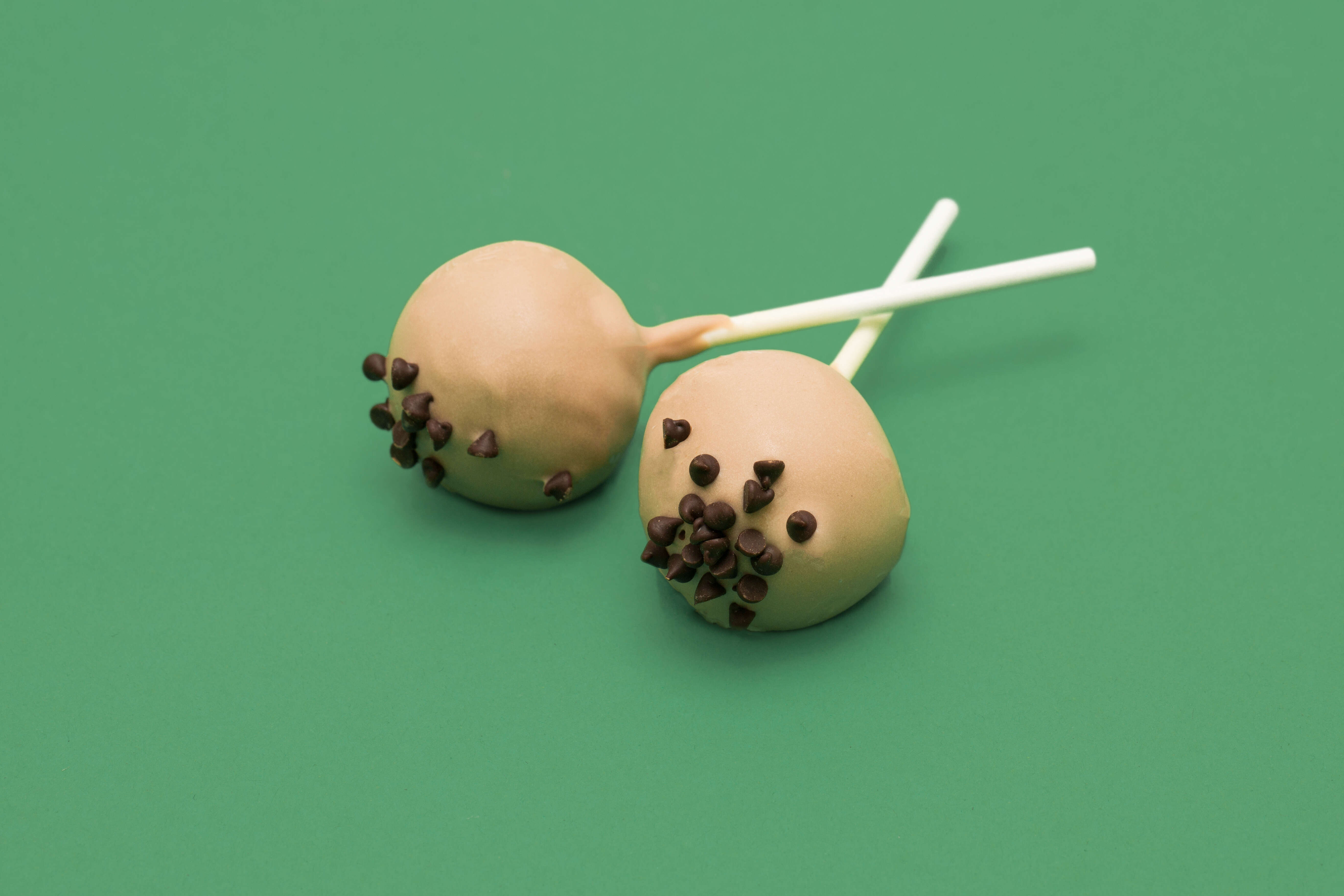 55. Cake pops
Jamie Oliver probably has nightmares in which he and Bruce Campbell are tasked with fighting off a living army of these things to save the world.

54. Banana nut bread
This tastes a lot like a fiber-enhanced version of normal banana bread that's marketed toward old people. But without the, um, regular benefits.

53. Vermont maple nut muffin
I'd rather not know how they got this muffin to smell a lot like maple syrup but taste nothing like it at all.

52. Pumpkin bread
#basic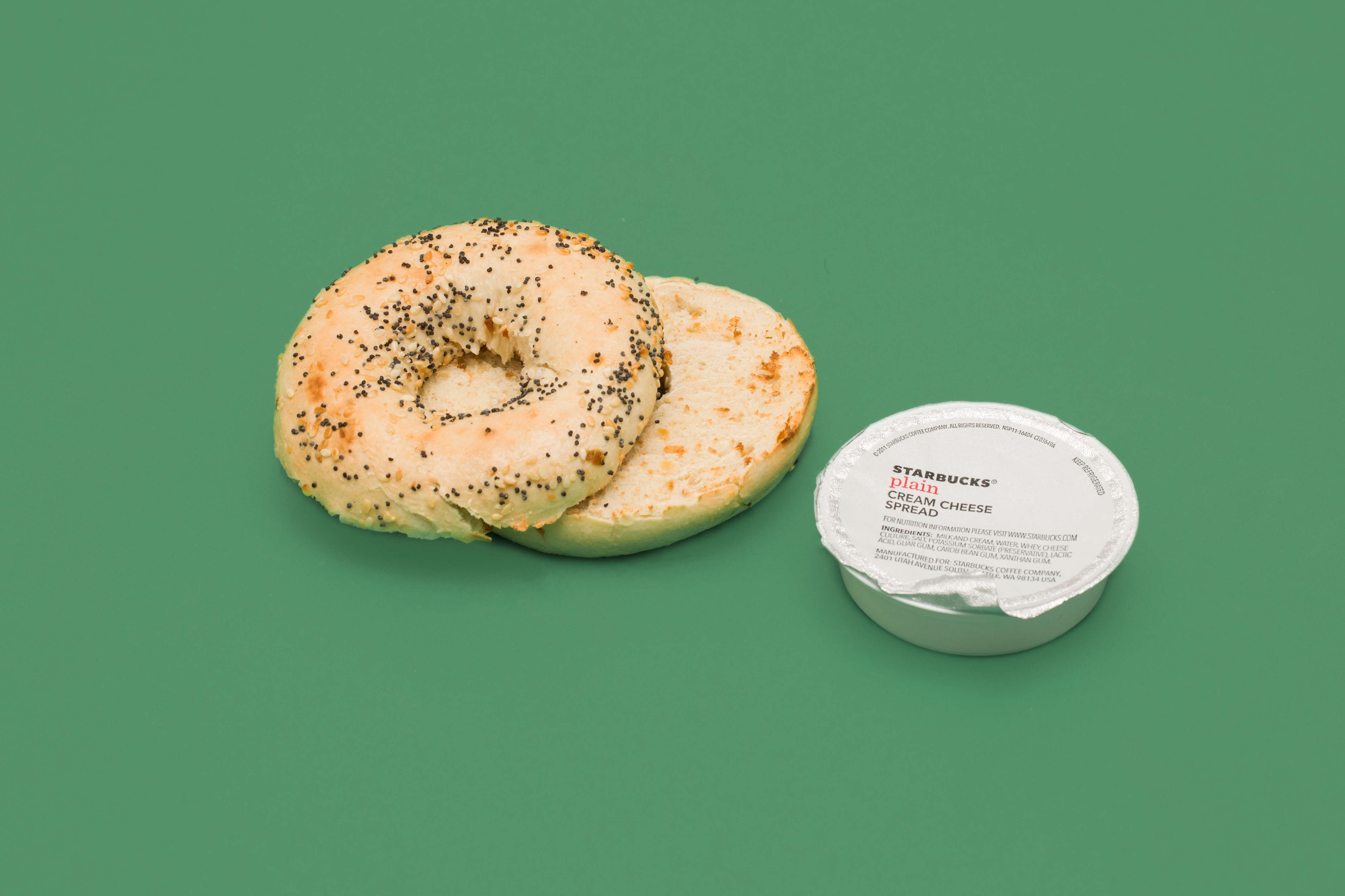 51. Everything with cheese bagel
The crumbly layer of asiago cheese and garlic creates a blanket that ends up muting the flavors of the entire package. It kind of tastes like... the opposite of everything.

50. Greek yogurt parfait with blueberries & honey
On their own, these things are fine. Together, some kind of anti-magic happens.

49. Roasted tomato & mozzarella panini
If you're a vegetarian in search of a savory alternative in the sugar-intensive pastry case, this is tempting. But you're better off feeling guilty about eating a muffin for lunch like the rest of us.

48. Bacon & Gouda breakfast sandwich
The roll actually overwhelms the bacon flavor, which is rare. You could always slide the insides off the bread and dive in bacon-first, but people might look at you like you're avoiding gluten, so don't do that in public.

47. Egg salad sandwich
The hearty wheat bread and the crunch of the arugula paired well with the gooey innards of the official lunch choice of the worst people in office environments across the country. Even the dill relish mixed in with the egg does little to combat the fact that you're a terrible, terrible person if you eat egg salad in public.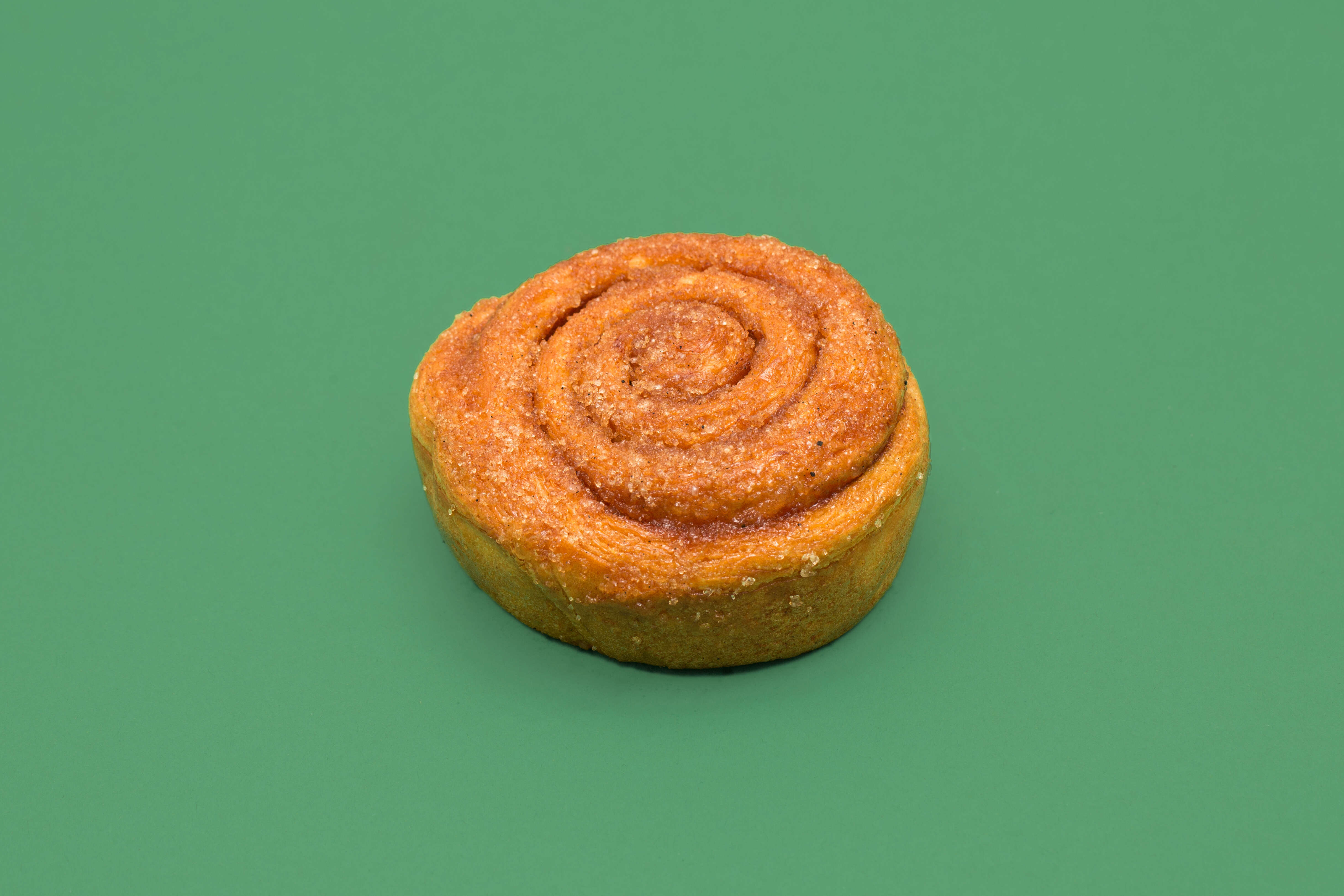 46. Cinnamon morning bun
As with most spiral pastries, the good stuff is in the middle. In this case, it's the gooey nucleus where cinnamon and butter team up for one perfect bite surrounded by a concentric circle of "meh."

45. Turkey pesto panini
This is the sandwich equivalent of a hand-me-down Ford Taurus: it'll do, but you'll be thinking of something better while you're eating it.

44. Cheese & fruit Bistro Box
The chunk of cheddar is sharp and rich, but the rest of the box leaves you wanting (especially since there's a similar, better box on the menu). The Brie lacks funk, and the crackers seem like a token gesture to health nuts who think a small serving of fiber for breakfast can absolve them of all the terrible things they're doing to their bodies throughout the day. I appreciate the strange magic Starbucks uses to keep its apples from going brown in these boxes, though.

43. Oatmeal cookie
The classic oatmeal cookie flavor was there, but this one didn't have enough butter to keep the texture from dryness. It represents the only lack of butter in this experiment.

42. Multigrain bagel
I tried not to consider calorie counts for the purpose of ranking these items, but the pseudo-health food vibes of this bagel compelled me to break form and check the numbers. Beneath its hearty, nutty veneer lie 350 calories of cream cheese-coated blandness, whereas the spinach & feta wrap (290 calories) or the double chocolate chunk brownie (380 calories) are loaded with flavor that won't leave you sad and confused. Point is, eat more cookies and wraps.
41. Oatmeal with fresh blueberries
I'm wary of year-round blueberries, generally. They go a little further for texture on this official breakfast dish of milquetoasts around the country, but the flavor is still barely there. Maybe ask the barista to squirt some simple syrup on top if... the oatmeal... sorry I just nodded off for a second. I'm getting sleepy just thinking about it.

40. Zesty chicken black bean salad
The flavors were there, but I wouldn't try it again without an extra dose of the delicious chili vinaigrette that serves more as a lubricant than a flavor enhancer on this chewy concoction. Come to think of it, a real flavor enhancer like MSG would do this salad wonders! Have we jumped back on the MSG train yet?

39. Ancho chipotle chicken panini
The spicy amalgamation of three-chili Gouda and cilantro pesto was a good starting point for this sandwich, but the shredded chicken was totally lost in a melty goop that's little more than a fancy Sloppy Joe sandwich for adults who are still interested in foods with the word "chipotle" affixed to their titles.

38. Butter croissant
The lack of sugar and glaze and oats that mask the residual flavors of the core ingredients is likely what's at work with the mysterious mushroom aftertaste here, but confusion is not an undertone that suits a croissant well.

37. Strawberry Greek yogurt parfait
A slight improvement over the blueberries & honey variety, but the strawberry at the bottom of the cup was just sour and seedy. An odd tasting note that came to the fore in this variation was a savory aftertaste to the granola that reminded me of the times I'd purchased a cookie from Subway that had obviously been baked at the same time as the Italian herb & cheese bread.

36. Seasonal harvest fruit blend
Given that this is a seasonal item that probably varies from one region to the next as well, it's hard to rate this in any kind of objective terms that aren't related to the freshness of the fruit. The apples were those mysterious Starbucks apples with the anti-browning magic sprinkled on them, which were completely fine. The melon tasted like crunchy water, the grapes were juicy and totally normal, and the blueberries this time of year were still throwing me off.

35. Turkey and Havarti sandwich
Pat yourself on the back if you've never been so desperate as to eat a bagged turkey sandwich from a dodgy gas station in Nashville at 3am while waiting for a friend to answer his damn phone and let you into his frat house/dorm compound at Vanderbilt University. This sandwich will taste completely unfamiliar to you, and in that case you may even like it. That being said, there's not much going on here besides dill Havarti cheese to lead me to believe that this is a different sandwich than the one I ate on the darkest night of my life.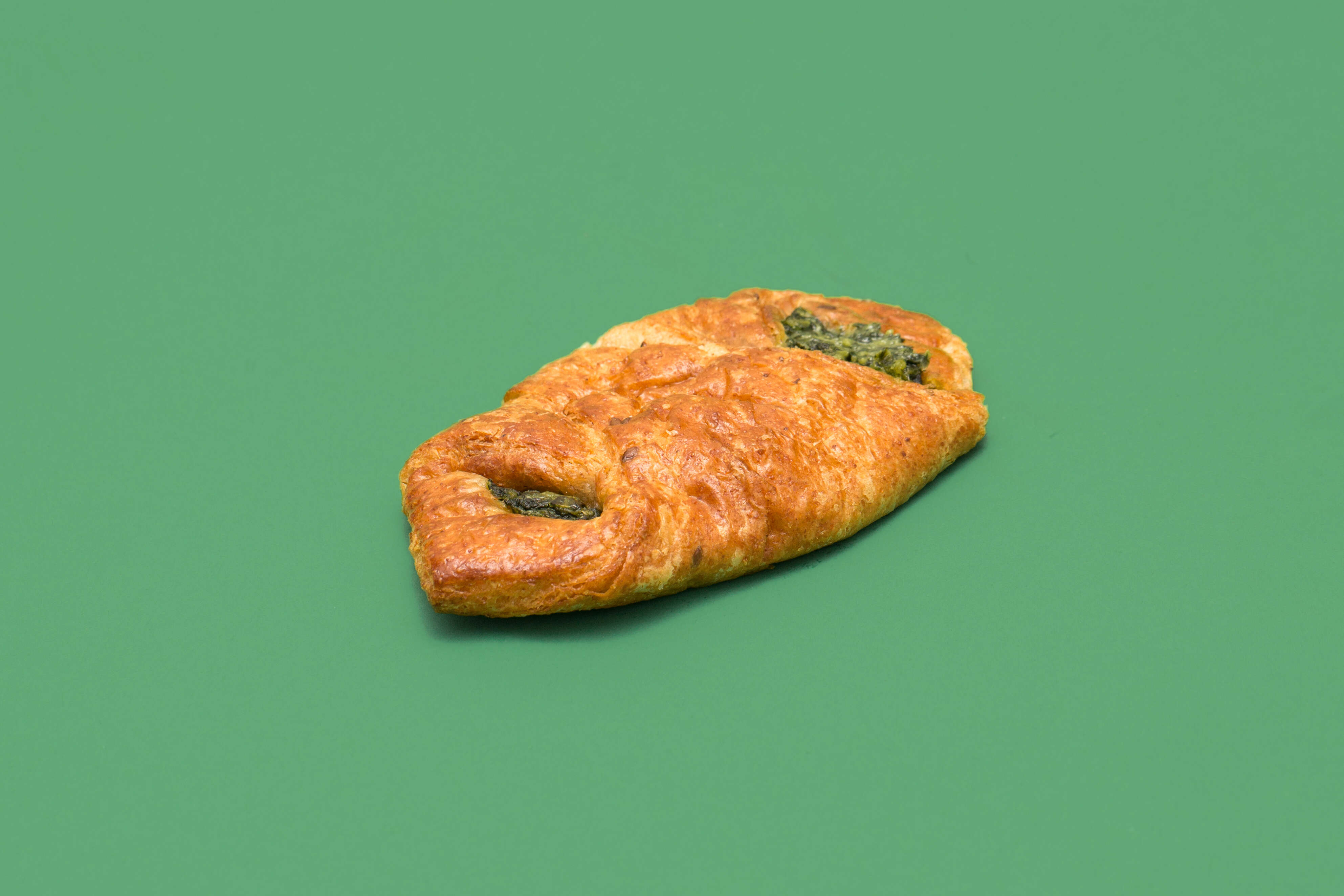 34. Wheat spinach Savory Foldover
With flax seed and a white wine bechamel sauce, this is the most obvious attempt at "adult food" on the menu. The wheat croissant was a nice touch, but the overall flavor amounted to a nondescript mash-up of leftovers from a Midwestern Thanksgiving, but in Hot Pocket form. Which is to say, it's not bad, but not substantial enough to hold you over until you go back home for the real thing.

33. Thai-style peanut chicken wrap
If "Thai-inspired" peanut sauce is ranch dressing for the millennial set, consider me strapped in and ready to go on that bandwagon. The main attraction is pretty blah -- a bland cut of chicken dressed up with lettuce and a chile-lime veggie slaw that's more of a textural presence than one of flavor -- but the tangy, creamy kick of the peanut coconut sauce on the side may be Starbucks' greatest contribution to the sauce world yet. I'd gladly kick my ranch addiction and dump gallons of this on top of every salad I eat until I die, but until they sell the recipe to Paul Newman, we're stuck with a standard chicken wrap in the way of greatness.

32. Reduced-fat turkey bacon breakfast sandwich
There was a time in the early '90s when low-fat everything was all the rage. Society snapped out of it when they realized it was sugar that was making us fat, but buzzwords are buzzwords and some will never go away. And like most "reduced-fat" items, this one is basically void of flavor. But it's reduced-fat!

31. Michigan cherry oat bar
No disrespect to the state of Michigan, but the cherries in the jam topping don't make a strong enough showing in the flavor profile to merit any kind of nod in the title. The oats on top are a nice contrast to the soft bottom layer, but I prefer my cherry bars from a grade-school bake sale.

30. Cheese Danish
The cream cheese Danish is a good option if you want a snack that's rich but not aggressively sweet. My only knock is that it gets weird after sitting in a room-temperature case all day, so you may want to reconsider this option if noon constitutes as "morning" in your daily routine.

29. Plain bagel
This is officially the most average thing I've eaten in years. It's a chewy, neutral palette for cream cheese if that's what you require of your bagels. If you want an explosion of authentic New York-style bagel flavor here, well, you've probably never been to New York.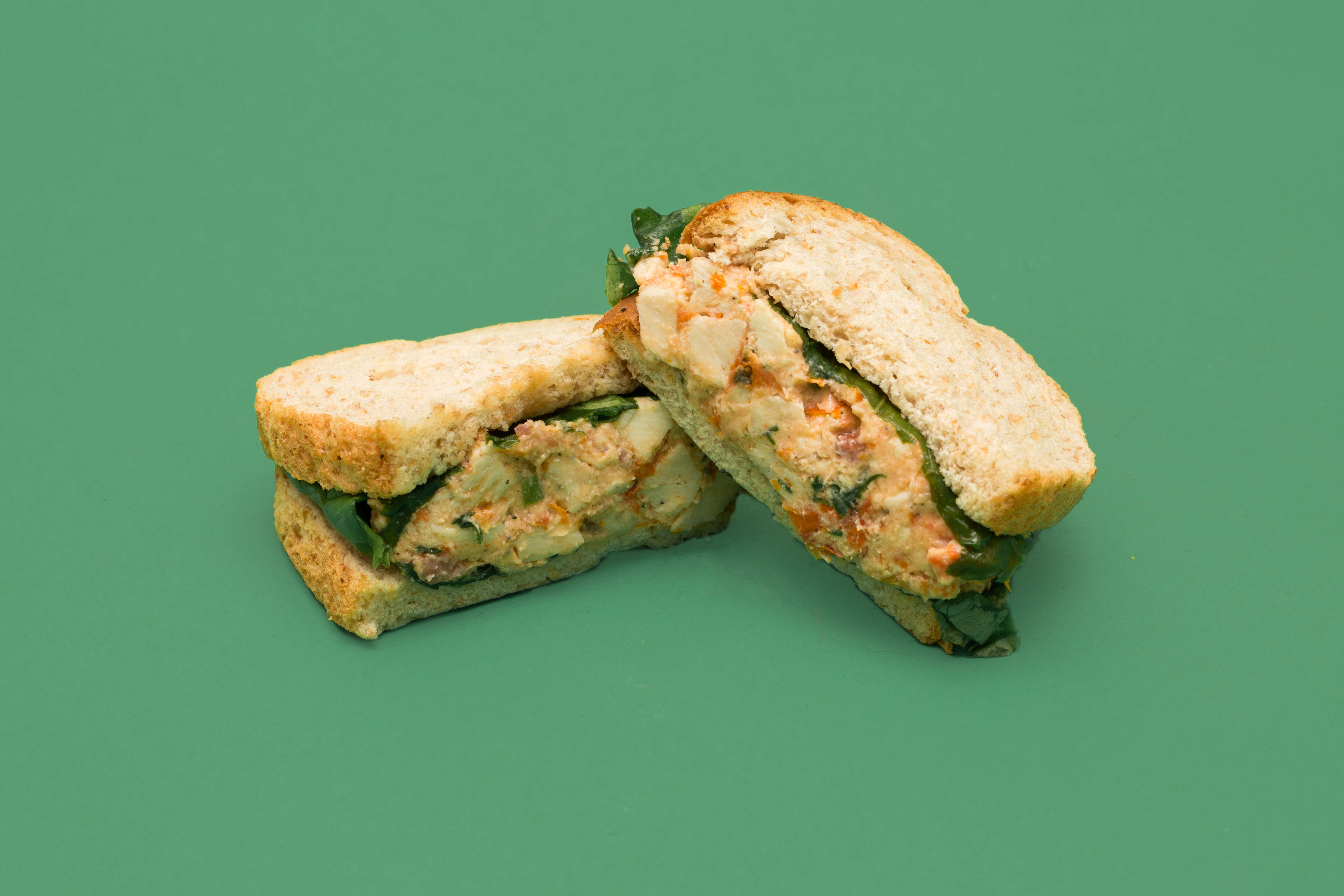 28. Chicken BLT salad sandwich
If you grew up snacking on Bac~Os by the handful like I did, this sandwich will take you back to a happy place filled with nitrates and parental negligence. If you didn't, this otherwise respectable chicken salad is likely to make you very confused.

27. Egg & cheddar breakfast sandwich
You drive a Camry to work every day. You let people merge in front of you, even when it's not their turn. You adhere to the speed limit. You've been eating the same bowl of oatmeal for breakfast every day for the past 10 years. One of these newfangled Starbucks drive-thru things opened in the strip mall they just built behind the Walmart, so you try this one day. You like it. You treat yourself to one every month, and slowly begin to wonder what other unknown pleasures you've been missing all your life. You snap out of it and get back to building a flawless Excel spreadsheet to manage your lawn care regimen. You fall asleep wishing it were next month so you could eat another one these sandwiches. Everything is OK.

26. Sausage & cheddar breakfast sandwich
All you really want to know about this is if it's better than the McDonald's counterpart that's FINALLY available all day long. It's not. Mainly because it tastes a little too natural.

25. Blueberry muffin
Starbucks' offering of this steadfast cafe classic is aggressively average: the top is moist and spritzed with little blueberry bits, and the bottom is sugary and cake-like. Not much to complain about, but since we've stopped kidding ourselves that muffins are a healthy breakfast option, we might as well indulge in something a little more interesting than a blueberry muffin.

24. Blueberry scone
The choice between this and the blueberry muffin comes down to your opinion of muffin stumps. If you're pro-stump, get the muffin. If you'd rather give the stump to a homeless person, get the scone. It's a wash either way.

23. Petite vanilla scone
The word "pleasant" jumped up and smacked me in the face after biting into this tasty little guy. Your average Briton would consider this moist, sugary adaptation of their national pastry of choice to be sacrilege, but seriously, what non-AARP-card-carrying American in their right mind would prefer a dry, crusty triangle of flour to whatever the hell this thing actually is? Let's just call it a cookie and move on.

22. Slow-roasted ham & Swiss breakfast sandwich
The simple beauty of the ham & Swiss croissant foldover is already an obvious highlight of the menu, so logic would dictate that the addition of an egg to what's boisterously described as "slow-roasted Italian-style prosciutto cotto" and the now-familiar La Boulange croissant is an upgrade by simple addition. This is mostly true, but the collateral damage of grease stains wherever your fingers wander off to after eating this one is also part of the package, as this is by far the most buttery on an already-extensive menu of butter-packed confections. This is not a bad thing. Unless you're reading a library book.

21. Toffeedoodle cookie
People have done stranger things with butter... namely deep-frying it and eating it like a candy bar at state fairs. This gooey amalgamation of toffee and butter is equal parts sweet and salty, and became overbearing after just two bites, but I wouldn't mind finding an uneaten half of one of these in my glove box a week later. Lord knows it would still be droopy from the pound of butter they used to make it, which isn't a bad thing if you really, really like butter.
20. Cranberry orange scone
I'll concede that my opinion of a good scone versus a bad one differs greatly from the target demographic of the classic cafe pastry, which consists mostly of old ladies with rats' nests for hair and a raging addiction to decaf lattes (I work in a popular coffee shop in Portland; this is an infallible statement of fact). I'm a 32-year-old guy who loves fat and sugar. This scone was moist on the inside, crispy on top, and sweeter than the little old ladies I wish I saw more often than the old hags that elbow their way through the line to get dibs on the dryer, crustier varieties. I guarantee they would hate this scone as much as they hate fun and loud music.

19. Protein Bistro Box
Pro tip: if you're hankering for cheese and fruit in your Bistro Box, this is a far better option than the actual cheese & fruit box. This one doesn't mess with anything but cheddar -- by far the best cheese on offer -- and the packet of honey peanut butter spread that's made for the muesli bread and apples was surprisingly creamy and malleable. The hard-boiled egg was boring, but fitting with the overall theme of the box -- something to the effect of "semi-tasty way to become unhungry in a pinch." We'll take it!

18. Double-smoked bacon, cheddar & egg sandwich
It takes twice the amount of bacon (and "10 hours of hardwood slow-smoking") for the bacon to actually taste like bacon, but eureka! We've found the bacon! No complaints about the buttery croissant roll either, but really it's just the relief that Starbucks can actually make a solid bacon, egg, and cheese sandwich that we're excited about.

17. Hearty veggie and brown rice salad
The cake pops put me in a shame spiral, and I didn't even like them. This colorful cocktail of crisp veggies tossed in a lemon tahini dressing snapped me right out of it. This is an obvious concession to the Paleo and gluten-free crowd, but it's a tasty one nonetheless. If your body is ill-equipped to deal with raw, unprocessed food like mine, I recommend avoiding this if a board meeting or a first date is in your near future.
16. Ham & cheese Savory Foldover
The variety of quick lunch options at Starbucks is widening daily, but it's hard to mess with the boneheaded simplicity of a ham & Swiss croissant. It's a staple at neighborhood bakeries for a good reason, and this is definitely up there with the fancy-schmancy Bistro Boxes that are twice as complicated to eat and only half as filling. These croissants have amassed a well-deserved cult following, so don't act surprised when they're sold out by the time you find yourself hungry and short on time.

15. Dark sweet cherry Greek yogurt parfait
Weird baked-in aftertaste notwithstanding, this is a yogurt parfait I can get behind. The cherry stuff at the bottom is juicy and sweet enough to add a jolt of flavor to the Greek yogurt on top, which is always boring and unappetizing without it. If you're still living in the year 2008 and are convinced that the extra protein in Greek yogurt will magically get you swole overnight, this is a fine way to start your day.

14. Reduced-fat cinnamon swirl coffee cake
I expected a drier version of the original, but the two were almost identical aside from a few small textural flourishes. Go with the original if you've already caved into a venti breve white chocolate mocha and you absolutely have to ingest as much animal fat as possible in one sitting, but the reduced-fat version is just fine by all other accounts.

13. Classic coffee cake
The cake itself would be unremarkable if it weren't for the marbled cinnamon streaks running through it, but I'm convinced the brown sugar streusel on top is what dreams are made of. If your mouth is big enough to cram an even mix of topping and cake in each bite, the mingling of flavors going on with this coffee cake is a wonderful thing to behold.

12. Chocolate croissant
The hands-down winner of the croissant klatch, and it wasn't even close. Just enough bittersweet chocolate flavor to hone in your taste buds on the good stuff, which is exactly what the doctor ordered to avert your attention from the aforementioned mystery mushroom flavor in the plain variety.
11. Chocolate chip cookie
If moist, chewy cookies that are so oversaturated in butter that they slowly collapse when you pick them up are your thing, this is the only chocolate chip cookie available at a prolific chain restaurant that you'll ever need. The chocolate chunks are also impressive, adding a nice snap to the top layer before digressing to the gooey, buttery center of the cookie. Stick it to the man by stealing some milk from the condiment bar to wash it down and you've got yourself a good five minutes of bliss right there.

10. PB&J on wheat Bistro Box
Ostensibly marketed as a quick option to get for your kid you pretend to not have while you do yoga and shop all day, this tiny little lunch sampler was surprisingly tasty. The carrots and ranch are a nice touch (gotta get 'em started young on the ranch!), as are the string cheese and chocolate raisins, but the sandwich itself is as impressive as a pre-packaged lunchtime staple. The wheat bread is hearty enough to stay firm after being in contact with jelly for an unknown amount of time, but soft enough to yield to the rich peanut butter that rightfully dominates the flavor for the three bites it took me to finish it. And then it's gone -- just like my youth.

9. Double chocolate chunk brownie
As tempting as it may have been to get fussy with this by adding walnuts, 90% cacao powder, or some other esoteric nonsense that has no business being in a real brownie, Starbucks does a remarkable job at making a brownie that's moist, chewy, and 100 times better than anything you'd find at the bakery counter of your local grocery store.

8. Classic whole-grain oatmeal
If you grew up thinking you hated oatmeal like I did, consider this an excellent port of entry to the wild and wonderful world of accoutrement-posi breakfast grains. I admit the oatmeal mostly serves as a vessel for the brown sugar, dried fruit, and walnut toppings that come on the side, but those toppings really are something special considering how bland oatmeal would be without them. This is an adult breakfast an immature degenerate such as myself can get behind.

7. Marshmallow Dream Bar
I would go so far as to say this is even better than the official pre-packaged Rice Krispies Treats you find mixed in with the candy bars at convenience stores and the like. It's a little less rich, it tastes like it was made by a human, and you can actually taste the rice crisps when all the sugar and butter have finally subsided. Parents are probably tearing their hair out trying to nail this variation down at home, but there's no shame in buying a box of these from the source and pretending you did all the work.
6. Old-fashioned glazed donut
In the case of this tasty little treat, I'd like to congratulate Starbucks for taking a classic and leaving it be rather than gussying it up with needless artisanal bullshit. This is a basic-ass buttermilk donut, and it tastes exactly as it should: fluffy, chewy, and gently drizzled with a thin layer of glazed topping. If I was the type of person who sat around Starbucks and stared into the distance with a coffee in one hand and a pastry in the other, this would be in heavy rotation for the latter half of that equation.

5. Iced lemon pound cake
Though it suffers ever so slightly from high flavor variance between one bite and the next, the tandem of moist, finely textured cake and rich lemon icing makes this pound cake the outright winner of Starbucks pastry excellence. You're only fooling yourself if you think this is a sensible breakfast option for daily consumption, but you wouldn't be wrong in choosing this over the ephemeral options that will inevitably come and go over the years. Also, this is a sensible breakfast option.

4. Spinach & feta wrap
The carnivore in me wanted to hate this on principle, but there's a lot to like about the best meat-free breakfast option available at Starbucks. The egg whites and feta are excellent complements to one another, the spinach exists more for an herbaceous flavor than a veggie texture, and the whole-wheat wrap is a durable-enough container to keep it all in without exploding in your hand. A corner or two suffered from mild freezer burn, but that's a minor quibble with what turned out to be the most unexpected pleasure on the whole menu.

3. Spicy chorizo, Monterey Jack & egg breakfast sandwich
Starbucks is a few years late to the Sriracha craze, but this flagship vehicle for the popular hot sauce is as good as it gets. From the herbed potato bread -- a welcome upgrade from floury bread that can torpedo the other breakfast sandwiches -- to the spicy-and-sweet chorizo that cooks up perfectly in the convection oven, this is as good as it gets for an early morning meal that's not a carb explosion with a sugar crash waiting around the corner.

2. Italian-style ham & spicy salami panini
With a combo of lunch meats made infamous by Subway's Italian BMT, expectations were not high for an item that could have tasted like hot dog burps in sandwich form. Much to our surprise, Starbucks really knocked it out of the park by coating some cold cuts with melty provolone, olive tapenade, and a dose of pickled peppers that are just the right mix of sweet and sour. The pepper mix reminded me of my favorite topping at Portland and Brooklyn's Bunk, which is a compliment of the highest order for the sandwich savvy. Plus -- and this is big -- it's a lot tidier and road-friendly than the drippy piles of grease you'd find at Big Sandwich Chain.

1. Chicken artichoke panini
The previous panini left me shrugging, but all is forgiven now that we know this sandwich exists. Rather than leaning on a salty sauce or some melted cheese to do the heavy lifting, the medley of ingredients -- a zesty pesto sauce melted over tender chicken breast and juicy artichoke hearts -- is damn near perfect. If this came in Hot Pocket form, I would invest in an industrial freezer chest just to keep a lifetime supply on hand. Conversely, the idea of a tapas bar selling this sandwich for $15 is totally within reason. Come to think of it, there's probably a tapas bar in your city that's nestled between a Starbucks and a yoga studio, and it's my duty as a journalist to inform you that you needn't travel any further than your local Starbucks to treat yourself to a fancy-ass sandwich like this one. Hell, you probably don't even have to get out of your car. God bless America!
Sign up here for our daily Thrillist email, and get your fix of the best in food/drink/fun.
Pete Cottell resisted the idea of Starbucks for years, but now that he knows it has fancy sandwiches he can't stay away from the place. Follow his pastry-fueled misadventures: @vanifestdestiny.