You may not be in Sochi, but you should still spend the Winter conditioning yourself from the couch. Your body and mind need proper care to finally figure out what curling is, and a Fat Kid Friday diet is just the way to make that happen. Start training with cheese and fried chicken combined, then ascend the podium with a mile-high burger. You'll be ready to sweep some ice with a broom in no time.
Recommended Video
This DIY Pho Bar Lets You Customize the Perfect Bowl of Pho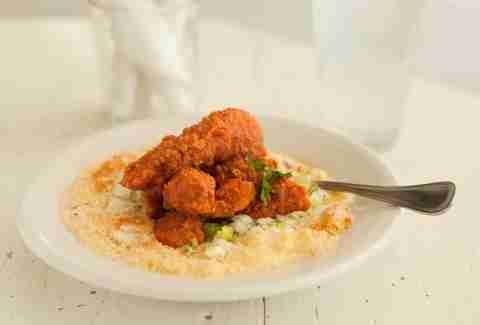 4. Buffalo Mac & Cheese
Oddfellows, Dallas
Approximate calorie count: 1,000
For a college student, the buffalo chicken fingers and Easy Mac late-night combo is as natural a duo as a 40 of Steel Reserve and a roll of Duck Tape. So thank the artisanal gods that someone finally made this an acceptable adult meal -- and the cheesiness is so much better when it's not orange powder. 
Dallas has a few more bowls of ooey, gooey mac 'n cheese...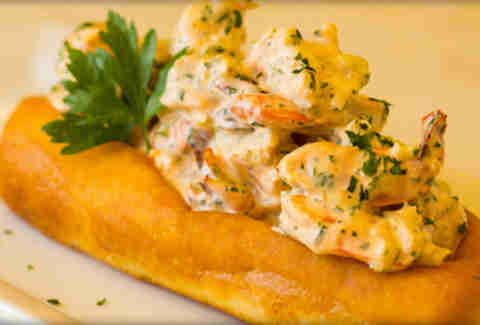 3. Shrimp Roll
Glazed Donut Bistro, Los Angeles
Approximate calorie count: 1,034
While New England and Maine waged a decades' long butter battle of Seussian proportions over who has the better lobster roll, LA realized lobsters are for suckers, mayonaissed-up some shrimp, put them in a doughnut roll, and won at pretty much everything, because sunshine and donut shrimp rolls. 
There's also a beignet stuffed with fried chicken...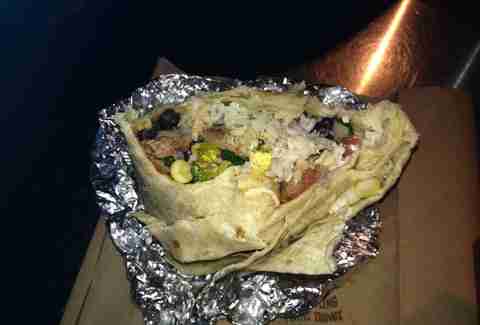 1. The Lethargy Burger
Kuma's Too, Chicago
Approximate calorie count: 1,725
This hefty burger named for death metal band Lethargy packs enough calories to fuel an entire marching band during a thrash cover of "Sweet Caroline": It's a 10oz patty topped with beer-battered mushrooms, fried bacon, sliced turkey, and a giant glob of spicy ricotta. It will indeed make you lethargic. But you're already in your sweatpants playing Guitar Hero, so it's fine. 
Next, you could eat the Black Sabbath burger while playing Guitar Hero...
Liz Childers is a food/drink editorial assistant at Thrillist. She prefers her vegetables with bacon fat, her chicken fried, and her ramen with a bowl of extra chili paste. Follow her @lizchilders1.