The FDA is going to war with artisan cheese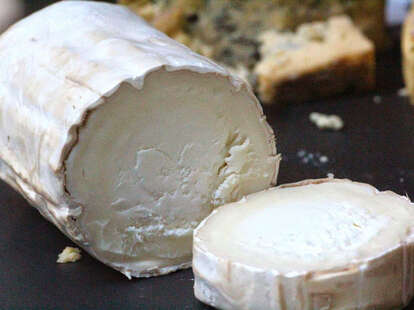 Usually, the FDA busies itself with updating memos on salmonella. But now they've set their sights on something we all hold dear -- your prized cheese wheels -- under a new decree that prohibits aging any cheese on wooden boards.
People have been aging cheese on wood since before the FDA even existed, but the agency is now saying the practice runs contrary to the rule that "all plant equipment and utensils shall be so designed and of such material and workmanship as to be adequately cleanable, and shall be properly maintained". This is devastating news for anyone who eats non-Kraft cheese, as many artisan varieties are currently aged on wooden boards. Hell, some (like Comte and Beaufort) are even required to be as part of their identity.
At the very minimum, this new ruling could run small cheese businesses into the ground, and make importing cheese extremely difficult. But it could also destroy the flavor of your preferred cheese blocks as their makers are forced to age on plastic. Looks like you should indulge in one last wine-and-cheese party before they're just shadows of their former selves.
Kristin Hunt is a food/drink staff writer, and is now convinced the FDA is run by Lucifer and his minions. Follow her to contraband cheese at @kristin_hunt.