7 things we learned from a weekend on a ranch with Firehouse Subs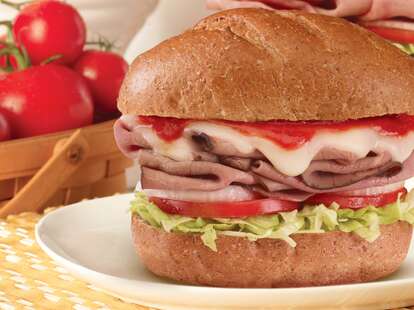 When you think "sub shop chain", you probably think Subway (for the inexpensive footlong), Quiznos (for the free cookies), or Jimmy John's (for the free smells). But Jacksonville's own Firehouse Subs has been building an impressive empire of its own, conquering 41 states and counting. Firehouse co-founder Robin Sorensen invited us out to a bonkers weekend at Bell Cross Ranch in Cascade, Montana to learn more about his company, and, in the process, we became grizzled ranchers. Here's what we learned from the experience.
1. Firehouse Subs was founded by two former firefighter brothers in 1994
Specifically Robin (left) and Chris (right) Sorensen. Their dad was also a firefighter, and a whole bunch of other Sorensen dudes before him -- the family prides itself on 200 years of professionally putting out flames. But the brothers decided to try something different, and left the biz to eventually open their first sandwich shop in Jacksonville in '94. Only after "dozens of ideas for different concepts and different businesses", according to Robin, though, including a Christmas tree farm. So if you smell fresh pine needles in one of the restaurants, you know why. (You're having a stroke.)

2. At ranches, even the stuffed animals are cowboys
Stuffed, because he's taxidermied. Or he's just being very still.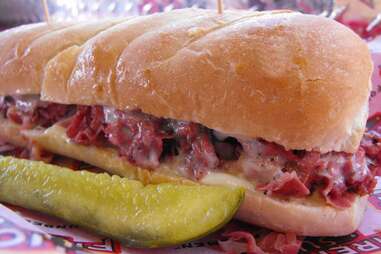 3. Firehouse puts mayo on almost everything
New Yorkers best clutch their vintage Jeter jerseys, because at Firehouse, even their precious pastrami gets dressed in mayonnaise. But Sorensen insists he wasn't trying to blaze a new condiment trail. "In the South, we put mayonnaise on everything, so it wasn't anything we even discussed," he says. "You put mayonnaise on a sandwich. The comment on pastrami from delis in New York is that's unheard of, it's mustard only. I like that, too. But all that drove us was our own personal tastes."
4. Cascade, Montana is prime for panoramic photos
With a population of less than 1,000, this town really requires you to retreat into nature, and it's pretty spectacular. Be sure to Instagram with caution, though. Montana is home to serious predators like mountain lions, and if they're as bad as that one from Talladega Nights, you're in deep s**t.
5. Each restaurant features some of the local firehouse history
You can catch the firefighter influences at the sub chain through their sandwich names (Hook & Ladder, The Engineer) and their signature style ("fully involved" -- which means a serious fire in industry speak -- gets you mayo, deli mustard, lettuce, tomato, onion, and a kosher dill pickle on the side). But they also get local fire chapters involved in every outpost. Each spot gets a custom mural, and the local departments can pitch in whatever representation they like, ranging from old archived photos of the team in action to retired captains' leather helmets.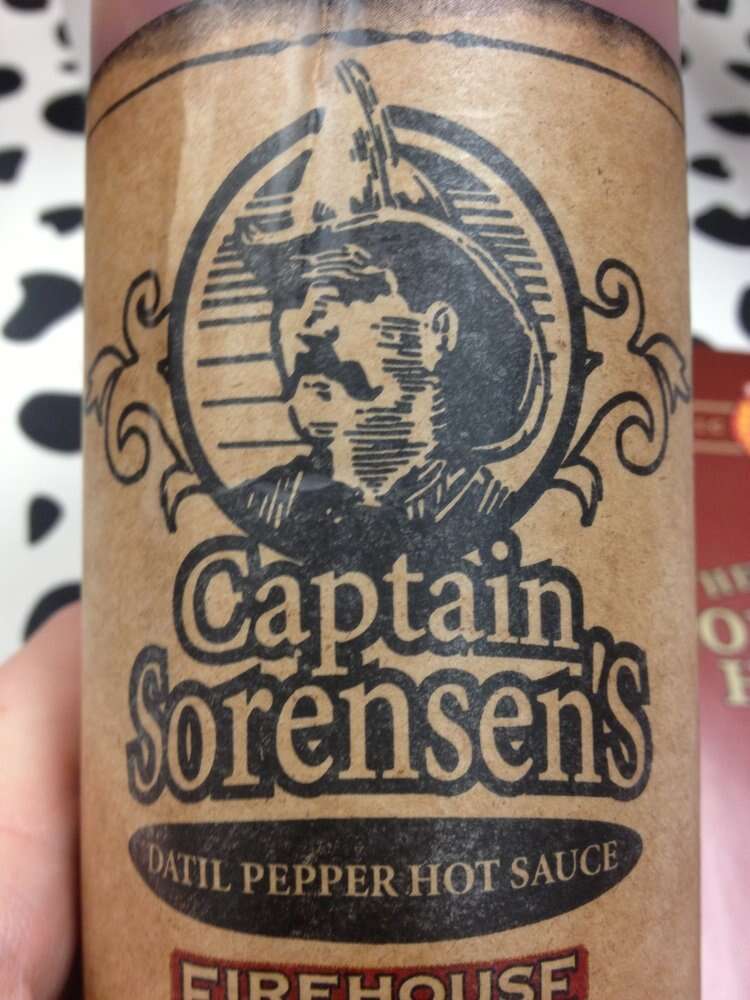 6. Their hot sauce is a nod to their dad... who is still very much alive
Firehouse loves hot sauce so much, they made their own branded stuff with regional Datil peppers. (Though Datils are pretty hot on their own, the sauce here is more of a medium heat.) Chris and Robin named it after their dad to commemorate his 43 years on the force, but it had some unfortunate, morbid consequences. "Of course, that meant a lot of people assumed he was dead," Robin says. "We had to tell them all, no, he's still around."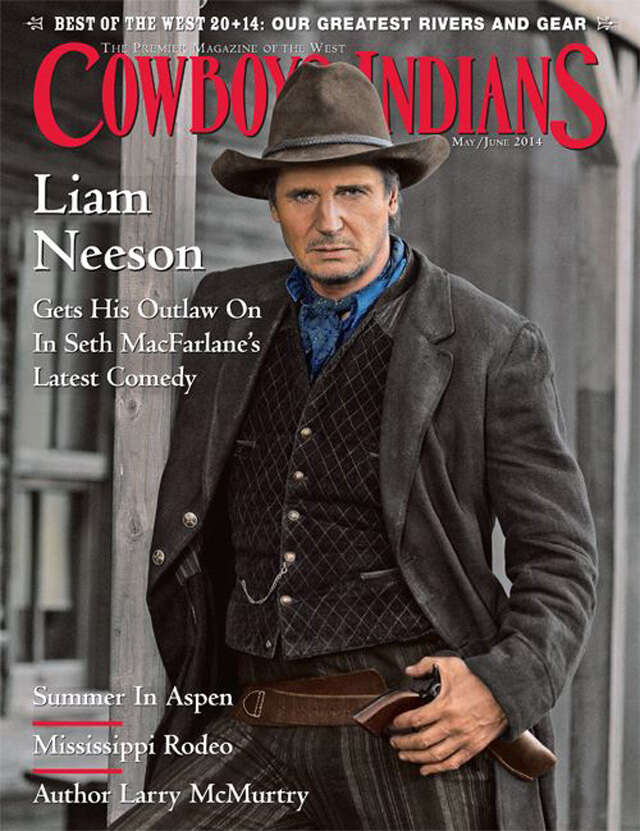 7. This magazine exists
It's a "Western lifestyle magazine", and it was all over the ranch. This is Liam Neeson's "I'm doing comedies now" face.
Kristin Hunt is a food/drink staff writer for Thrillist. She was not a very good cowgirl, but thinks she could have a career in professional sandwich sampling. Follow her to abysmal horseshoe games at @kristin_hunt.