Everyone's favorite fireside treat keeps getting reincarnated in new and delicious forms.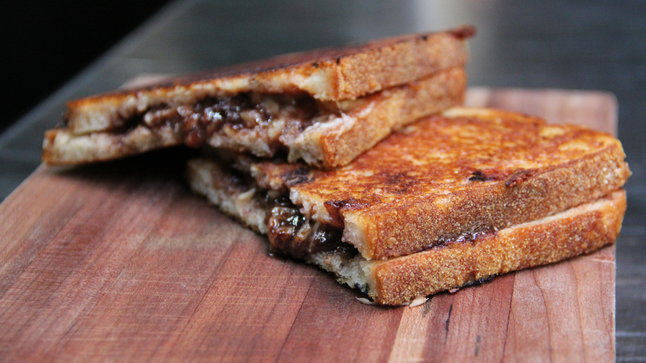 S'More Grilled Cheese, Hudson Lodge (New York) A classic grilled cheese gets a s'more spin: It's packed with Nutella and maple syrup in addition to the ricotta, gruyere, and cheddar. Plus, they've got a snow cone covered in gin. No vodka bug juice though, unfortunately.
S'more Sandwich, The Melt (LA) This sando subs out the graham crackers for warm, buttery bread filled with melted marshmallow and chocolate. Melts our hearts too.
S'more Pizza, Boss Lady Pizza (Boulder) A slice of this pizza topped with marshmallows, chocolate sauce, and graham crackers will take you back to that time when you held hands with Rachel Anderson during a s'mores-making session after your team won color wars because you and you alone successfully captured the flag and totally outran Mark who told everyone he was the fastest guy in his grade pretty much every day. It was the best day of your life, remember?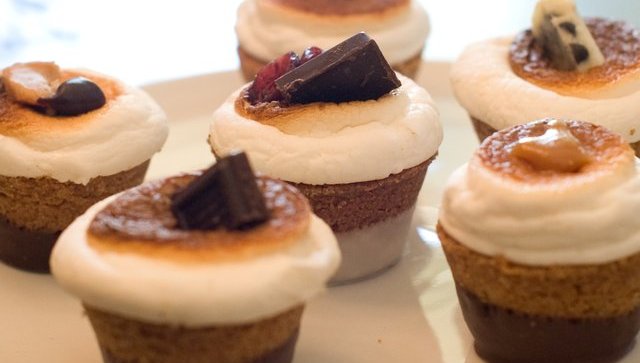 S'muffins, Gotta Have S'More (San Diego) Finally, a s'more took a muffin behind the middle school and got her pregnant...and this beautiful baby was the sweet result: a bottom layer of chocolate, a graham cracker pie crust mid-section, and a roast-marshmallow topping.
S'more Stout, Base Camp Brewing Company (Portland) Very much living up to its name, Base Camp brews a 7.7% S'More Stout with a marshmallow blowtorched to the side.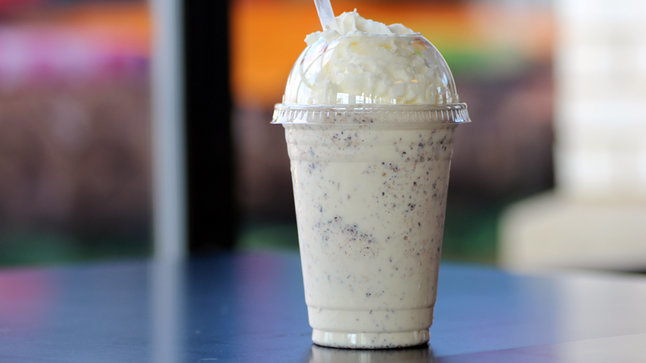 S'more Shake, Burger Dive (Boston) Burger Dive uses Richardson's S'more-flavored ice cream to make one of their eight shake flavors, because the s'mores flavor can listen to John Travolta and Be Cool, too. Main photo: www.pillsbury.com