Cole Saladino/Thrillist
Cole Saladino/Thrillist
The New Ways We'll Be Eating in 2020
Like most of my stories, this one begins in a Chipotle.
It was earlier this year, and I had just settled down for a midsummer's day snack at the Chipotle in San Francisco's Fisherman's Wharf neighborhood. While eating my barbacoa taco with guacamole, I watched a young gentleman enter the restaurant on his phone. Because I assume the best intentions, I figured he was just reading a riveting John Grisham thriller on the Books app while he waited for a friend.
But six minutes later, when his friend showed up, he did not get up to wait in the very short line with him. Instead, about a minute later, he got up, walked to the shelf designated for delivery app to-go orders, and picked out a bag of food. By the time his friend returned, he'd opened the bag and started eating at a table. His friend, acting as my avatar, asked the obvious question when he returned with his own food, "Dude, why didn't you just get your food at the counter?"
"Nah," came the reply in between bites of burrito. "This was way easier."
Welcome, friends, to the modern dining out scene in the year 2019. As Thrillist's National Writer-at-Large, it has been my duty to keep an eye on the American dining scene for the last few years, and I can tell you firsthand, we are currently living in strange dining times. With no recession in the last eleven years, restaurant growth has been explosive, and there are over 100,000 more restaurants in America now than there were ten years ago. Cool, right? Well, sort of. But no recession also means landlords have been able to jack up rents for 11 straight years, and with an increase of restaurants looking for workers, it's also meant the labor force has been stretched nearly to the breaking point.
Thirsty for a solution, or at least a way to cut costs, more and more restaurants have turned to the fast casual model, which meant less front-of-the-house staff, and often simplified casual menus and apps. Oh, the apps. Like websites ten years ago, fast casual restaurants everywhere are clamoring to have apps for ease of ordering and payment, and this is not just the national chains. Even my local bakery, with three locations all in Marin County, has an app.
This phone-heavy, nearly human interaction-free style of dining has pushed us into some weird places as consumers, as our dining habits start to model our increasingly fractured, niche focused second life online. Even the idea of the "communal table," once thought of as a novel idea to both add more seats to a restaurant and encourage interaction amongst solo customers, now seems to have more in common with a subway car or a farm barn trough, as people stare ahead at their phones with their AirPods in and mindlessly chew whatever is in front of them.
But before I spend too much time leaning back in my rocking chair and telling all the young folks how better it was back in the day, I'd rather talk through some of the other emerging trends I've noticed over the last six months writing my bi-monthly review column, Too Fast Too Casual. So here are three:
Keep(ing) it Simple (is not) Stupid:
As tastes continue to fracture into niches and mini-niches, I've seen things go both ways. Some restaurants try and fit more and more varied fare and styles of food under their umbrella, and others stick to the program that got them there. Places like Five Guys, Jersey Mike's, and Wingstop (some of my favorite of the fast-casual joints I've reviewed) have almost a contrarian focus in what they do, and with that focus, they're able to double down on the quality of the product at hand.
Restaurants that've gone the other way, Panera, for example, which seems to have an ever-expanding menu, or Noodles & Company, which, as a concept, offers global variations on anything with "noodles", can fall into the trap where they're so eager to please everyone that they end up pleasing no one. It reminds me of a book I once read about college admissions counselors, who said they were much more interested in a "spike" (ie someone who was excellent in one thing, be it the tuba or a sport or science) than an "all-around student." In this highly sped-up, social media-swirled world, the spike restaurants stand out, while the all-around joints remain stuck on everyone's waitlist.
The Changing Perception of Wifi "Camping":
In the early aughts, as Starbucks blossomed on every corner and became the de-facto office for the growing number of freelancers, it became somewhat of a joke to lament the "campers" who just set up shop and ordered one hot tea over the course of six hours.
Nowadays, we consumers have a greater sense of awareness that, if we spend six hours in a joint, we need to order food, or at least multiple drinks, to pay for the space we're taking up (which the restaurant could be using to serve other customers).
On the restaurant side, that means more and more places seek to encroach on what was once exclusively coffee shop territory, by offering free Wifi and comfortable seating, and hoping that, over the course of those six hours, they can entice you to get a couple of meals, and a few Agua Frescas. In fact, nearly every chain I visited, with the exception of Wingstop, offered free Wifi. Panera, with its twin focus on baked goods and lunch items, is most logically set up to take advantage of this, because they've got a roster of grazing snacks and meals, but nearly everyone seems to feel they need to be involved. After all, if your office can be anywhere, more and more fast casual joints are wondering, why shouldn't it be here?
The proliferation of airplane-style pricing:
In the past few years, airplanes have famously put everything up for sale. Want an six extra inches of legroom? That's $44. How about boarding in the first three groups? Add $28. Want Wifi? That's $20 for the flight. And this is even before we get to the food and drinks.
Fast casual joints, especially the newer iterations, are very aware of the advantages of this technique. So they've begun breaking apart meals into components they can charge extra for. The upscale assembly line joints (as really pioneered by Chipotle) are masters of this. Chipotle does it with guacamole and queso, but it works with any of the "make-your-own" style places.
At Sweetgreen, for example, the enticements come with what they call "Premiums" (roasted chicken, or shaved parmesan, or avocado, or feta, etc); at places like NY-based Dig Inn, it's the genius and possibility of splitting everything into A La Carte Sides (including, somewhat confusingly, "Main Sides") at around $4 per. So it seems completely reasonable to throw in those charred Brussels with honey chili oil and some extra herb roasted chicken on top of the three you got in your Farmer's Favorite Marketbowl. At Lemonade, it's the enticement of "Hot Sides," like blonde onion soup and white truffle Mac & Cheese bubbling up in front of you while you order your marketplace salad or sandwich. It's all sitting there, looking Instagram-worthy, waiting for you to fork over that extra $5 for the taste.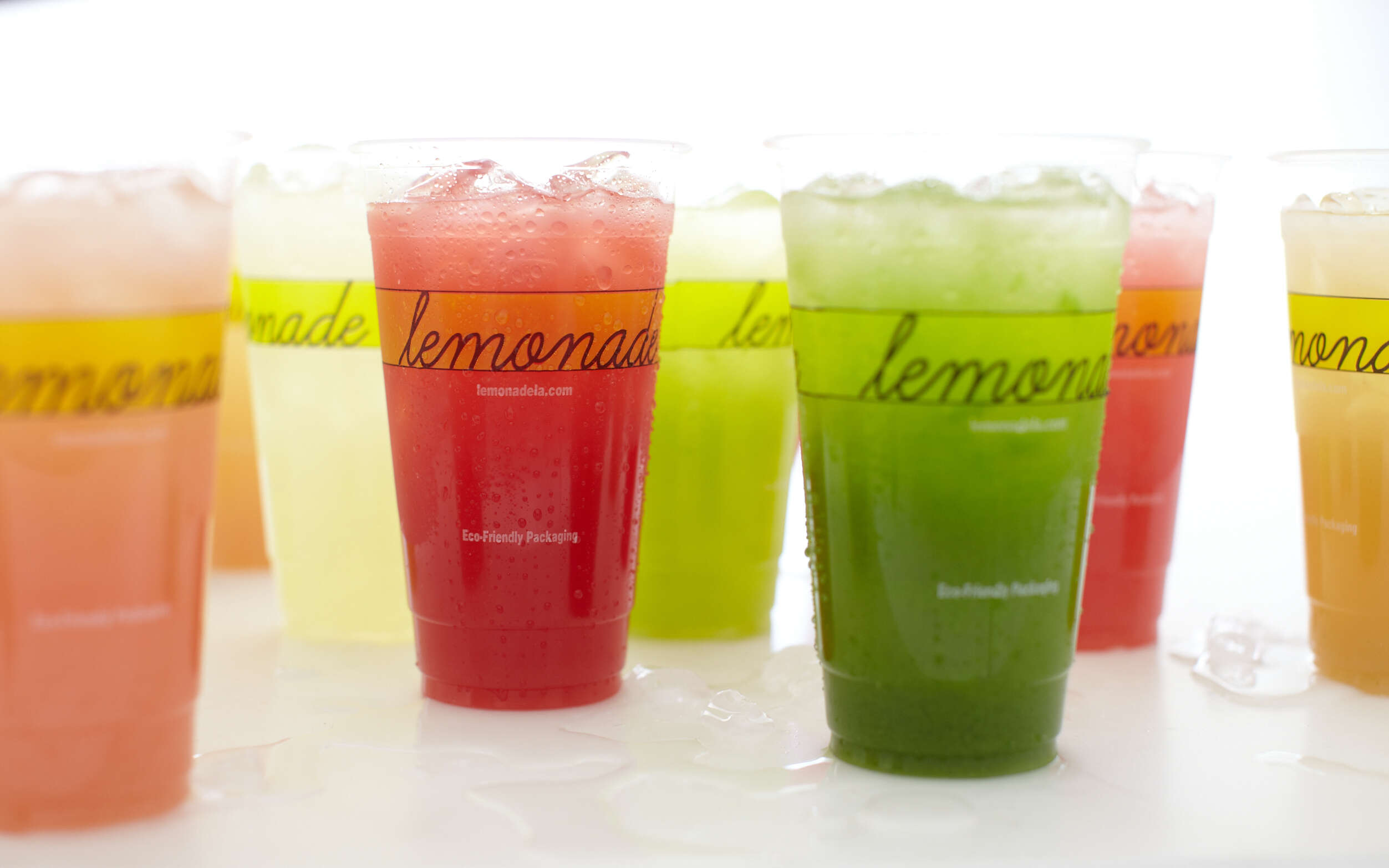 So those are the three large trends I'm seeing. But here's a short list of micro trends I've noticed, food/drink items and terms that seem to pervade the newer fast casual menus:
Bowls of... everything.
Agua fresca
"Street Food" - usually meaning snacks and simple meals from non-European countries.
Macarons - not to be confused with macaroons.
Mason jars - usually filled with parfait-style snacks or desserts.
"Updated" - as in "Updated Caesar Salad." A restaurant's way of showing you a classic dish but saying, "oh no honey, it's not the OLD version. We're using pine nuts!"
Newer, fancier avocado toast - like, two iterations fancier than the original 2011 model.
Slightly fancy soft serve ice cream
Oversized chocolate chip cookies flecked with sea salt
Bite size cake... things - cake pops, cake balls, cake bites, just damn small pieces of cake.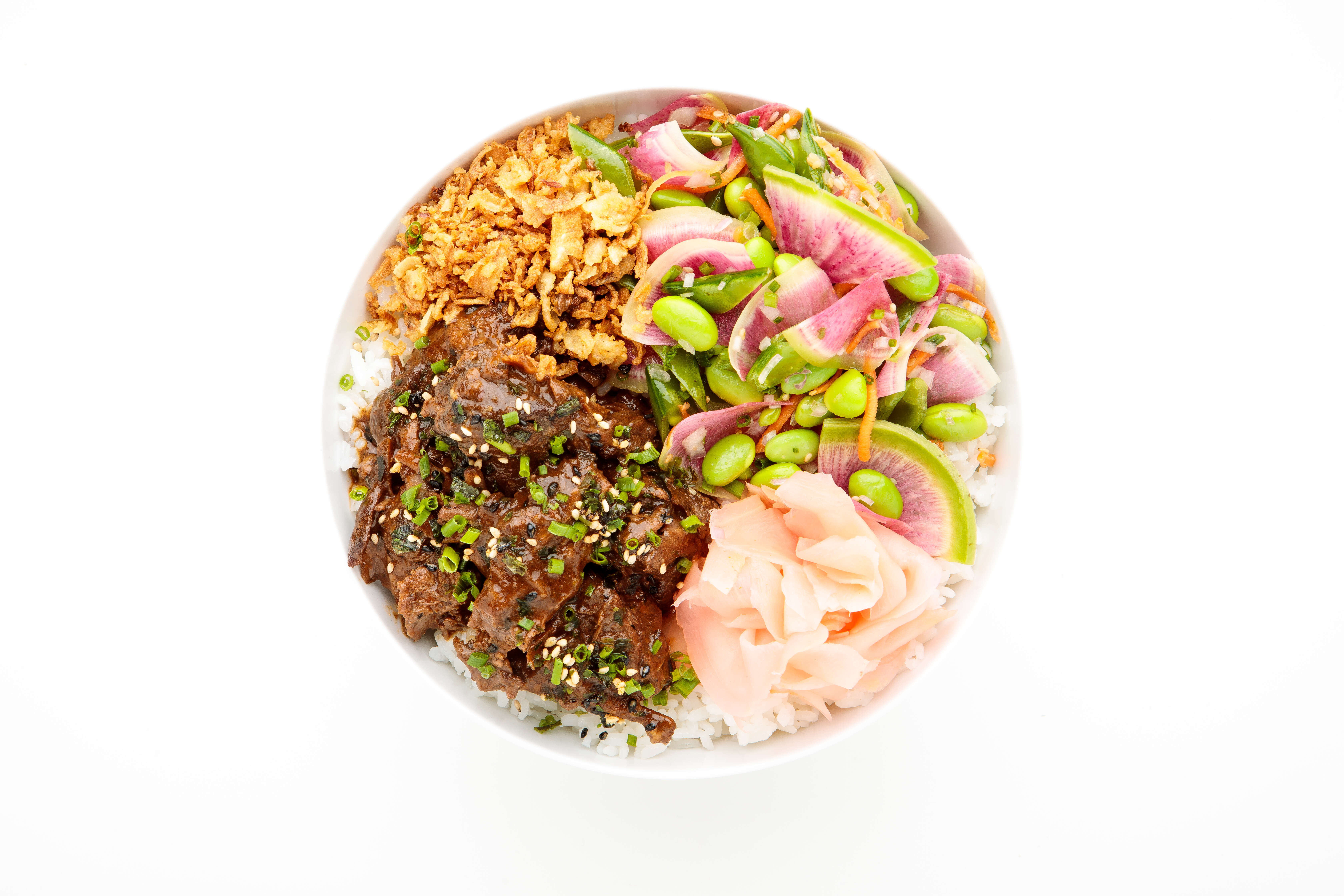 I'll end on a hopeful note, and that is this: the most exciting things happening in the fast casual space seem to be coming from outside of the traditional American comfort food zones. Northern California based Curry Up Now, serving "Indian Street Food," has already expanded into Utah and has plans to keep going. Beit Rima, Samir Mogannam's "Arabic comfort food" restaurant in San Francisco, pays homage to the foods of his Palestinian grandparents and has been wildly successful. It continues to grow, as does Taboonette, Israeli chef Efi Naon's NYC's "Middleterranean" spot. Junzi Kitchen, a fast casual Chinese chain, is doing something incredibly interesting: creating a fund to help buy and modernize older Chinese-American restaurants, with the idea of keeping their identities alive. Pierre Thiam's Senegalese fast casual restaurant Teranga showcases West African dishes like Jollof Fonio with roasted salmon and black eyed pea salad, or spicy fried plantains.
But one of the best fast casual experiences I had this year came when I visited Chef JJ Johnson's Harlem fast casual restaurant FIELD TRIP in Harlem. With the motto "Rice is Culture," FIELD TRIP uses heirloom grains and freshly milled unbleached rice to try and showcase to its diners the interconnectivity of a dish like rice throughout different world regions. But, most exciting of all, was how damn good it was. Everything from the Crab Pockets with sweet and sticky sauce, to the Quinoa Bao Buns, to the Shrimp bowl with green curry felt nutrient-dense and interesting and purposeful.
Oh, and while I was there, I was so preoccupied with my food and a conversation with a nearby diner, I forgot to take photos or even look at my phone. And nowadays, maybe that's the ultimate compliment.
Sign up here for our daily Thrillist email, get Eatmail for more food coverage, and subscribe here for our YouTube channel to get your fix of the best in food/drink/fun.