The cheap, strong coffee. The slightly busted booths. The prime location for meeting creepy drifters/amnesiac secret agents/genuinely interesting locals. Basically everything about them makes diners great, and one Tumblr is attempting to capture it all with a series of incredible diner porn pictures.
Recommended Video
Ghost Kitchen: How This NYC Restaurant Is Responding to Coronavirus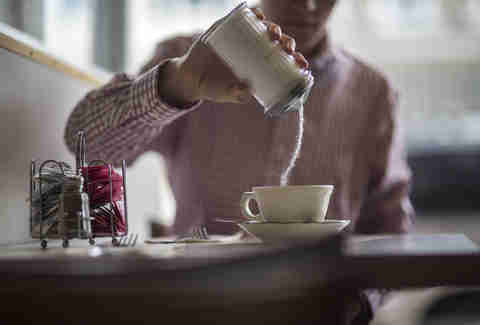 Tom Smith, the mastermind behind Free Diner Porn, originally set out to photograph just the diners themselves -- the actual buildings, interiors, and customers. But he eventually widened the criteria to include some fantastic shots of a few menu items, too, like these glorious pancakes below.
According to Smith, everyone loves these spots so much because of the Tom Jones juke box selection anyone is welcome to grab a stool and share their stories. The project is especially important to him since some of his own most notable life moments happened in the hallowed chrome halls of diners, from his family celebrating his high school graduation in Park West of Little Falls, NJ, to him taking refugee in Washington Square Diner of NYC after being kicked out of his apartment.
Most of the places featured on Free Diner Porn are from New York and New Jersey, though Reykjavik, Iceland also made an appearance thanks to Smith's trip there in April. He plans to expand the scope next Summer when he road-trips across the nation, immortalizing diners from each state. If you want him to consider your favorite late night haunt, submit it to the blog for review, and be sure to have a cup of Joe and "It's Not Unusual" ready for his arrival.