A lot of things could happen this Sunday on the Game of Thrones season four finale. A certain fan favorite could die or could live or Bran could steer a giant bird into all of King's Landing and burn the sucker to the ground. But regardless of what goes down, you should be prepared with some appropriately themed foods to toast another excellent run of the medieval bloodbath. Here are a few suggestions for your finale party, which also better include those multiple GoT beers.
Recommended Video
Send Foodz: New York City Wine & Food Festival
It's nice Ned got to keep his head for this dish, but the chicken comparisons aren't exactly flattering.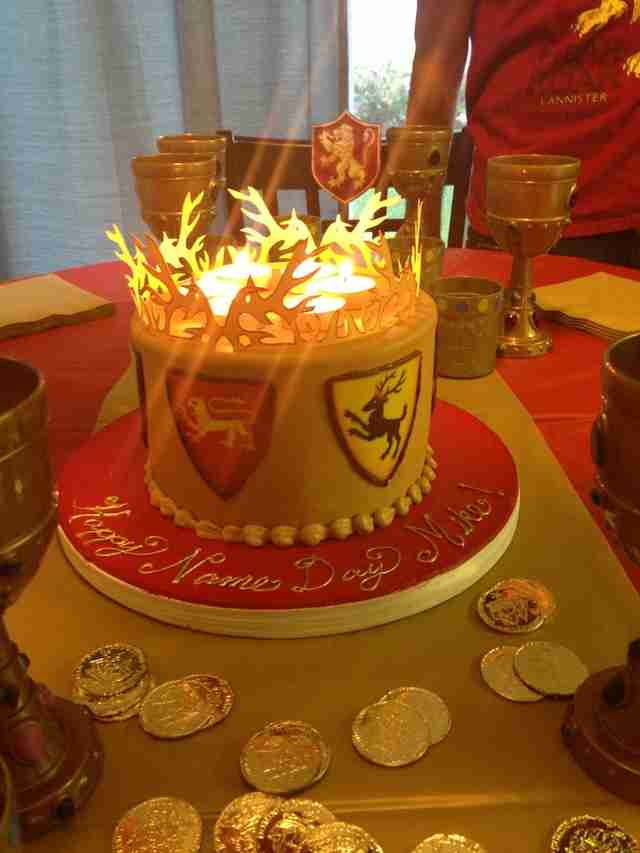 Welcome to Westeros, Mike. You're in for a rough time.
It wouldn't be right to leave off a good GoT-inspired steak and kidney pie, especially since there's an actual character named after these things.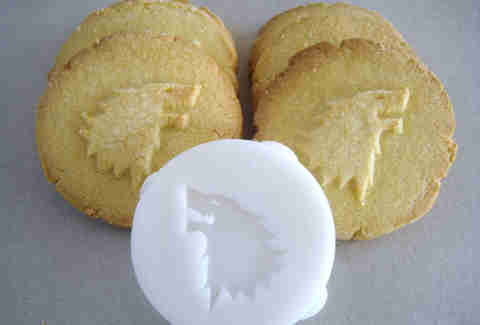 Well, he got off much harsher than the Kingslayer.
They may not be the real deal, but these are some dragon eggs you can eat without getting an army of the Unsullied up in your face.
Much like its namesake, we hear Tywin's Rack of Venison was always hostile toward its youngest, coolest child.
These lemon, raspberry, and cherry tartlettes are pastries "from the kitchens of Pentos", and were likely hoarded by Ser Jorah after he caught Dany and Daario making eyes at each other again.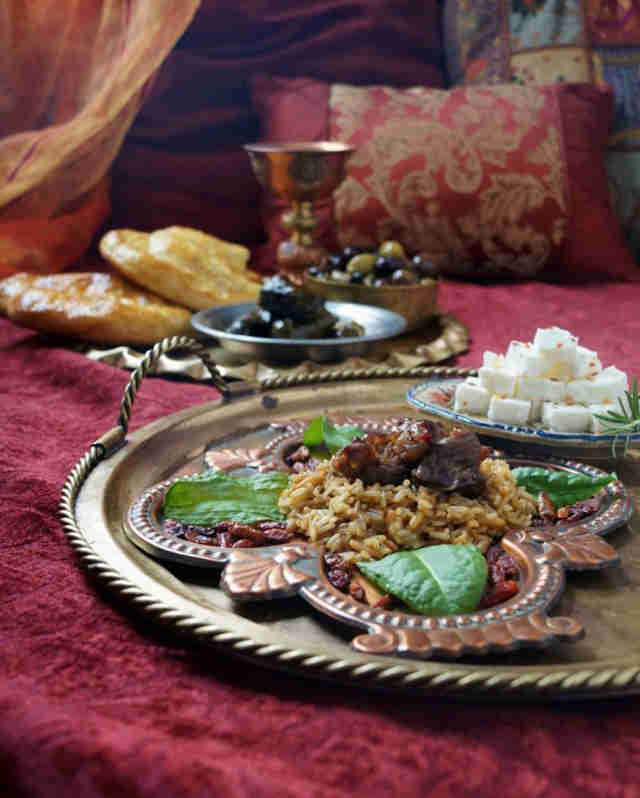 This "casual Dornish dinner" includes flatbread, marinated feta, olives, stuffed grape leaves, strongwine, and our Oberyn-induced tears.
We know it's tempting, but please: don't sit on this throne.
Kristin Hunt is a food/drink staff writer for Thrillist and would like to know what Tyrion's favorite wine is, so she has something themed to cry into during the finale. Follow her at @kristin_hunt.