Google Can Now Tell You When Restaurants Have the Shortest Wait Times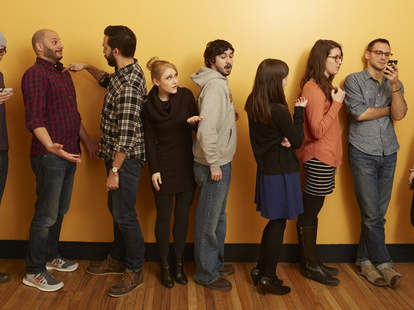 Matthew Albanese/Thrillist
When you go out to eat, it sucks to be caught in a huge line. Of course, one way to avoid that would be to call the restaurant to see how busy it is, but this isn't 1997! Who uses the phone to talk anymore? Now Google is making it super easy to see how busy a restaurant is without ever dialing the phone or going there to see for yourself with a new, real-time version of its Popular Times feature.
Courtesy of Google
If you've ever Googled a restaurant before, you might have noticed that the search results show when people visit most frequently. Google uses aggregated data to figure that out from people's Google Location results. And while that was handy, the data wasn't in real time, so it couldn't tell you if 50 people just showed up at the door. Now it can. Look for a glowing pink bar to show you how busy the restaurant is right that second.
If all the restaurants you want to go to are too damn busy, we'd recommend planning ahead and getting one of those fancy meal delivery services. There's never a line for those.
h/t Mashable
Sign up here for our daily Thrillist email, and get your fix of the best in food/drink/fun.