It's been scientifically proven that if you're buying concessions at a movie theater, you will be ruthlessly ripped off. But if you're overpaying for your food anyway, why spend it on Raisinets when you could be buying a shortrib sandwich? Since more and more theaters are jumping on the dine-in train, we rounded up 12 of the nation's best theaters that make dinner and a movie super easy. This way, even if Step Up: All In falls short of your soaring expectations (not a chance in hell!), you'll still get a great meal out of it.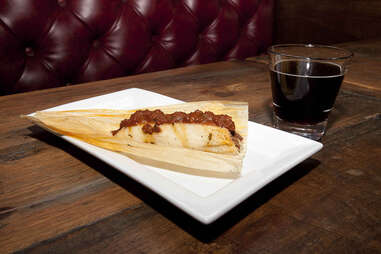 Brooklyn, NY
The permanent menu at this beloved Brooklyn spot is full of great stuff like Frito pie, steak skewers, and coffee donuts. But what really sells the place is the custom items they make for every single new release that rolls through. Keep your fingers crossed for "Dawn of the Planet of the Crepes" in the near future.
Various Locations
While we're particularly fond of the Superlux location in Boston, this multi-city chain offers hungry cinephiles everything from souped-up concessions to full-scale restaurants right next to the theater. Bites like the handmade spring rolls are bound to taste better than whatever loose candy you found in your jeans pocket. Yes, even the Sour Patch Kids.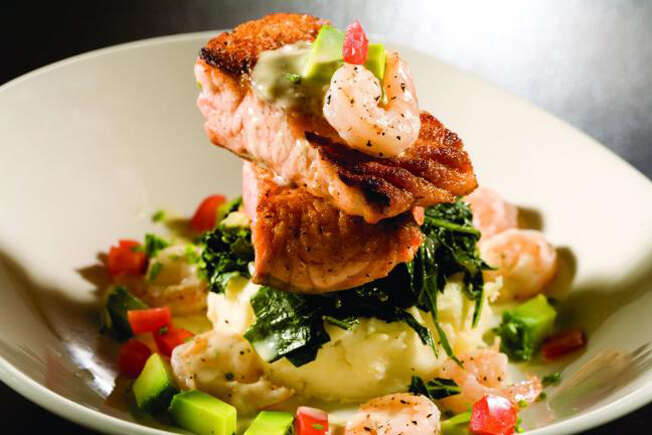 Various Locations
Lest anyone doubt their intentions, this chain makes their mission super clear in the name alone. They're going to screen The Hobbit: Once More Around Mordorwith Feeling for you, but they're also going to feed you Wagyu beef sliders and miso-glazed sea bass. That's way better than second breakfast.
New Orleans, LA
Though it's nestled in the larger Shops at Canal Place, this spot isn't your typical mall movie theater. For one, Roman artichokes are the usual. For another, that weird kid you went to high school with isn't aiming a laser pointer at your head from across the aisle.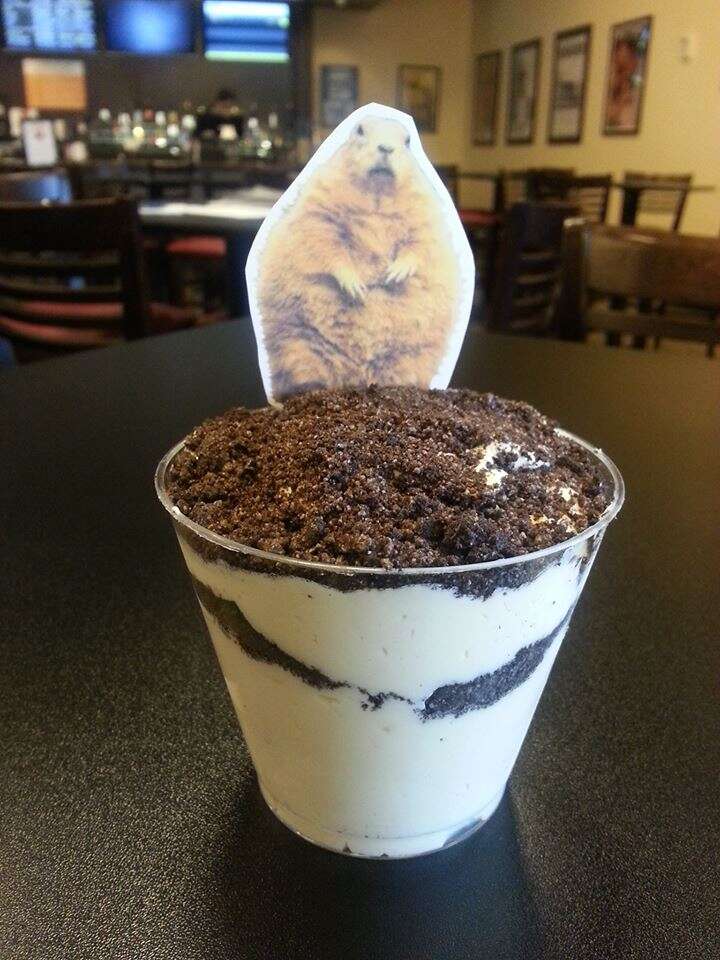 Round Rock, TX
Let's get this out of the way first: They're serious about the brewhouse part. This theater has its own brewery that pumps out original beers for its movie-goers, which probably explains the two "regulars" who haven't left since the premiere of Breaking Dawn. But it's got great grub to match, and it sometimes even gets themed, like this "Groundhog Dirt Pie" made for a rerun of Bill Murray's time-travel opus.
Various Locations
You're going to need some fuel to get through Scorsese's next three-hour reel, so you might as well park your seat at a place with menus longer than, well, the movie you're watching. Skip the apps and go straight for the meatball torpedo.
Various locations in California
Between the lava cakes and sushi, we promise Cinépolis is much more appetizing than Metropolis. And less expressionist, though some of those rolls can get pretty trippy.
Waitsfield, VT
This place has a day menu, a brunch menu, an après menu, and a night/bistro menu. That's a lot of menus with a lot of delicious food contained within, meaning it might take you longer to choose your entree than it does for your parents to choose their seats.
Vancouver, WA; Beaverton, OR; Overland Park, KS
These ultra-high tech theaters include big auditoriums and more intimate movie lounges for your viewing pleasure, and feature on-site restaurants that serve up beer, wine, gourmet burgers, and a rotating array of entrees that includes steak and fish & chips, which you can eat before the movie or have served to you as you watch... because nothing really immerses you in a screening of The Fault in Our Stars quite like the smell of fried cod and vinegar.
Portland, OR
Portland's got nearly a dozen theater pubs that serve beer and pizza, mainly because it's Portland. But this posh downtown theater steps it up a notch: This is a place where you can pre-game your movie with a craft cocktail and live jazz, then continue on to your screening and have dinner delivered to you. Fittingly for a theater that shows a lot of foreign fare, tapas dominate the menu, though they also have pizza in case you're watching a Fellini flick and want to keep it real.
Various Locations
The godfather of these trendy new dine-in theaters, Alamo is considered a movie geek's paradise for several reasons: the strict no cell phones policy, the film slate, the booze, and, last but not least, the food. Like some of its buddies we mentioned before, Alamo is a fan of making original menus for special screenings -- this one right here is from a Silence of the Lambs feast. We won't tell you what that tart is made of.
Woodridge, IL
Sharing some DNA with the kitschy, '50s-themed diners that always seem to employ Elvis impersonators, Hollywood Blvd. commits hard to the menu puns. Yes, there's a Pizza of the Sierra Madre and, yes, there's A Sandwich Called Wanda. But since they're going for the retro-diner shtick, that also means the menu has basically anything you could imagine. So go ahead and order the enchiladas and the Thai chicken wrap. A movie theater this nice probably has a great bathroom, too.

Kristin Hunt is a food/drink staff writer for Thrillist, and highly recommends Nitehawk's homemade jerky. Follow her to Muppets brunches at @kristin_hunt.