Most people's ice cream achievements at age 22 amount to eating a ton of it. That's not the case for Trish Motter, a dairy prodigy from Hanover, PA who's set to open her very own Half Pint Creamery next month, much to the delight of the ice cream-rabid Reddit community.
The Internet had a meltdown (pun intended) when one of Motter's friends posted a photo series of her creations last night, and it's easy to see why -- in case you were wondering, that's maple bacon ice cream above. And that's just the tip of the sugar cone...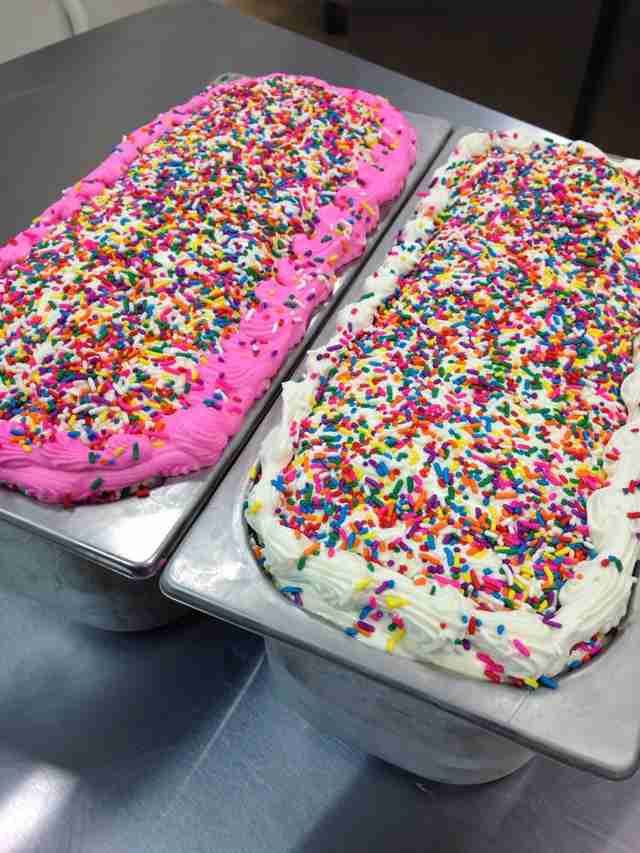 First up is birthday cake ice cream, covered with more colorful dots than that painting in Ferris Bueller.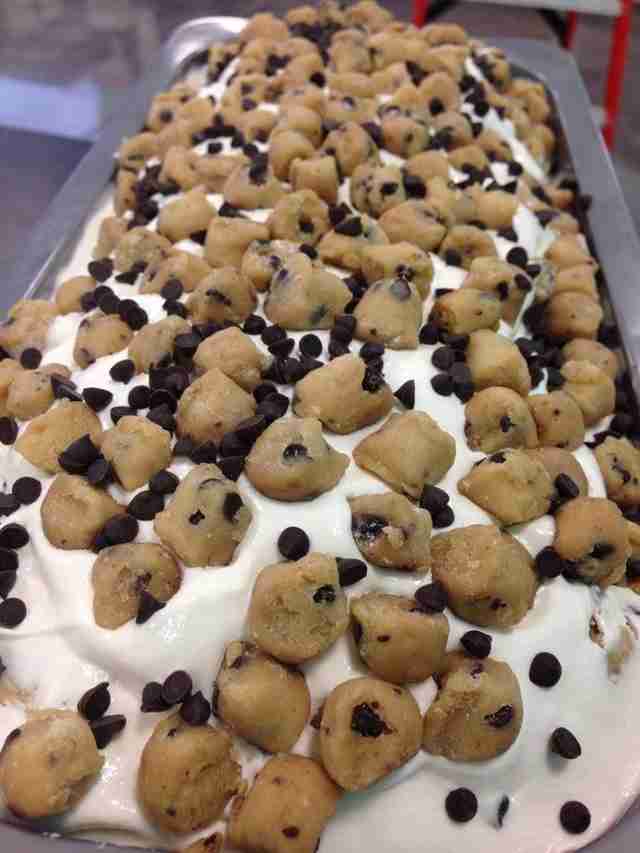 Some seriously crag-like cookie-dough bites give this classic flavor a whole new command of your salivary gland.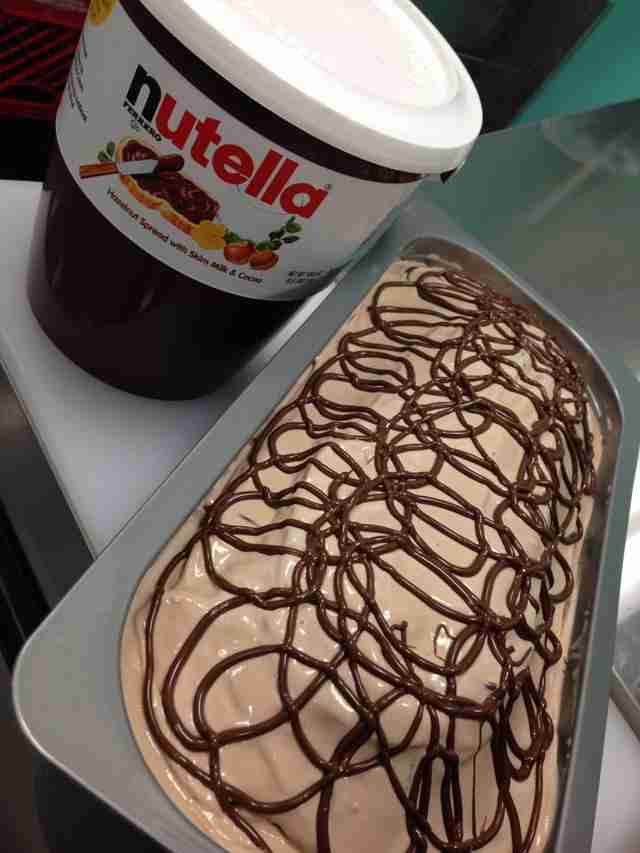 Obviously there's Nutella ice cream, because that chocolatey goo of the gods will forever have the world in its vise grip.
How do you eat your peanut butter cups? Apparently, by the bucket.
Last but not least, that hypnotic swirl is raspberry cheesecake ice cream.
This place opens on March 1, folks. Form a line across the globe accordingly. But only after you freak out some more.
Kristin Hunt is a food/drink staff writer for Thrillist. Before that, she ran a massive Dunk-a-Roo cartel out of her college dorm room until the game got too rough. Follow her at @kristin_hunt.