Looking at the list of ingredients labeled on our favorite processed foods, how many of us can claim to truly know what Carrageenan, Soy Lecithin, and Guar Gum actually look like? Not many, probably -- and the ones who can are probably really popular at parties.
A new book by Dwight Eschliman and Steve Ettlinger attempts to give consumers a closer look at the ingredients they consume on a daily basis: it's called Ingredients (of course), and it provides an up-close look at the pieces and parts that make up some of America's most popular processed foods, from Cool Ranch Doritos and Kraft Singles to Snickers and Heinz Tomato Ketchup.
Many of the foods in the book contain upwards of 30 ingredients, and although at first blush it might seem like an indictment of artificial ingredients, Ettlinger makes it clear that the point of the book is not "to tell you that artificial ingredients are bad for you... We are simply curious about these ingredients and assume that many of you are too."
We definitely are. For instance, while nobody should be surprised that Kraft Singles contain 26 different ingredients (pictured above), it's still remarkable to see how un-cheese-like they all are when compared to the final product.
By comparison, the stuff inside Campbell's Chunky Classic Chicken Noodle Soup (pictured above) looks positively farm-to-table -- although we're admittedly comparing apples to oranges somewhat. Or cheese to soup, as the case may be.
Check out more photos from Ingredients below, and pick up a copy of the book here: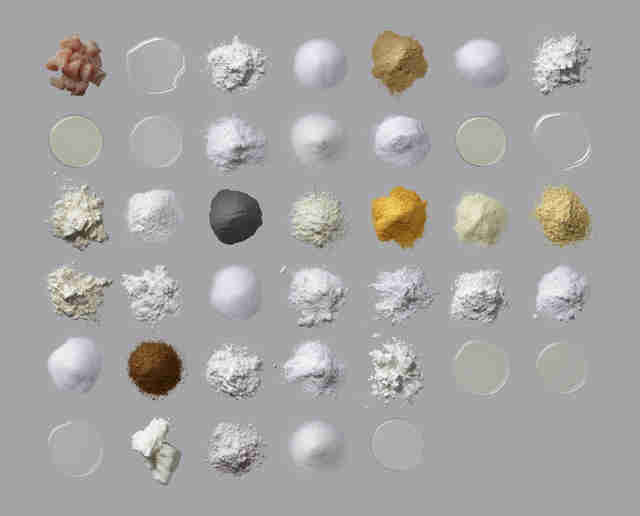 McDonald's Chicken McNuggets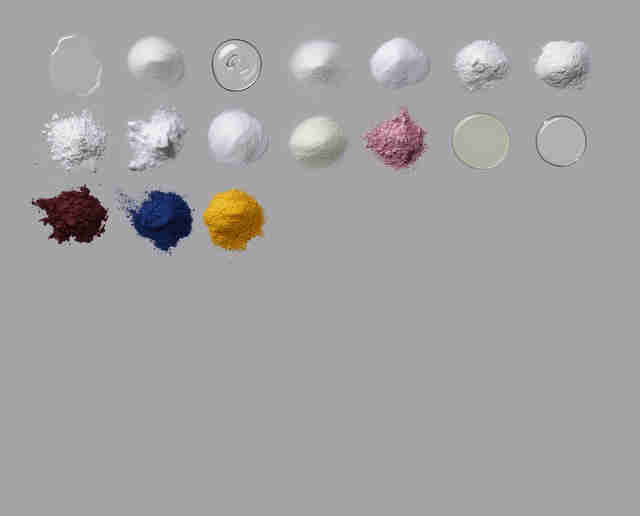 (h/t Vox)

Sign up here for our daily Thrillist email, and get your fix of the best in food/drink/fun.
Gianni Jaccoma is a staff writer for Thrillist, and he will happily continue eating this stuff. Follow his artificial tweets @gjaccoma, and send your news tips to news@thrillist.com