Jet vs Amazon: What's the Cheapest Online Grocer Out There?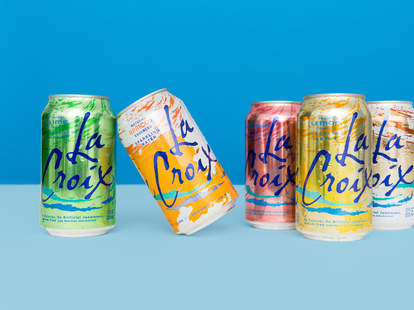 Call me old-fashioned, but I like to buy the things I put into my body in person (I'm talking about food you perverts).
I go to the supermarket. I pick out my bananas by hand. I say hello to the cashiers and tell them to say hi to their moms for me and comment on the weather and all that bullshit. It's nice.
That is, till I found out about Jet -- the online mega-store (akin to Amazon) that allows me to buy fresh produce, meat, seafood, and essentially everything else I'd ever want in a supermarket, all from the comfort of my neighbor's Wi-Fi that I steal. Now, I could care less about my human cashier, or his mom.
I may never set foot in another grocery store again. And maybe you shouldn't, either. Here's a breakdown of Jet's grocery game, and how it compares to that of its river-named competitor.
What is Jet, exactly?
It's not the Australian garage-rock band, a seminal solo hit by Paul McCartney, nor a spectacularly mediocre NFL team.
It's a heavily funded e-commerce startup designed to compete with internet retail leviathan Amazon -- it sells everything from entertainment, to clothing, to automotive and home goods. But that's not what we care about here. The big draw (for me at least) is its venture into selling food at ridiculously cheap prices.
Not only does it have the basics (from olive oil to Pop-Tarts), it also has opened up some of its markets to a "fresh service," offering all types of perishables: meat, fish, fruit, veggies, produce... basically everything you could ever hope to find in your own grocery store. This new experiment -- and potential replacement for the traditional grocery store model -- is happening in close to 1,000 ZIP codes across the Eastern Seaboard (you can see if your ZIP is valid with a quick search on the site), and spreading rapidly throughout the country.
In August of 2016, Walmart acquired Jet for a cool $3 billion, expanding its reach and putting its hefty resources and capitol behind the company. Jet made its name on undercutting costs, below that of its main competitors. And it just keeps getting better at it with Walmart's muscle behind the company.
So why should I care?
Good question.
Well, first of all (and mainly), it can and will save you money on individual purchases. You can find pretty much anything you want, and chances are, the prices will be the lowest up front -- especially compared to traditional grocery stores, and even compared to Amazon.
For example, this 35-pack of Diet Coke is $24.40 on Amazon (again, already cheaper than most brick-and-mortar stores). On Jet, it's $12.11. If you flunked first grade, that's a $12 difference, and that's just the tip of the e-commerce culinary iceberg.
That, and it means you don't have to lug groceries to your front door -- or 12-packs of LaCroix up to your eighth-floor walk-up. That's a plus.
There is no membership fee required, unlike Amazon Prime
According to
a Boomerang Commerce study
conducted in 2015, Jet was cheaper on 73% of overlapping products compared to Amazon. Now, this study included EVERYTHING on the site, not just food. But even in those cases Jet will usually come up costing less.
The only time when Amazon's food prices are as low as Jet's is when you apply savings incurred from memberships like Prime, Prime Pantry, and Fresh -- which all obviously cost money.
Prime costs $99 a year -- which isn't too bad. But Jet's prices are already lower, and the more you spend there, the more you save. Not only is two-day shipping for all items on Jet free for purchases over $35, but incremental discounts are included with the more products you buy.
Both companies sell 28oz bottles of Sriracha for around $2.50. But Amazon's require the paid Prime membership to take advantage of that.
With some basic planning (essentially making sure you are only making purchases when you know you'll crack that $35 ceiling), the allure of an Amazon Prime membership begins to diminish.
And with "fresh" items, it's no contest
Access to Amazon's Fresh services costs a whopping $299 membership fee.
Jet has zero membership fees.
So, when Jet is selling a seven- to 10-count of bananas at a $1.85 starting price point, Amazon is selling a five-count for $1.38, plus the initial buy-in of the $299 fee. So, really, those bananas are costing you $300.38 And again, both of these prices are very much on par with national averages in brick-and-mortar grocery stores.
Using a banana for scale (hehe), there is really no competition. It's cheaper up front, and you have zero membership fees to deal with. You'll see this throughout the two sites' ongoing competition.
One pound of organic 85% lean ground beef (of comparable brands) starts at $5.99 per pound on Jet, and $8.44 on Amazon. And again, this is before any additional add-on savings from Jet, and obviously not including the Prime Fresh membership.
The LaCroix test
In order to find the true value of each system, I needed to test the most annoyingly trendy grocery item available right now so the kids could get into it: LaCroix.
On Jet, 12 ice-cold cans of the debatably decent sparkling water go for a $7.16 initial price, which is pretty much on par with what you'd get in a store.
On Amazon -- it's actually cheaper, at $4.64, totally disproving my point.
BUT WAIT.
If you want to even buy that LaCroix... or almost any other type of LaCroix, on Amazon -- you need to opt-into the the $299 Fresh membership fee.
And if that doesn't steer you towards Jet, perhaps nothing ever will.
Sign up here for our daily Thrillist email, and get your fix of the best in food/drink/fun.
Wil Fulton is a staff writer for Thrillist. He actually blames Gwyneth Paltrow for most of the world's problems. Follow him @wilfulton.