Yolanda Gampp Is YouTube's Queen of Cakes
In May of 2016, Disney sponsored a pop-up exhibit on Toronto's trendy Queen West Street to celebrate the launch of its latest Tim Burton-inspired fever dream, Alice Through the Looking Glass. There were trick mirrors that superimposed Mad Hatter visages onto onlookers' reflections, and an Urban Decay showcase shilling the kaleidoscopic palettes and lipsticks from their limited edition movie tie-in collection. The name of the event itself was a hashtag, #AliceOnQueen, encouraging fans to share their fantastical experience.
The centerpiece of this trippy product placement was an elaborate tea party stocked with arrays of baked goods. Among them stood a towering, realistic Mad Hatter's hat, an eye-catching display that was much taller than anything else on the table. Once everyone was finished lurching over each other to get in their requisite Instagram shots, a chef's knife was brought out and sliced straight into the hat. The Mad Hatter's headpiece was revealed to be a six-tier chocolate cake made by Yolanda Gampp, whose burgeoning online DIY empire, How to Cake It, was co-hosting the event with Disney.
How to Cake It was already 15 months old at the time of the Alice party, and the accompanying YouTube channel had long passed a million subscribers. This would be their first major event; Gampp had spent the last year and a half mostly alone in her kitchen meticulously at work, surrounded by a small staff of camera crew and producers documenting her as she decorated cakes until they resembled other objects, such as an incredibly realistic watermelon (its pink velvet interior spiked with chocolate chips for seeds) or a brain oozing with raspberry jam to celebrate The Walking Dead premiere. Though viewers would occasionally approach her while she was out in public, nothing could prepare Gampp for this. When she arrived at the Looking Glass event, fans had lined up around the block to meet her.
"I was like, 'Why are these people here?'" she tells me. "I just couldn't understand it. I walk down Queen Street all the time." She recognized people she went to high school with in line with their children. It would take her a second to realize that people were there for her event, and another moment longer still to realize they were there for her specifically. A young girl, seeing Gampp across the parking lot, barreled out of the line and ran toward her, jumping into Gampp's arms.
"I was there for seven hours," she says of the event, grinning. "And I think I took a bathroom break once. I didn't eat a thing. It was just constant picture-taking, answering questions, hugging people." The event may have been about Alice, but it was Gampp who was the star.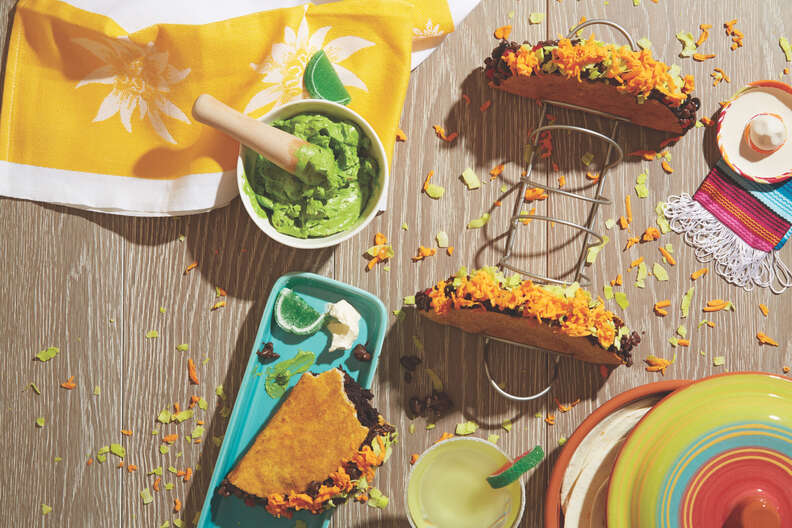 As of writing, How to Cake It has 3,352,952 subscribers on its YouTube channel. (In the time it has taken me to finish this sentence, that number has jumped by 20 people. By the time this story is published, it will have grown by another 3,000.) Gampp is both the face and the creative force behind the brand. She has two decades of cake-decorating experience behind her, and the person who figures out the mechanics and details of how turn a novelty cake idea — "What about a fidget spinner cake?" — into reality. Videos breaking down each elaborate cake into a step-by-step process are posted every Tuesday, each racking up hundreds of thousands, if not millions, of views. Her watermelon cake video is the channel's most-watched at 11 million; the second-place jumbo cheeseburger and fries clocks in at 7 million views.
When I arrive at Gampp's studio in Toronto on a Monday afternoon, I'm not immediately sure I'm at the right place. There is no answer when I knock at the door, and the outside looks like any number of the buildings on the street. (She has asked me to not be specific when describing where her kitchen is located, as she has had to deal with excited fans trying to follow her home before. She is, understandably, insistent on her boundaries.) But soon I'm hit with the unmistakable scent of vanilla cake wafting through the door. I knock again, louder this time. Gampp answers wearing an old T-shirt, black slacks, and slip-on shoes, with white hair clamps holding her mass of curls out of her face. "I'm sorry," she says, ushering me in with a kitchen timer in her hand. "I was baking."
We're meeting a week before the launch of the How to Cake It cookbook, and the only reason Gampp has been able to see us is because she's had a short break in the production cycle. The cake she's working on today is for a family member's birthday. It takes her several days to make a cake from start to finish, and her team will usually accrue 40 hours of footage for every 10-to-15 minute long YouTube video. They maintained this schedule while working on the book, which occupied their weekends. "For almost a year, I didn't have a day off," she tells me.
If it sounds like she's complaining, her face doesn't show it. Gampp is easy-natured, friendly and quick to laugh, who adores the detail-oriented aspects of her job; it was her choice to hand-roll 200 tiny sesame seeds when making a bagel cake. During our interview, she excuses herself multiple times as her timer goes off to rotate the cakes in her oven.
Gampp is as much an artist as she is a baker, and her pristine, pastel dream world of a space reflects this fact. There is the industrial-sized oven and fridge, giant bins filled with sugar and flour, stacks of sprinkles and other decorations artfully organized on each shelf. There are knickknacks sitting between baking pans and mixing bowls: a small unicorn, a novelty oversized whisk. The fuchsia walls are home to framed posters that say "Cake It to the Limit" or "Here for the Cake." Fans can purchase T-shirts and aprons emblazoned with those and similar sayings on her web store that only sells How to Cake It-approved products, which regularly sell out.
Gampp changes into one of her How to Cake It tees as the kitchen is rearranged to make room for our photographer's camera equipment and giant light reflector to take portraits of her in her element. She's used to being photographed; her sunny smile appears throughout her book ("I laugh at how many pictures were taken at 2am," she says). She asks the photographer if he wants Sir Squeeze a Lot in any of the pictures. Sir Squeeze, which was named by her commenters, is a plastic squeeze bottle that Gampp uses to rain simple syrup over her cakes, a trick she uses to prevent them from drying out during the long decorating process (and which can be yours for $19.99, unicorn case optional). The photographer starts taking pictures, suggesting various poses. "Let's try one where you look serious," he says, and Gampp tries to stare directly in the camera, looking like the boss that she is, before breaking out into a giggle half a second later.
Yolanda Gampp was born July 21, 1977, to a Swiss-German father and a Grenadian mother. Her father was a baker by trade but not profession. "He was European," she says, when I ask her to explain this. "It was a matter of, if you were a certain age, you had to pick a certain trade, and his was baking." By the time Gampp was born, he had moved on to other business ventures, but still frequently baked at home. Cakes were never his specialty, but he did like working with pies, fritters, and other sweet stuff.
Gampp was a creative teenager, and considered applying to art school when she was done with high school. "I'm not that good a drawer," she says, "but I love working with my hands and building things. I wouldn't call myself a sculptor, really..." she trails off, trying to find the words.
"You sculpt a lot with your cakes," I offer.
"Yes!" she says. "Yes. In terms of cakes, I would call myself a sculptor."
She eventually decided on culinary school after graduation, but quickly learned that she wasn't into the fast pace required of restaurant kitchens. "Don't get me wrong, I really enjoyed it," she says. "It taught me a lot. It taught me a lot of discipline. But I knew it wasn't for me." At the end of the program, when students were required to find an internship placement in a restaurant, she went to the dean and asked for permission to work in a bakery instead.
"They made tarts and cookies, all kinds of things," she says of the first bakery she worked at, reluctant to tell me the names of it and the school she went to, not finding them relevant to the work she does now. "When I started working there, I got to work at every single station and immediately loved cakes the most." One of her jobs was icing cakes, occasionally piping "Happy Birthday" on top of them. Eventually, she could ice up to 120 cakes a day. But she was drawn to decorating, a skill that wasn't exactly widely recognized in the late 1990s. One day, a customer brought in a picture of a cake decorated with fondant, the smooth sugar paste that novelty cake decorators use for its easily manipulation. The bakery was able to make a buttercream version of that cake for the customer, but the fondant had piqued Gampp's curiosity.
Gampp started to make cakes on the weekend for her own clientele, mostly friends and family members, experimenting with fondant. Around 2005, she was attracting enough customers that she was able to quit her bakery day job and instead focus on her own business. She worked out of her mother's kitchen while saving up to build nicer equipment when she could. She could only fit so much in the small oven at a time; more elaborate, tiered cakes could take up an entire day of baking, and she would frequently have to ask her mother not to buy groceries so she could fit her cakes in the fridge. This was pre-Instagram and YouTube, of course, so much of Gampp's popularity was built around word of mouth.
"It took me a long time to work up a portfolio of pictures of my work to prove what I could do," she says. "Sometimes I would have a photo that I wouldn't even want to show because I thought, 'If I did that now it would be so much better than if I did it then.'" She made lots of wedding cakes, which she admits were "not her favorite." Brides tended to be too stressed out on their big day to have any fun with the cake. "I'm a particular person, but when it comes down to, 'The napkin is ivory!' or 'It's diamond, it's not pearl!' it's not that creative, and so I never found it that fulfilling." Making cakes for bar and bat mitzvahs were much more exciting. Then, Gampp would collaborate with the child and their parents to come up with a novelty cake that represented the kid's interests, usually to their delight. Today, much of Gampp's most dedicated fan base include young teens and tweens, kids that treat her like a rock star when they see her in public.
I ask Gampp if she misses her old business working with clients, and she is quick to answer. "No," she says. She acknowledges that seeing people's reactions to her cakes was the best part, but the job was frequently frustrating. "I made cakes for clients for 15 years, and nobody realizes how long they take. It's very hard to get paid what you're worth in this business." Cakes are ephemeral, indulgent luxury items that nobody really needs, eaten in an evening. "But it doesn't change the fact that most of the cakes took me four, five, six days to make," she says. "I don't miss that at --" her kitchen timer beeps. "Sorry, I have to check my oven."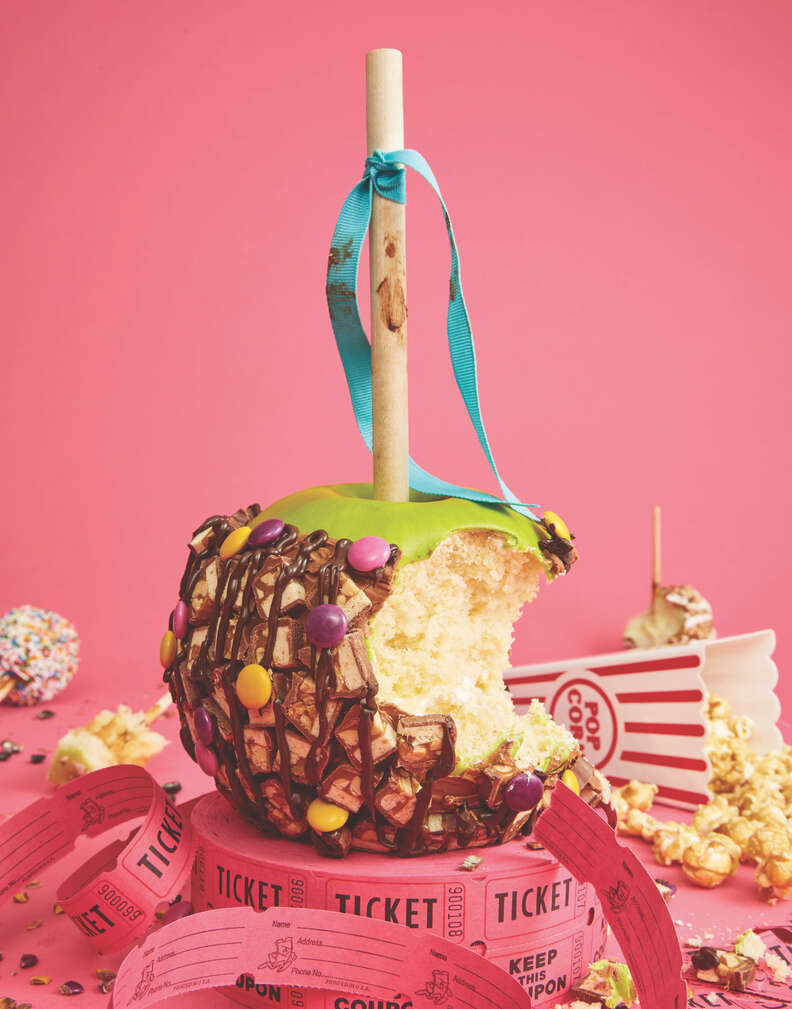 In 2011, Gampp was approached by two producers, Connie Contardi and Jocelyn Mercer, who were developing a television show with Food Network Canada called SugarStars. Billed as a "real life sitcom," it followed four dessert industry experts -- an event stylist, a shop assistant, a creative director, and a cake decorator -- as they worked with high-profile clients to create "sweet tables" for parties and events: the launch of a jewelry store featuring a diamond necklace prize baked into a cupcake, a Crime Writer's Gala for which Gampp created a realistic human heart cake. It was a light-hearted show, but it was still reality TV. Drama had to be manufactured, things had to go wrong, tensions had to be built.
"I'm grateful," Gampp says diplomatically, when I ask her about the experience of being on television. "It was not like any experience I've had before. It forced me to grow." Filming occupied an intense ten months, during which Gampp gave up most of her roster of regular clients to focus on the show. It aired for one season in the fall of 2012, and then it was cancelled. While SugarStars brought Gampp's work some attention, no new real clients actually followed. Cake decorating had become increasingly more visible since Gampp had first launched her business, and her work wasn't considered as unconventional as it once was. At the beginning of 2013, she felt like she was back at square one. "That was the first year I thought, 'Uh oh, I don't think I can do this anymore.'" It was at this time that Gampp and her husband discovered they were expecting a child.
It was a quiet year for Gampp's business, during which she decided she would focus some time on raising her son. She had kept in touch with Contardi and Mercer, the creators of SugarStars, and a genuine friendship had begun to develop between the women. In early 2014, the producers approached Gampp about developing another show, one that was less about drama and more about cakes, focusing exclusively on Gampp's ambitious work. They put together a pitch and approached different networks with their idea, but were repeatedly turned down; Gampp remembers being told she had "no personality." By late 2014, they had decided to forget about the television idea altogether and take their show to YouTube. How to Cake It launched on February 10, 2015 with a Fifty Shades of Cake recipe.
Gampp's videos are the opposite of high-stakes kitchen dramas, with the relaxing lull of an ASMR video. I often found myself putting them on before I go to sleep, soothed by Gampp's expertly smoothing of fondant edges, or the emphatic way she pronounces "chocolate." She is usually too focused on the process of making the cakes themselves to provide running narration, and so she is prompted by questions by Mercer (who can frequently be heard giggling off screen, and whose one recent on-camera appearance was marred by a unicorn onesie and creepy white mask). Gampp is reminiscent of a children's entertainer in her pink kitchen, her chipperness scored by twinkling background music and cheeky sound effects. She's unafraid to go for the corniest joke, once referring to a cake resembling a T-bone steak as "barbekewl," or go to great lengths to enhance the spectacle of the show. She brought in a snake handler in the episode where she made a boa constrictor cake to celebrate the launch of The Jungle Book (another Disney collab) and dressed as a zombie to dig into the aforementioned Walking Dead brain cake.
Every cake she makes on video, she is making for the first time; there are no test runs. When I ask if anything ever goes wrong, she admits that there was one occasion where a cake took more time than anticipated and another day had to be added to the production schedule. But has anything really bad ever happened? I ask, thinking of shows with titles like Kitchen Nightmares. Have you ever been unable to finish a cake because it was too difficult? Gampp shakes her head. "I do run into problems that are natural, I always discuss them on the show because they absolutely exist in the world of food." A comment left by Gampp on one of her own videos says, "Mistakes happen and that's all a part of learning! :smiley emoji: So, to help me feel like I'm NOT alone, share your own cake horror stories BELOW!" There were 500 replies of people sharing their own stories, and 13,392 comments on the video overall. The mistake that she was embarrassed about in the video? She accidentally gave the pencil cake she was making eight sides instead of six.
How to Cake It hit over a million subscribers in its first year. The offers started to roll in, including the one from the publisher that led to her cookbook, and interest from the very networks that had turned her down not long prior. Gampp has appeared as a guest judge on Cake Wars and Sugar Showdown. She's launched Camp Cake, a livestreaming workshop where users can pay to sign up to make a cake alongside her in real time. New products are regularly being added to the web store, and Gampp is especially excited to go to New York City on her book tour; most of her fans live in America.
But for her empire, her T-shirts, and media tie-ins, for Sir Squeeze-a-Lot and her book tour, Gampp doesn't have her sights set on world domination. Becoming a YouTube celebrity wasn't something she ever (or could have) dreamed of growing up; nobody becomes a professional cake decorator for the glamour of it all. "There was a girl I met at VidCon who was overcome," she tells me. "She said, 'I have a hard time fitting in at school, and I don't have a lot of friends, and you just made me so happy. I feel like you're my friend.' I just bawled." Her timer beeps again, and she excuses herself. It's time to check on her cakes.
Sign up here for our daily Thrillist email and subscribe here for our YouTube channel to get your fix of the best in food/drink/fun.