If grilling is an art, some chefs are Picassos. If grilling is a science, some chefs are Einsteins. But if it's both an art and a science, the chefs we've assembled here are some strange Einstein-Picasso hybrids, and they're offering up grilling tips for all your backyard cookouts this summer. They're also all judges on this season of MasterChef, which airs every Wednesday on FOX. Let's all huddle around the grill and listen to what these master chefs in their own right have to say.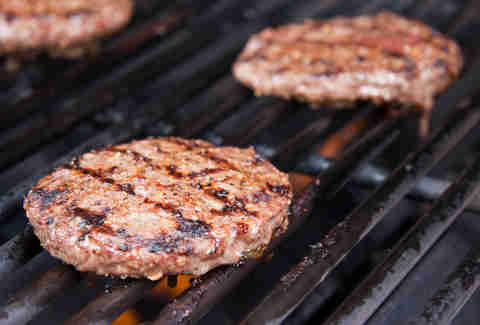 "Purchase ground meat and form your own burger patties. That way, you can control the size, shape, and how tightly the meat is packed. All of those things are really important when making a burger."
"Buy ground beef with at least 80/20 ratio of lean to fat. You need a good amount of fat in a burger. If you're going to splurge on a burger, make it worth it!"
"Don't overcook the burger. I don't think there's anything better than a burger cooked medium. It has the best balance of texture, flavor, and juiciness to me."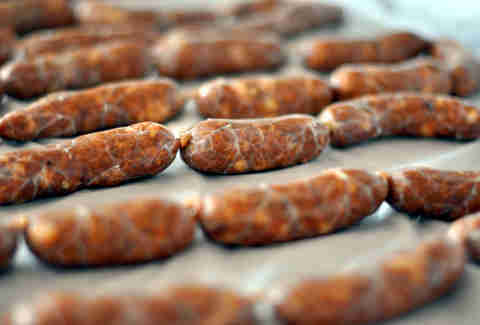 "When cooking meat, whether on the grill or in a pan, it's always best to let the meat sit out to come to room temperature before cooking. Take it out of the fridge for about an hour or so; this allows the meat to cook evenly."
"Apply oil directly to your protein instead of the grill or pan. This helps your seasoning stick, and it also helps the protein stay moist."
"I like to hand-grind ancho chiles, whole black peppercorns, coriander seeds, mustard seeds, and salt in a molcajete to use as a seasoning. When you grind the spices, it releases the flavors and the scents, as opposed to pre-ground spices which can become bland."
"I love adding a chorizo and potato hash to hot dogs. Add the hash to the bottom of the hot dog bun and place the hot dog on top of the hash -- this really amps up the flavor."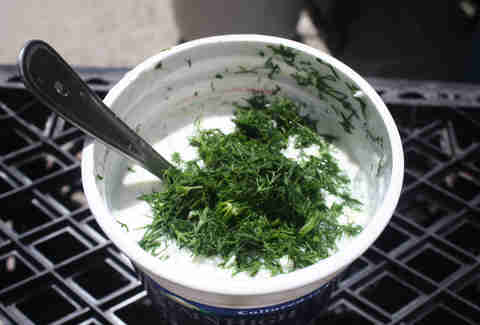 "Save a few calories by substituting your hamburger bun for a fresh wrap using iceberg lettuce or large bok choy."
"Spice up your condiments by mixing a little Greek yogurt with garlic clove, salt, pepper, chopped parsley, and dill."
"Create a leaner burger by swapping out half the meat for mushrooms."
"The most important thing about grilling is to clean your grills right after every use. Seems like a no-brainer, but many people forget. Then the grills get cold and it's hard to scrub off all the carbon. Have a good grill brush handy and clean off any buildup as soon as you take the food off the grill."
"Keep a small tub of clarified or drawn butter by your side. Baste it on everything that goes on the grill. And baste it often. Everything you make will taste sexy."
"Keep a cold six-pack of beer nearby. A thirsty chef is a bad one."
Sign up here for our daily Thrillist email, and get your fix of the best in food/drink/fun.