Recipe by Jet Tila, chef/partner, Stir Market
Here's what you need:
Shredded cheese
Loose country or spicy sausage
1 bottle BBQ sauce
1 can baked beans
1 red onion
1 tin of biscuits
Start by tossing 2tbsp of canola oil in a skillet. Saute the onions until they're translucent. Partially hide awesome tattoo with Dodger-blue polo.
Do that for a minute-ish, then add sausage.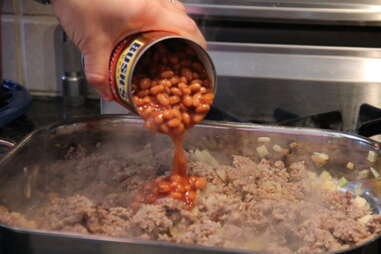 Now pour out the ENTIRE bottle of barbeque sauce.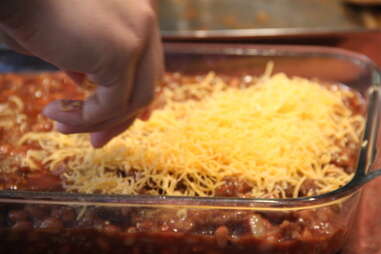 Put the whole thing into a casserole dish and put one... shload of cheese on top.
Open up a can 'o biscuits, slice 'em in half, and put them on top like so.
Throw the whole thing in the oven at 350...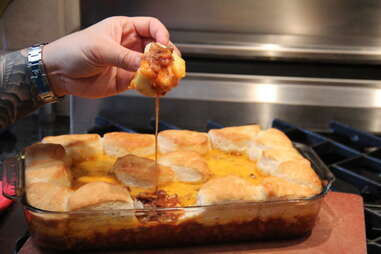 ... and then enjoy the hell out of it: just dip the biscuit in that guy, scoop it up, and chow.