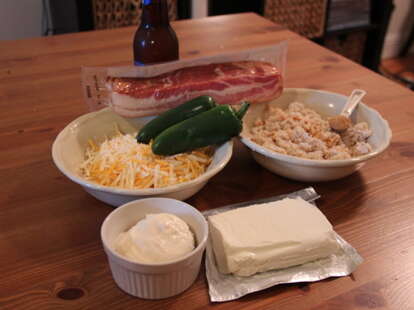 Recipe by Tim Luym, consultant chef, Attic
Here's what you need:
1/2 cup mayonnaise
8oz block cream cheese
3/4 cup shredded cheese (suggested Jack, cheddar, and Parmesan)
1tsp Old Bay seasoning
2 large roasted jalapeños
2 strips bacon (thick-cut peppered bacon preferred)
1/2lb (or more) crabmeat of choice
Beer (optional)
Realize you have to have cream cheese at room temp, so do something else to occupy yourself, like washing your old Tom Rathman jersey, which you plan on wearing to protest the Niners not making the Super Bowl. And because you wear it all the time.
Expand your knowledge with some heavy reading...
Get bored and realize you can cheat.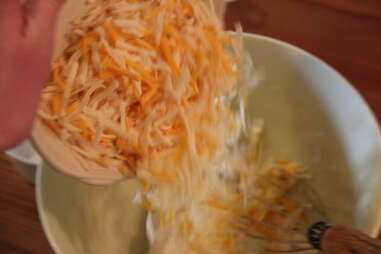 Combine the cream cheese, Old Bay, mayo, and shredded queso into one bowl. Behold, the eighth wonder of the world: the cheese waterfall.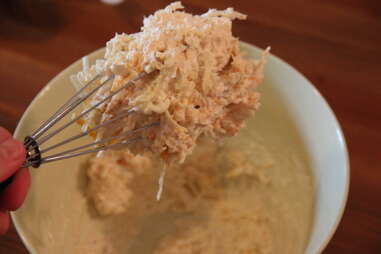 Realize maybe a whisk was the wrong kitchen tool to use. Try a spatula?
Cut the jalapeños in half and remove the seeds, if you're a pansy... like us.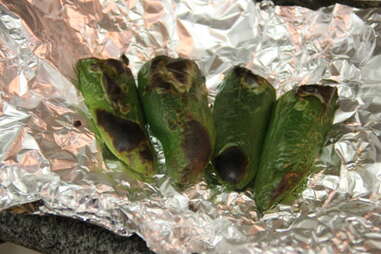 Place jalapeños on foil and broil them for 4-5 minutes until lightly charred.
Even though the recipe only calls for two slices, cook them all, because bacon.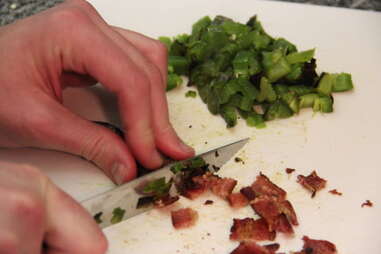 Chop the bacon and jalapeños then fold them and the crabmeat into the cheese mixture (what's "fold" mean? It's just fancy for "stir.").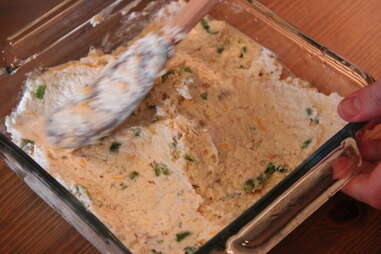 Place the gooey deliciousness in a baking dish and put it in the oven at 350 degrees for 8-10 minutes or until hot and bubbly.
Serve immediately with chips or sourdough (or some other lesser, not-San Franciscan bread, if you must).