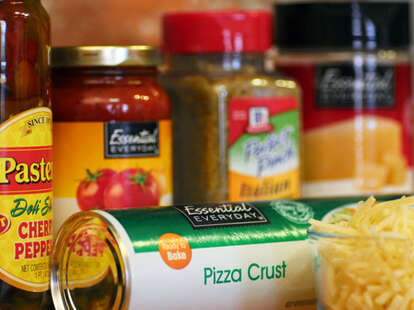 Recipe by Philip Frattaroli, owner, Ducali Pizzeria & Bar
Here's what you need:
Pizza dough
Pizza sauce
Shredded mozzarella
Cherry peppers
Salami
Italian spice mix
Some grated Romano cheese
Follow the humble words of sage rapper Ludacris and roll out... the pizza dough.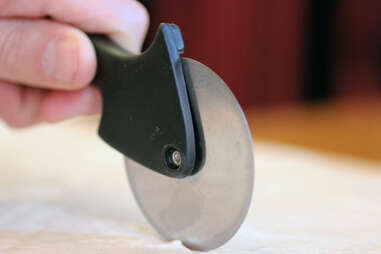 Now thin said dough with a rolling pin and/or baseball bat before cutting it into smaller strips and chip-size pieces.
Lightly grease a baking sheet with butter, oil, Vinnie Delpino, or whatever else you've got before laying the strips out.
Ok, so this is more like pouring, but you're going to want to drizzle the olive oil atop the dough.
Now generously apply the Italian spice mix (basil, oregano, rosemary, and garlic if you're working from your own spice rack), Romano cheese, and roasted red pepper flakes.
Now slide it in, and after giggling childishly about how you just got it hot and slid it in, bake for 5 minutes or until golden brown.
After removing cooked chips from the oven, apply a healthy dose of mozzarella cheese. Then an unhealthy dose of mozzarella cheese.
Follow it up with ripped up pieces of salami.
Science proves that bonus ingredients, like pepperoni, can make people slightly more inclined to want to make out with you.
Don't forget the cherry peppers. You were going to forget them, weren't you? WEREN'T YOU?!?!
Now back in the oven for 5 minutes or until the cheese is "melted and bubbling."
While you're waiting, fire up that paused game of Kid Icarus, or better yet, pour some pizza sauce into a bowl and sprinkle with Romano cheese.
Admire the delicious melted goodness as you pile the chips high into a serving bowl. It's game time.