Even its mad creator can admit that sweet potatoes and s'mores aren't the most natural combo. But peanut butter, Nutella, banana, and s'mores? That's the best marshmallow-covered foursome since the Ghostbusters.
In a stunning feat of reverse engineering, Half Baked Harvest actually made inside out peanut butter Nutella banana s'mores. The result is a gooey skewer that's even prettier than a regular s'more. But how the hell did she do it? Let's break it down: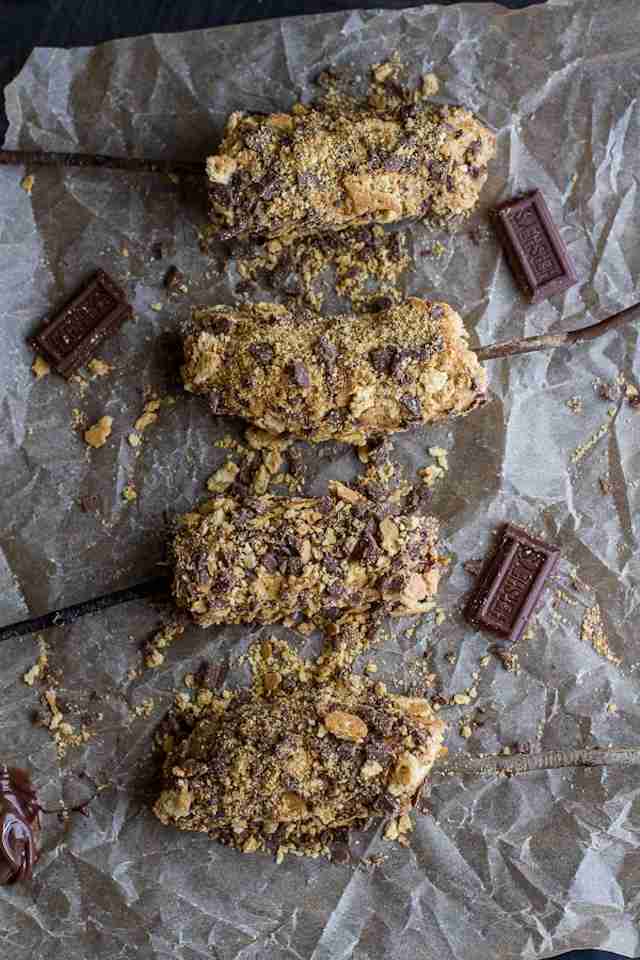 First, those graham crackers and chocolate bits you usually stack on your toasted 'mallow? Throw them on the ground... or just crush them up on your counter. Next, put some halved bananas on sticks, spread some peanut butter and Nutella on each one, and roll the skewers in the pulverized chocolate grahams.
Those bananas get coated in a custom marshmallow frosting, then, for the final touch, torched over an open flame. If you happen to have an artful pail of chocolate chips, consider displaying the s'mores there. If not, your greedy fist is the next best thing.
Kristin Hunt is a food/drink staff writer for Thrillist, and keeps a bucket of chocolate chips around her apartment for just such occasions. Follow her at @kristin_hunt.