Regardless of what your reclusive uncle tells you at Thanksgiving, the US has always been a country that welcomes immigrants, especially if they come bearing grilled meats. Plenty of domestic chains might someday dominate the country, but there's also a slew of international chains with ambitious plans to invade our fair country with everything from ramen to tuna pies. Here are nine international chains that are already planting flags on American soil, and could someday replace a burger joint on a corner near you.
Recommended Video
Here's Why Wendy's Is The Only Fast-Food That Serves Baked Potatoes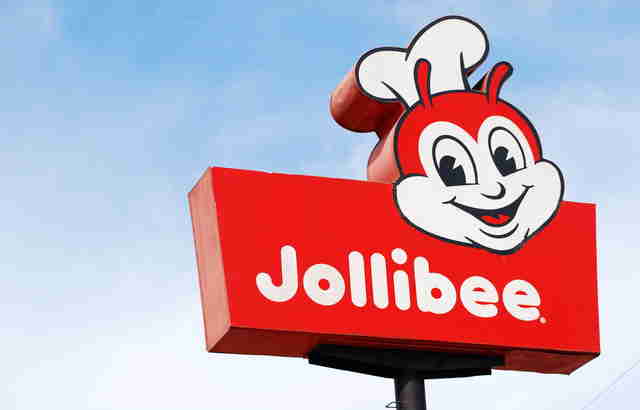 Origin: The Philippines
International locations: 750+ worldwide
US locations: 32
What it is: Jollibee is one of the the most unusual fast-food chains in the country, not just thanks to the dancing insect mascot or humble origins as an ice cream shop, but because it's serving five fast-food chains' worth of items, ranging from steak to fried chicken to tuna pies.
Why it might blow up: Jollibee's already developed a cult following at its 30+ American locations, and our country's hunger for Asian fusion, combined with a love of wacky marketing, means that Jollibee's signature style of bizarro fast food has a good shot at catching on.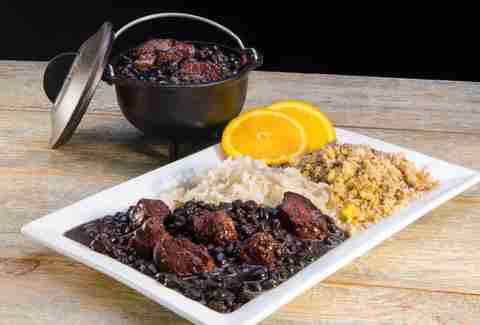 Origin: Brazil
International locations: 350+ in Brazil
US locations: Eight
What it is: Giraffas would like to check your fast-casual grills and see them enormous platters of traditional staples like feijoada and pão de queijo. And while Brazilian food isn't yet the powerhouse it could be in the US, a quick-and-easy version of the cuisine could help turn on the masses.
Why it might blow up: Brazilian cuisine is heavy on grilled proteins, which fits well with American tastes, as proven by the success of steakhouse chain Fogo de Chão, which has thankfully been serving up meats by the gigantic spike-ful at higher-end locations throughout the country. Giraffas has an edge on Fogo, thanks to the fast-casual price point, and although it's only just broken into the US market in Florida, expect to see the company expand westward soon. And expect your waistline to also expand.
Origin: Canada
International locations: 4,500+ worldwide
US locations: 860+
What it is: Canadians eat more donuts per capita than anyone in the world thanks largely to Tim Hortons, a chain founded by a former hockey legend. The coffee and bake-shop dynasty is huge in Canada, where it actually sells more coffee than Starbucks does in America.
Why it might blow up: Hortons has been trying to break the US market for years and has taken an impressive amount of territory in the Northeast, but it's been fought tooth and nail by chains like Dunkin'. There are still large chunks of the country that don't know the joys of Canadian coffee (or hockey, for that matter). An acquisition by Burger King in 2014 is a sign that Tim will soon be coming to a mug near you. Fingers crossed, eh?
Origin: Guatemala
International locations: 350+ worldwide
US locations: 62
What it is: Founded in 1971, PC is the world's largest Latin American chicken chain, grilling and frying up powerfully spiced, hormone-free fowl, alongside traditional sides like plantains and yucca, in over 10 countries, including this one, where fried chicken has a permanent place on the table.
Why it might blow up: Chicken is the way to Americans' hearts, and all the better if it burns a bit on the way down. Proof of concept: it's already expanded into nearly 15 states. Your move, Popeyes...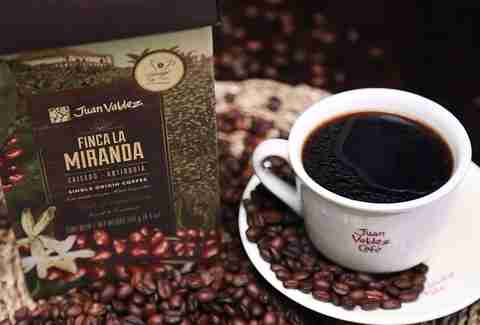 Origin: Colombia
International locations: 300+ worldwide
US locations: Three
What it is: The character of Juan Valdez -- enterprising coffee farmer alongside his trusty burro -- is to Colombia what Ronald McDonald is to America. He's been an icon and a symbol of the Colombian Coffee Growers Federation since the '60s, but the chain bearing his name didn't take off until 2002, when it launched inside and outside Colombia to spread the gospel of Fair Trade, 100% Colombian brews.
Why it might blow up: Colombia is synonymous with coffee, and Valdez is already a global icon. The demand for higher-quality coffee among consumers isn't slowing anytime soon, and an authentic international brand has appeal to latte guzzlers who'd scoff at larger American chains. It's currently testing the caffeinated waters with locations in Miami, New York City, and DC, with more expansion plans brewing.
Origin: The UK
International locations: 80+ worldwide
US locations: Five
What it is: Yo! Sushi's first store in London is worlds away from the fish markets of Japan, but the ambitious team of Brits mastered the art of automated sushi using a conveyor-belt system that functions like a dim sum cart, letting diners' eyes do the ordering.
Why it might blow up: Surprisingly no sushi chains have cracked the American market yet, and the emphasis on tech helps temper some of the foreign association that turns off many diners. Yo! has already set up shop in New York and Florida, and has aggressive plans for the rest of the country. Your new sushi robot overlords are here, and they're fantastic.
Origin: Canada
International locations: 61 in Canada
US locations: Five
What it is: Aside from maple leaves, back bacon, and Mounties, there's nothing more Canadian than a plate of fries smothered in gravy and cheese curds. Smoke's has perfected the dish using hand-cut fries and Quebec cheese, offered in an extended menu of over 30 variations.
Why it might blow up: Americans seem to have a strange fascination with poutine, and the curiosity is popping up on pub menus around the country, so it follows that there's room for a chain. Also, the president loves it. It's popping off in Michigan now (where they can see Canada from the shores of Huron!), with expansion plans to keep growing.
Origin: The Netherlands
International locations: Five in the Netherlands, with outposts in Paris, São Paulo, and Barcelona
US locations: Nine
What it is: Vegetarians aren't stereotypically associated with strength, but Maoz looks to change that. The name literally translates to "strength" or "courage," both of which are necessary to take a vegetarian falafel-slinging chain international. 
Why it might blow up: Falafel has a foothold in the hearts and stomachs of Americans, but there hasn't yet been a national empire to capitalize on the demand. Furthermore, vegetarianism is growing, and herbivores need fast-casual options too. So far eight American cities agree, many more will soon.
Origin: Japan
International locations: 12 in Japan, with outposts in 10 other countries
US locations: Two (plus a pair of fast-casual Kuro-Obi versions)
What it is: Most slurp-happy Americans know Ippudo as one of the 33 best ramen shops in the country, but even nerdy noodle-heads might not be aware of its status as an international chain. The tonkotsu broth is part of what jumpstarted the whole NYC ramen craze of the mid-'00s and inspired countless other ramen-yas across the country.
Why it might blow up: Despite the ubiquity of ramen shops these days, Ippudo is still top of its class. That ability to set the bar, along with a long-rumored desire to expand throughout the country, makes it a prime candidate for national dominance. Plus, it's already splintered into a fast-casual concept, Kuro-Obi. And while a couple locations might seem like a drop in the bowl, Ippudo is actually ahead of the curve as other ramen concepts start testing the waters. Which is to say, the gospel of ramen is spreading, so get ready to see it everywhere.
Sign up here for our daily Thrillist email, and get your fix of the best in food/drink/fun.
Dan Gentile is a staff writer at Thrillist. He can't wait to eat sushi off of a conveyor belt. Follow him to robot nigiri at @Dannosphere.