Lorna Waters, 90, walks herself to her swim aerobics class at the Drayson Center in Loma Linda, CA.

| Photo: Joe Philipson; Animation: Jason Hoffman/Thrillist
Lorna Waters, 90, walks herself to her swim aerobics class at the Drayson Center in Loma Linda, CA.

| Photo: Joe Philipson; Animation: Jason Hoffman/Thrillist
How a Meatless Town in California Made Turning 100 No Big Deal
With Meatless Week, Thrillist is taking a break from its meaty tendencies to indulge in all things vegetarian and vegan. We'll prod the philosophical quandaries of our dietary choices, ask for a reassessment of what it means to live meat-free, and much more -- all without a single salad in sight.
Pastor Bill Elder turned 101 years old this month and is finally starting to take it easy -- though it wasn't exactly by choice. The centenarian recently broke his right hip and opted out of having surgery because the complications due to his age would have been too great. It has slowed him down, but only slightly. "You lose a lot of your freedoms," he says. But for Elder, the Lord's work never stops. Last year, a couple days after his hip went out, he gave a rousing sermon at his local church.
"I'm going to spend the few minutes I have talking about eternity," he said to a full congregation. "I'm going to show you how 100 years isn't really so insignificant." Afterward, he celebrated his 101st birthday with family and friends.
Elder was born on a farm in Salina, Kansas and had his education cut short because of the Great Depression. He became a minister and as the world underwent monumental shifts -- WWII, the civil rights movement, the Beatles breaking up -- Elder moved around the country wherever he was needed to continue his spiritual work. He tried to retire in the 1980s, but he wrote two books instead. At 97, he published God Is Exceedingly Great, a response to Christopher Hitchens' controversial book, God Is Not Great.
For the last few years, Elder has lived with his wife of 74 years, Mary, at Linda Valley Villa, a 98-unit assisted living facility for seniors. The average age of the residents of the complex is 87 -- a full eight years past the average life expectancy in the United States. However extraordinary it sounds, Elder's age or appetite for life isn't exactly a unique occurrence around here, where people outlive each other instead of retiring. It's not uncommon for residents to celebrate their 106th birthdays or still work jobs well into their 90s.
That's because he lives in Loma Linda, California, a city where food and faith have worked hand in hand in cracking the code to a long life. Nestled among rugged hills in San Bernardino County, 59 miles east of Los Angeles, is Loma Linda, home to one of the highest concentrations of Seventh-day Adventists in the world. Nearly half of the town's estimated population of over 24,000, identify as followers of the church. It is also America only's designated "Blue Zone," or, according to NPR, one of a handful of communities "across Europe, Latin America, Asia, and the US researchers have identified as having the highest concentrations of centenarians in the world."
The Seventh-day Adventists are known as America's "longevity all-stars" and they largely credit their long life spans to their vegetarian diets.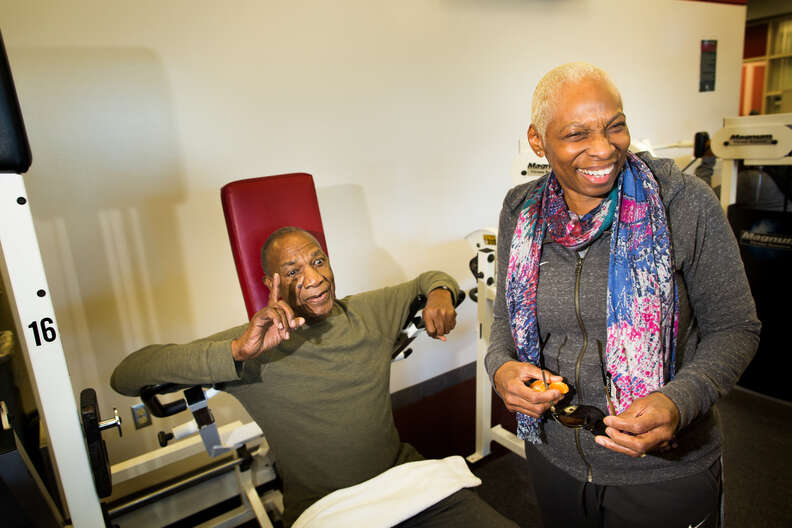 One of the fastest growing Christian denominations, Adventists count 20 million members worldwide among them. It's also one of the most diverse religions in the United States, according to a Pew research study (the Loma Linda region alone has a Spanish, Filipino, Japanese, Chinese and Thai Seventh-day Adventists churches). What they choose to eat and how is deeply rooted in their religion. The Adventist philosophy -- "honoring God with the body" -- connects health to faith, instead of treating it as a separate entity that functions outside of it.
"We are the temple of God and we should not put anything in that temple that's going to hurt us," says Loma Linda resident Sophia Poulos, 92, who lives with her husband Nick, 93, at Valley Villa and has been a vegetarian since she was baptized as an Adventist when she was 12 years old.
America's overall life expectancy has recently declined thanks to a rising number of fatalities from heart disease, stroke and drug overdoses according to the National Center for Health Statistics, but Adventists continue to live it up. Studies conducted since 1960 have found Adventist men and women live longer than their non-Adventist counterparts and that their vegetarian diets and health conscious philosophy contribute to significantly reduced rates when it comes to heart disease and cancer, the two biggest killers of Americans.
While often seen as a sect that exists outside of mainstream Christianity, Adventists have played a huge role in shaping the mainstream food culture of America as pioneers in alternative meat industry. They're also the entire reason why American breakfasts are synonymous with cereal -- the Kellogg brothers, who were Adventist, invented corn flakes.
The community has also had a huge role in shaping the food culture of Loma Linda. In 2011, McDonald's tried to open a franchise, the Adventists protested forcing the chain to put its plans on hold. It inspired the owner of the local Wienerschnitzel franchise to put a veggie dog on the menu, making it what might have been the only fast-food hot dog in America.
Eventually, the golden arches managed to set up shop in Loma Linda in 2013 (not everyone can resist the allure of a Big Mac). It's also not the only fast-food chain in the city -- Del Taco, KFC, and Carl's Jr. all have a presence there. But it's really a town where restaurants like Vegan Fresh and Happy Family Vegetarian, which is located just out the city's limits, thrive. Many of Loma Linda's restaurants offer a number of vegetarian-friendly options: a local cafe called Tess' Place even has "vegetarian Wham" paninis, a meat substitute made by Worthington Foods, an Adventist-owned manufacturer of alternative meat products.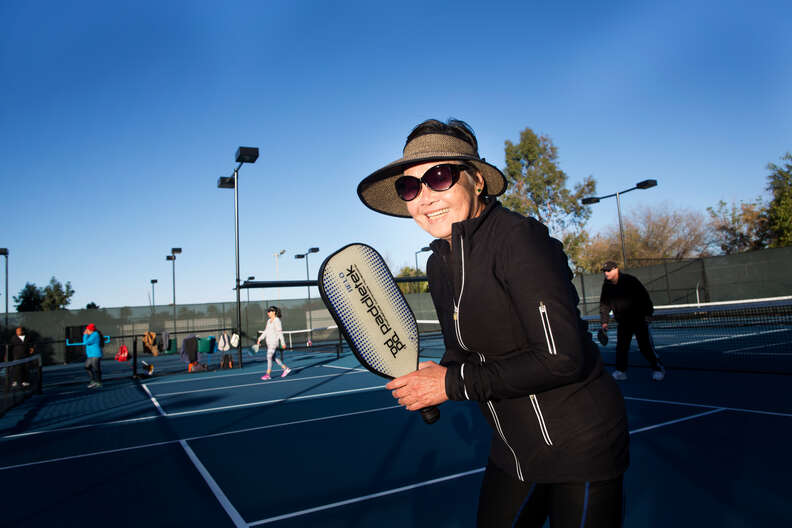 The origins of this unique gastronomic gospel can be traced back to Ellen G. White, the original medical evangelist and prophetess for Adventists whose writing became the foundation on which the Seventh-day Adventist theology developed.
Her advice on diet and were compiled in a book called Counsels on Diet and Food in 1938. "It was contrary to His plan to have the life of any creature taken," she wrote. "There was to be no death in Eden. The fruit of trees in the garden, was the food man's wants required."
But White and the Adventists didn't just preach about the value of wellness, they put it into action, connecting their faith with the city of Loma Linda over 100 years ago.
Spanish for "Beautiful Hill," Loma Linda was once part of a Native American village appropriately named "plenty to eat" in the local language before it became known as Mound City and attempted to bill itself as a tourist destination with the opening of the Mound City hotel which did little to attract visitors. In the 1890s, a group of Los Angeles physicians purchased it, reopening it as a health resort which they called Loma Linda. By 1904, that resort had also failed, but one year later, the Seventh-day Adventist purchased it and made it into a sanitarium and nursing school. A school of medicine opened in 1909.
White was instrumental in these developments. "When I saw Loma Linda, I said, 'Thank the Lord. This is the very place we have been hoping to find," she wrote in letters. "The character of the buildings, the terraced hill covered by graceful pepper trees, the profession of flowers and shrubs and tall shade trees, the orchard fields -- all combine to make this place meet fully the descriptions that I have given in the past of the place presented to me as the most perfect for sanitarium work. Everything at Loma Linda is fresh and wholesome and attractive."
By the time explorer and writer Dan Buettner came across Loma Linda, the city had already established a reputation for longevity thanks to a series of studies on Adventist health conducted at Loma Linda University.
The studies found several factors, like that Adventists didn't smoke, that they followed a vegetarian diet, that they ate small quantities of nuts. and got good physical exercise on a regular basis, as reasons why their lives pushed the boundaries of mortality.
"All the common diseases that finally kill people were being put off by four to seven years," says Dr. Gary Fraser, a professor of cardiology at Loma Linda University's school of medicine and principle investigator of a current study examining Adventist health with 100,000 participants.
"Adventists finally succumb to all of the same problems as anyone else, and what their way of life does is put it off by several years."
In 2005, Buettner wrote about these findings in a cover story for National Geographic called "Secrets of Long Life," which catapulted Loma Linda and the Seventh-day Adventist way of life to international fame. Working with scientists Gianni Pes and Michel Poulain, the team who coined the term "Blue Zone" after drawing a blue circle on a map around Sardinia's Nuoro province after noticing it was the region with the highest amount of male centenarians, the trio identified the Greek island of Ikaria, Costa Rica's Nicoya Peninsula, Okinawa in Japan, and Loma Linda as other "Blue Zones" in the world.
It has been over a decade since Loma Linda received its Blue Zone designation, but the Adventist Health Studies, which began in 1960 at Loma Linda University are still ongoing, attempting to further investigate how the unique dietary habits of the Adventist community contribute to decreased risk of chronic disease.
"We haven't really dug as far as we'd like to in trying to understand what's going on biological in the body," says Fraser, who is leading the current study. "Presumably not all fruits and vegetables are good and not every meat is bad -- we're focusing on looking at individual foods and food groups."
Loma Linda University's kitchen is also digging deeper. A 25-year food industry veteran and Seventh-day Adventist chef Cory Gheen is at work experimenting with meat alternatives creating menus for a new generation of vegetarians. He hosts an online series called Live It (In the Kitchen) where he walks viewers through recipes for dishes like pearled barley and pea risotto, lychee coconut ice-cream, and bean burgers and has collaborated with the Riverside Convention Center (which sees 250,000 guests a year pass through its doors) to featuring things like quinoa chickpea cakes and other unique items for vegetarian meals.
One of the most popular items he's concocted is a meatball made with walnut instead of ground beef, a dish just close enough to mimicking the real thing that's featured on the University hospital's menu.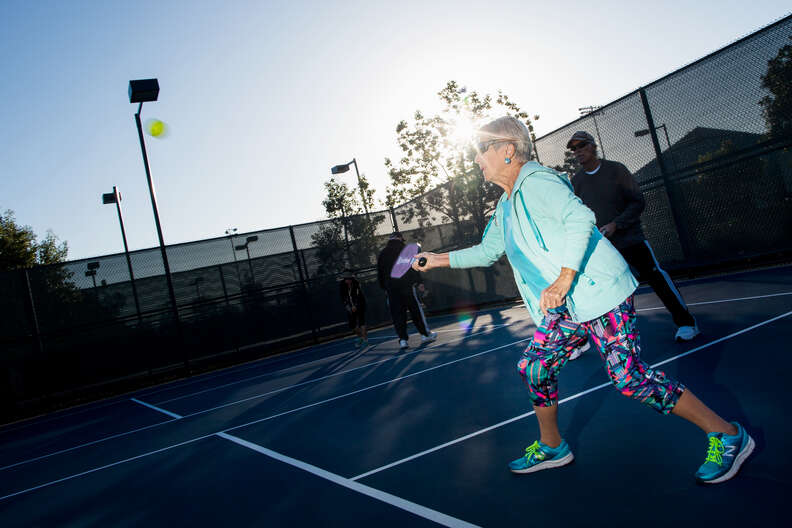 But it isn't just their diets that help Adventists outlive the rest of the country. "Right now, the focus is on eating and vegetarianism, but the Adventist idea of health goes way beyond that," Gheen says. "We don't smoke, we don't drink, we take time off once a week -- a sabbath -- where people are encouraged not to work, we drink clean water and get plenty of exercise; there are so many different components that go into the full idea of what health really is."
Ester van den Hoven is a testament to that well-roundedness. The 93-year-old exercises three times a week for 60 minutes or more at Loma Linda University's Drayson Center, which offers a variety of wellness classes for seniors. She eats a salad every day and had a few words of advice to dispense before she sat down for her vegetarian lunch at Valley Villa.
"Be optimistic, be outgoing, try to live a stressless life and laugh easily," she says. "Oh, and stay away from the sugar."
Sign up here for our daily Thrillist email and subscribe here for our YouTube channel to get your fix of the best in food/drink/fun.
Liana Aghajanian is an Armenian-American journalist from Iran currently based in Detroit. Her work often covers the intersection of immigration, identity, and diaspora in national and international publications. She once drank fermented camel milk in Mongolia and was totally OK with it. Follow her on Twitter or Instagram.