Ryan Gosling and Macaulay Culkin are setting the Internet on fire over pizza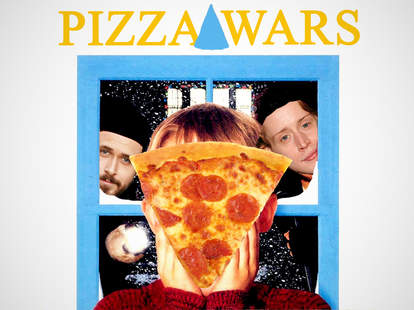 Pizza Underground is a Velvet Underground cover band. About pizza. There are five slices in this bubbly, cheesy, sonic pie, and one of them is Macaulay Culkin.
As you've probably guessed, their catalog consists of Lou Reed/John Cale classics with lyrics that've been reworked to include more pizza. Like your first bite of a dollar slice, it's not bad. Like every subsequent bite of that dollar slice, it's difficult to get through it all.
Macaulay's pizza masterpiece
The band has a knack for meme-ing its most famous member, having already scored a viral hit back in December 2013 with this short film, which features the artist formerly known as Kevin McCallister eating a slice. Warning: it's uncomfortably quiet (and bears striking resemblance to this video of Warhol eating a Whopper back in the day).
Tweet while the oven is hot
So when they sensed attention, they knew what to do. With the Gosling tweet racking up a big response, these Neapolitan masterminds dropped their deepest dish: a photo of Culkin wearing a shirt covered with a photo of Ry-Guy wearing that shirt covered with a photo of a young Culkin.
But what about the pizza?
After a flurry of Photoshopped copy-cat pictures (like this one of Gosling wearing a shirt with the photo of Culkin wearing the shirt with the... well, you get it), the tweets settled for the most part. Then, Pizza Underground stuck its wooden paddle into the fire and pulled out its piping-hot prize:

A link to an Esty shop selling a Pizza Underground shirt!
So this was all just a stunt to sell band merch?
Maybe. Probably? Who knows. I reached out to the band for comment. Even if it was, though, don't be mad! The shirt that's actually for sale on Etsy is pretty damn saucy, despite being covered in neither Culkin nor Gosling's visage.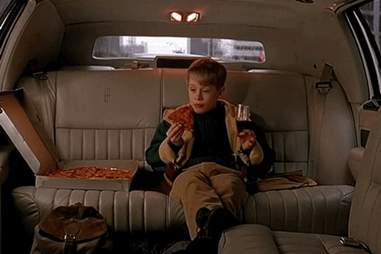 Plus, it's only $25. Keep the change, you filthy animal.
Dave Infante is a senior writer for Thrillist, and wants all of these T-shirts. Follow him on Twitter at @dinfontay.