In case you were busy translating pick-up lines into Elvish to impress girls at Comic-Con and missed it, there's a new Hobbit movie coming our way next month. And some chain restaurants are already very excited about it. Following up on last year's The Hobbit: An Unexpected Journey-inspired menu, Denny's is offering a whole slew of foods (and drinks!) in honor of its upcoming sequel, The Hobbit: The Desolation of Smaug.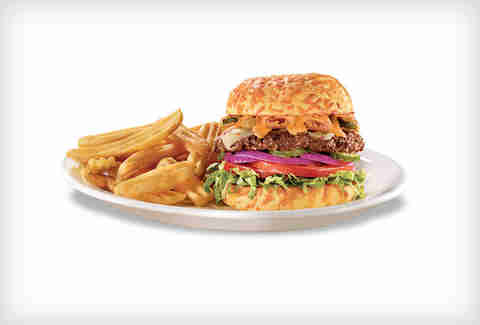 That titular dragon (voiced by Bandicoot Cumberslurch) doing all the desolating gets his own Smaug's Fire Burger. The special features a patty seasoned with Denny's 7-pepper blend, "X-sauce", jalapeno bottle caps, lettuce, tomato, red onions, pickles, and pepperjack cheese, all sandwiched between a cheddar bun.
Meanwhile, Bilbo's Breakfast Feast'll get you a slice of honey cake French toast drizzled with MORE honey, two scrambled eggs with cheddar cheese, spinach, mushrooms, sausage, and hash browns. Thanks, Frodo's weird uncle!
A returning champ from last year's run, Radagast's Red Velvet Pancake Puppies come with cream cheese icing for dippin', and are guaranteed to fit in the tiniest hobbit hands.
Another repeat offender, this is the Dwarves' Turkey & Dressing Dinner, also known as Lonely Thanksgiving.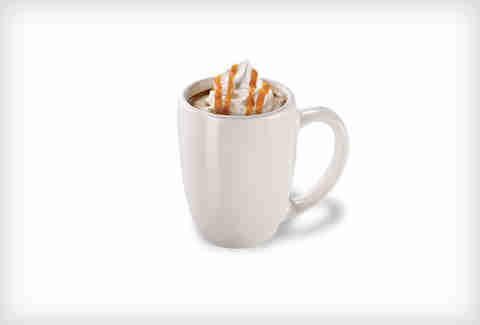 Back to the rookies, the Bowman's Brew Pumpkin Coffee is totally in season, but also totally liable to get all up in your majestic elf beard.
And finally, here's the Bard's Pumpkin Pie Milkshake, which is named after the same character as the coffee, because people got lazy.

You can also go combo-happy with the Build Your Own Hobbit Slam, which is offering new themed options like sweet potato pecan pancakes throughout this limited run. Check out everything post haste, and don't get freaked out by the guy out front in the Gollum costume. He's a regular.