Medicinal Chef Megon Dee Is Helping People Finding the Sacred in Cannabis
The edible chef, cannabis educator, advocate, and healer on using cannabis to channel something more cosmic.
Photo by Oracle Wellness Co.
When Megon Dee moved from Baltimore, MD to Portland, OR in 2016, she just wanted a fresh start. Particularly in regards to her relationship with cannabis.
Following the completion of a self-expungement of six cannabis-related charges, Dee—experienced with the plant and the culinary realm—set her sights on finding a new home in Portland's legal cannabis community. She found one quickly, and then another, going on to help establish multiple licensed kitchens for now major, franchised brands. Many of her recipes, or parts of them, can be spotted still on Oregon shelves.
By 2018, however, Dee was feeling the pull of an even higher calling. She'd gotten to know the adult use market, but the more she learned about the science of the plant and its medicinal potential, the less satisfied she felt spending her days making copy-and-paste gummies by the thousand. Dee removed herself from what she'd imagined would be her dream gig, leaving the edible manufacturing grind to start something of her own. Something much truer to what she wanted to bring to the world.
It manifested in the creation of Oracle Wellness Co., a company embodying everything that meant most to Dee: the medical potential of cannabis and hemp, combining food with cannabis in a more intentional, ceremonial way, and helping people do it for themselves on their own terms.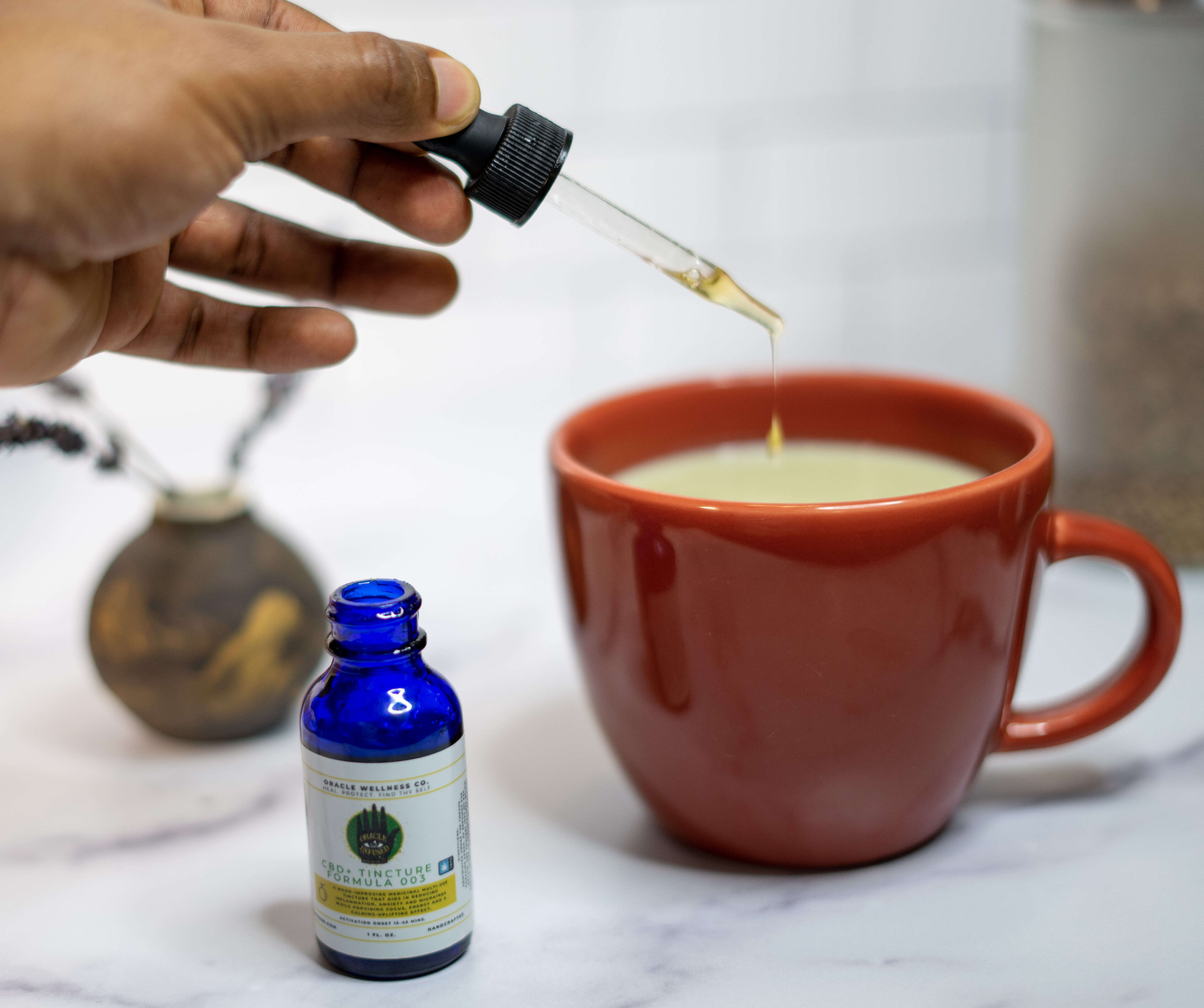 "I learned a lot by working in corporate cannabis," says Dee. "I was also exploited, discarded, and my work plagiarized. And it's not simple navigating the growth and failures of a small start-up, either. But I've found my purpose in empowering people to reclaim the human experience through food, cannabis, and cannabis as medicine. I merely tapped into my lineage of healers by healing others with cannabis."
It's true—being a healer is in Dee's blood. Her mother's mother harvested and processed tobacco in her 20s and 30s in early Maryland, and she's been raised with values of being able to take care of oneself with plant medicine. As Dee puts it, Oracle Wellness aims to "provide tools to heal, protect, and get back to yourself through plant medicine." So, yes, she makes hemp-derived tinctures and salves with strategic terpenoids and additional herbs, but her online store also carries palo santo bundles, herbal smoking blends that can also be steeped as a tea, oracle card decks (like tarot, but more free), $22 grinders, and home goods designed by Dee herself.
"In my work, I am seeking answers, a connection, an honest meaning in my purpose," says Dee. "For me, cooking with cannabis and hemp is an act of reclaiming the traditions of medicinal cooking that generations before me had already established. A sacred tradition that I imagine my ancestors practiced and mastered to care for themselves and others when sickness came about. We didn't have access to healthcare in hospitals, but we had plants."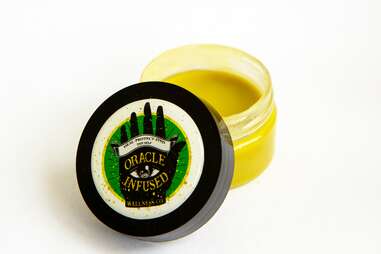 You don't have to be descended from early American agricultural figures to tune into something more sacred next time you need to heal, refresh, or just light up some self care. That plant you're holding? Or that edible in your pocket, infused with hemp oil? Dee wants to help people see the hundreds-of-years-old holistic qualities of the herb itself, and find a connection with their ancestors through it. No matter where you're descended from.
"Cannabis has literally survived through centuries of existence," points out Dee. "It is with intent that this plant, and all medicinal plants and herbs, are still here for us. My ancestors wanted me to discover this plant and its inherited birthright of power. These are our bread crumbs of survival and healing."
Lauren Yoshiko is a Portland-based writer and co-host of
Broccoli Magazine
's podcast,
Broccoli Talk
. She was among the first journalists to cover the commerce and culture of cannabis starting in 2014 and her work has since appeared in
Willamette Week
,
Forbes
,
Rolling Stone
, and
Broccoli Magazine
, among others. Follow her on Instagram at @laurenyoshiko for Portland breakfast sandwich recs, stoned nail art, and moderate cat content.