Cannabis Creative Mennlay Aggrey on Managing Self Care in a Changing World
Entrepreneur, chef, ex-pat, and author of "The Art of Weed Butter" reflects on her creative pursuits and what it's like to craft a CBD brand in the midst of a pandemic, social, and economic transformation back home.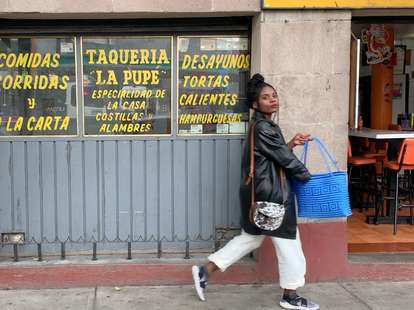 Courtesy of Leticia Cuevas
As an interdisciplinary creative, multilingual chef, and the author of The Art of Weed Butter, Mennlay Golokeh Aggrey is accustomed to multi-hyphenate identities. When she moved to Mexico City, she added American ex-pat to that list, and began a deeper journey into researching the movement of food, people, and weed from community to community; continent to continent.
In the past year, Aggrey founded Cenas Sin Fronteras, a non-profit dinner series, as well as began working on Xula, a Mexico City-based CBD brand to launch this fall. She also started co-hosting Broccoli Talk, a podcast for cannabis lovers, with me.
But the truth is, my co-host and I typically only get a few minutes to chat before we press record. So I found some quality time this past week to catch up with Aggrey on what it's like coping, creating, and drinking weed through quarantine while an equally hyphenated pandemic-social revolution-economic transformation goes down back home.
Remind me what brought you to Mexico City. How long has it been now?
After some time in Humboldt, and then the Bay, I did a stint in Brooklyn, where one harsh winter made me think, "Why the hell am I here?" Because of its proximity, greenery, history as a home for writers, and the affordability as a privileged foreigner, I now call Mexico City my home of 5 years.
What is Cenas Sin Fronteras exactly, and how did it come about?
Cenas Sin Fronteras was created out of desperation from the vile, racist, and xenophobic rhetoric coming from the current U.S. administration. When I say "created," it was more like asking friends to help me put together a benefit dinner. The volunteers -- designers, artists, writers, and restaurant owners in the community -- were what made it so successful.

In the purest sense, food has no borders. It is something shared and thus a potent way of creating community. Cenas Sin Fronteras was set to be an ongoing series of dinners and or community events that examine the invisible and visible lines that connect us. All proceeds from the previous events provided legal representation to separated migrant children via Kids in Need of Defense (KIND); helped bail folx out of migrant detention centers via Fianza Fund; and supported specifically Black undocumented people via UndocuBlack Network, who are often the most forgotten amongst all migrants communities.
How has CSF evolved since COVID hit?
In the beginning of the pandemic, I held a bilingual talk on the intersection of cannabis, foodways, and Mexico's African diaspora. We had about 50 guests who made donations and received edible recipes and suggested reading from the talk.

We have an event in the works that will hopefully be a creative digital mutiboarder event this fall. More details coming soon. In addition, I'm in the process of connecting with the American Legion here in Mexico City to pull funds and provide a free Afro-Mexican meals program. But I have to admit that the toll of being a Black woman in this world has really caught up to me and I've found myself exhausted so I'm really trying to cultivate more time and energy for charity work.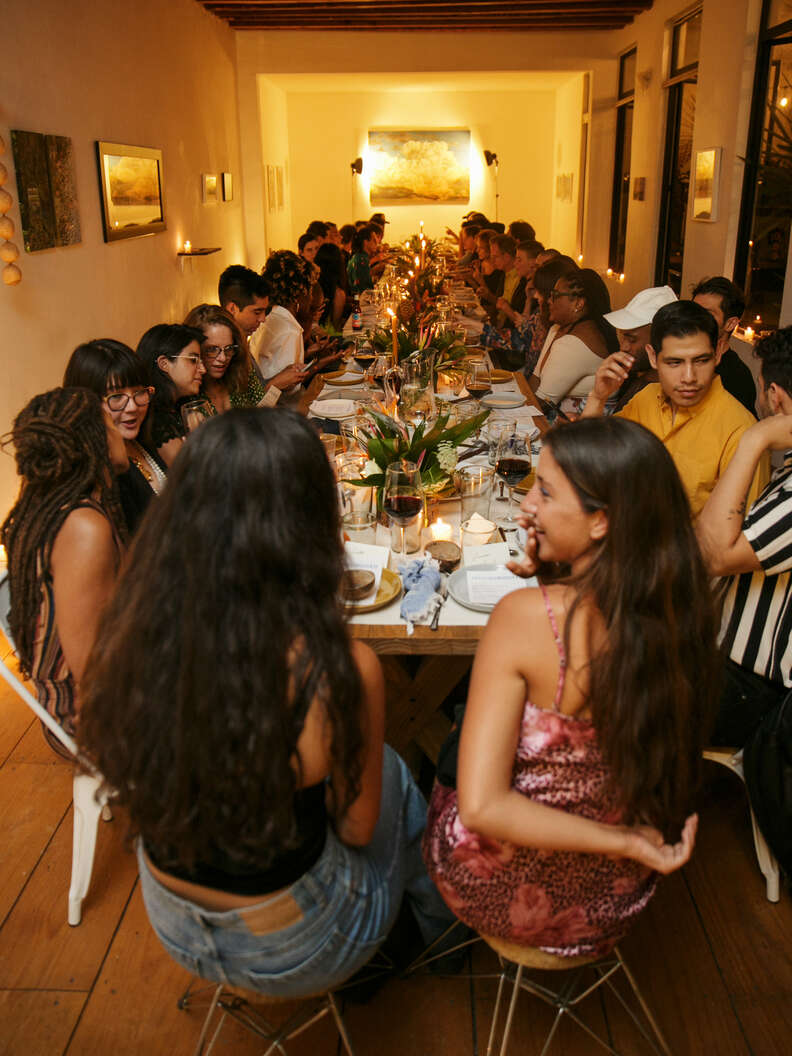 Has creativity played a role in helping you process everything going on?
If I'm going to be honest, I have not been very creative, nor have I been taking care of myself in the way that I should. *sobs.* It's deeply affecting my mental health and is something that I'm aggressively and intentionally working on. So if you're like me and haven't been putting yourself first, I strongly encourage you to stop that shit right now!
As my best self, I practice online yoga with Black to Yoga, a collective based in the Bay Area and Liberate Meditate, a meditation app for the Black, Indigenous, and People of Color community. If I can do yoga and /or meditate every other day, it keeps me from caving into sadness. It's been a heavy time for us collectively as humans, and personally, this small practice has been a lifeline.
As co-founder and creative director of Xula, have you found moments of lightness while working on a project that will help women care for themselves?
My business partner and co-founder, Karina Primelles, and I really created Xula as a direct response to the absence of women, BIPOC, and queer people in the CBD and cannabis space. We honor not only what it means to be a Mexican and Latina, but what it means to be a feminine being in the scope of the cannabis industry. We infuse our products with ancestral herbal knowledge and modern science to create products geared towards myriad experiences of womanhood—from menstrual discomfort to sleep, focus, etc.
I imagine working on a wellness brand requires most of that energy you'd use for your own self care. But I also think putting healing energy out there only compounds and does come back around.
The women Xula is meant for are the bodies often left out of the mainstream. From queer bodies to middle-aged bodies of color, and the Latinx bodies sterotypically associated with the worst of the illegal cannabis market. As a weed tia, it will give me so much joy and satisfaction to provide more access to CBD for them--instead of the young straight white folks dominating the wellness space.
What recipe can you leave us with for some quarantine self-care?
My weed-infused fire cider for respiratory support has been holding me down for the past couple months. It's a smart way to get in those cannabinoids, beneficial herbs and plants into your body without having to smoke them. And, of course, this is not meant to treat or cure any disease. If you have any questions about respiratory health, I highly recommend speaking to a health professional.
Mennlay's Special Fire Cider / Tónica Especiale
2 tbs oregano
1 lemon
2 lime
3 grams of ground cannabis
2 tsp turmeric root or powder
2 tsp cayenne powder
2 cups ginger root
2 jalapeños
4 thyme sprigs
1/2 onion
16 oz apple cider vinegar
6 garlic cloves

Instructions
Chop or blend all contents (more than I did) in a 800mL glass jar
Fill the jar with vinegar, seal and shake once a day for 30 days. Store the infusion at room temperature in a dark place — somewhere that you will see it and remember to shake it daily.

After 30 days, strain. Add honey to taste and take as a health tonic shot, dressing, or dilute as a health drink.

Optional: Add any of these herbs for flavor and extra respiratory support:
Licorice Root
Coltsfoot
Osha Root
Thyme
Oregano
Lobelia
Elecampane
Eucalyptus
Mullein
Lungwort
Chaparral
Sage
Peppermint
Plantain Leaf
¡Disfruta!
Sign up here for our daily Thrillist email and subscribe here for our YouTube channel to get your fix of the best in food/drink/fun.
Lauren Yoshiko is a Portland-based writer and co-host of Broccoli Magazine's podcast, Broccoli Talk. She was among the first journalists to cover the commerce and culture of cannabis starting in 2014 and her work has since appeared in
Willamette Week, Forbes, Rolling Stone
, and
Broccoli Magazine
, among others. Follow her on Instagram at @laurenyoshiko for Portland breakfast sandwich recs, stoned nail art, and moderate cat content.