The 10 Most Instagrammed Foods, in Emoji Form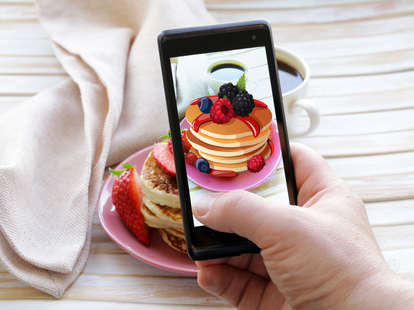 Shutterstock / Jennifer Bui/Thrillist
More than any other social media platform, Instagram is all about food. Whether people are Instagramming at brunch, breakfast, brunch, lunch, brunch, dinner, or especially brunch, it's gonna end up in your feed. But what food is the most ubiquitous? With the help of our resident data whiz Cody Kestigian, we dove deep into the statistical heart of Instagram (their API) and scraped up data on every food hashtag used from the dawn of Insta-time (October 2010) to January 2015. A video posted by cody (@cody2k) on Mar 2, 2015 at 5:20pm PST The staggeringly amazing video above (also courtesy of Cody) visually breaks down the items by popularity, but since that's a lot to take in, read on for a #nofilter explanation of the rankings, and be sure to make it to the bottom where you'll be rewarded with a GIF of dancing emojis. More Stuff You Will Like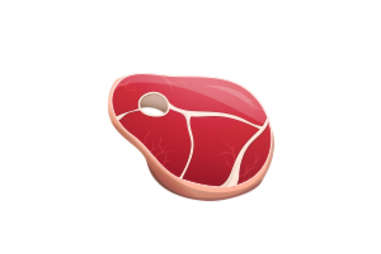 10. Steak
3,585,367 tags
It's certainly not rare to see a bloody hunk of steak in your feed, but carnivores might shed a tear to know that leafy greens are actually way more popular. Continue Reading
9. Doughnut (and donut)
4,201,078tags
There are few concentric circles more beautiful than the sugar-crusted curves of a donut. The colors, the symmetry, the sprinkles. Heavens me, the sprinkles! Someone start a sprinkles-only Instagram account already!
8. Burger
4,364,471 tags
You can haz it for cheap or pay lots of cheese for a single one, which is probably why there's a ton of burger pic variety.
7. Pasta
4,577,672tags
Both kings and college students alike can twirl their forks around a steaming plate of pasta. Plus, bright colors and infinite quantities make for plenty of 'grams.
6. Pancake
4,597,497tags
Brunch pokes its powerful head into the picture at the number six spot. The pancake has wideness, height, and the sweet/savory topping combo in its corner.


5. Salad
7,525,398tags
Maybe it's guilt, maybe it's pride, maybe it's just human nature to want some emotional support after consuming a salad. You want to commiserate, brag, and reassure yourself all at the same time. And beets look great in just about any filter.
4. Sushi
10,821,327 tags
A perfectly sliced portion of fish is a beautiful thing. Roll it in rice and drench it with three colors of mayo and it's even more beautiful.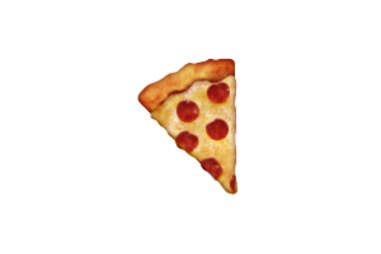 3. Pizza
12,200,910 tags
In the morning, in the evening, at suppertime. Definitely after suppertime. Few foods have the inherent ability to bring joy to a human like pizza, even through a horrendous Sutro filter.
2. Ice cream
13,249,706tags
I like, you like, everybody likes ('grams of) ice cream. How could you not post an Instagram of this? Oh wait, because it's melting. Napkin! Napkin!


1. Cake
29,055,554 tags
Cake is the ultimate way to mark a special occasion, so it's no surprise that it tops our list. The insane margin might be due to its slang usage (Urban Dictionary defines it as booty, cash, drugs, or most popularly, "This is a lie! Everything you have been told about the cake is a lie, do not listen." Weirdly, that's a video game reference.). So, we're tuning out the pop culture lies and focusing on the most literal meaning here, which is basically a pastry that comes with an unspoken social contract that you must share it on Instagram.
This delightfully jiggly GIF is one more graphical representation of the popularity of these hashtags. Think of it the next time you 'gram that #cake.

Dan Gentile is a staff writer on Thrillist's National Food and Drink team. He mostly Instagrams old disco records and his dog. Follow him to Kano and Peanut at @Dannosphere.