It seems like just yesterday we were celebrating National Burger Day (because we were), and already a new food holiday has sprung up in its place. Today is National Lasagna Day, a celebration of the Italian casserole that rendered Garfield a slave to its gooey allure. But why make the usual mess of noodles, ricotta, and tomato sauce when you can try these inventive spins? They're bold, they're delicious, and at least two of them are liable to give you a sugar migraine.
Apple Pie Lasagna
What you'll need: Apples, lemon, flour, brown sugar, cinnamon, apple pie spice, maple syrup, cream cheese, powdered sugar, heavy cream, vanilla, caramel, Cool Whip, graham crackers, Heath milk chocolate toffee bites
Serves: 8-10
Bacon Cheeseburger Lasagna
What you'll need: Ground beef, onion, salt, pepper, tomato sauce, water, egg, ricotta cheese, Swiss cheese, cheddar cheese, parsley, bacon, lasagna noodles
Serves: 8
Pancake Lasagna
What you'll need: Buttermilk, milk, eggs, butter, flour, granulated sugar, baking powder, baking soda, salt, smoked bacon, sausage, sage, heavy whipping cream, maple syrup, cheddar cheese
Serves: 12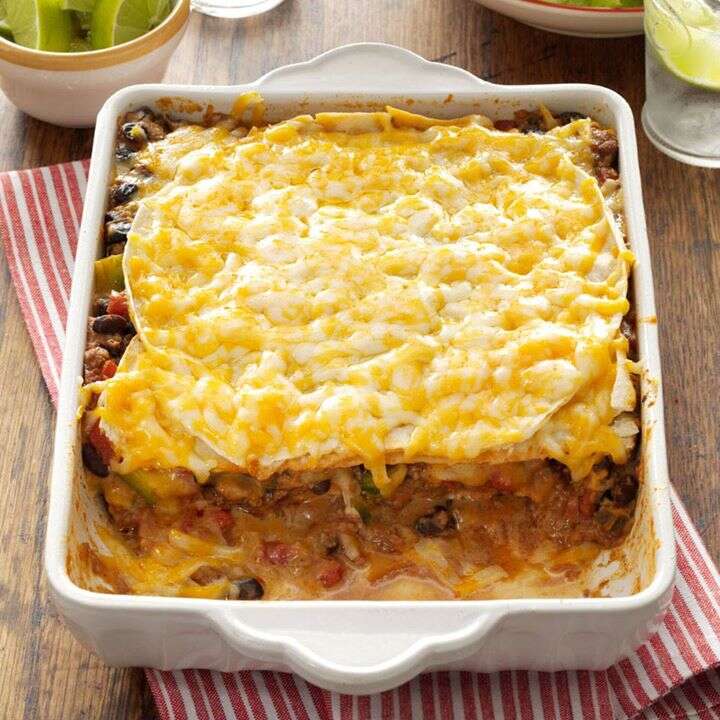 Taco Lasagna
What you'll need: Ground beef/turkey, green pepper, onion, black beans, refried beans, tomatoes, tortillas, taco seasoning, water, Mexican cheese blend
Serves: 9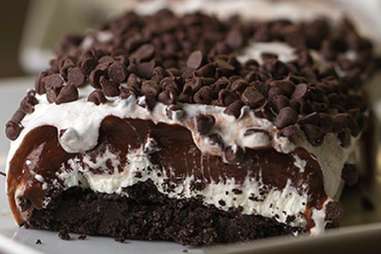 Chocolate Lasagna
What you'll need: Oreos, butter, cream cheese, granulated sugar, milk, Cool Whip, instant pudding mix, mini chocolate chips
Serves: 8-10
Kristin Hunt is a food/drink staff writer for Thrillist, and took it pretty hard as a preteen when Olive Garden discontinued their chocolate lasagna. Follow her at @kristin_hunt.