Between National Burger Day and National Waffle Day, you've been stuffing your face silly to keep up with the latest food holidays. But you're going to have to unhinge your jaw once more today, as it's National Macaroni 'n Cheese Day. Here are seven suggestions for your dinner tonight -- they're all amazingly cheesy, and bound to make that box of Velveeta in your cupboard feel embarrassed.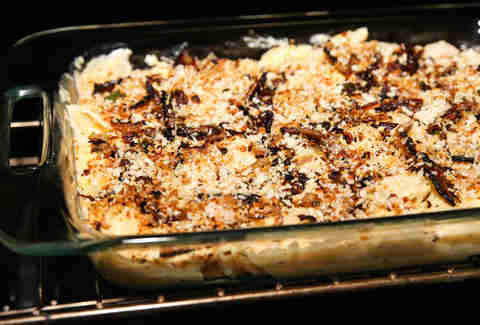 When we found a bunch of easy, next-level mac recipes, we knew the one with bacon was the one for us. It was predictably delicious, and only resulted in minor thumb injuries.
Because he shows an alarming disregard for the laws of nature and common decency, The Vulgar Chef made mac 'n cheese grilled cheese. It even comes on a stick, for increased mac mobility.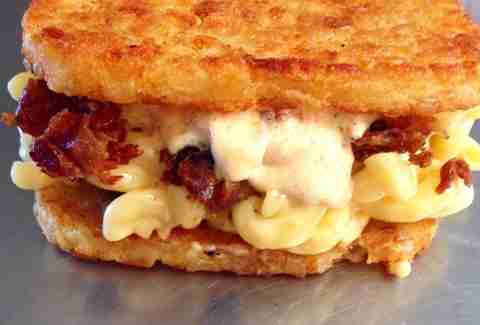 We used to be jealous of Philly for their cheesesteaks. Now we just hate them for their hash brown-bacon-mac sandwiches, courtesy of the unstoppable Mac Mart food truck.
Time to set the record straight: it wasn't a weird spiked drink that put Rip Van Winkle to sleep for 20 years. It was this pizza, and it was still worth it.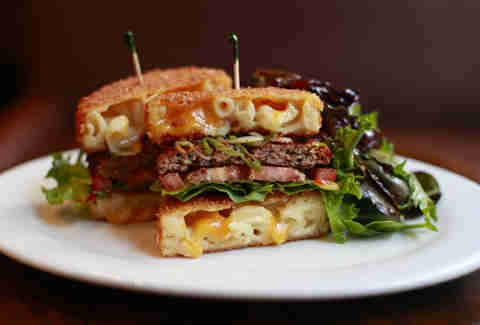 You should never have to settle for a sad, single slice of cheddar on your burger, which is why Chicago's Rockit Burger Bar created this important fried mac bun. Lactose intolerants, be afraid. Everyone else, be merry.
We may never know what spurred the DudeFoods guy to create this taco, but the ghost of Elvis Presley and peyote are both safe bets.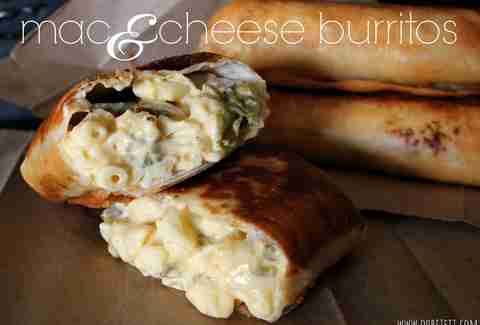 This is not a magic trick (or illusion, Gob): someone really stuffed a tortilla with macaroni and cheese. Good luck dreaming about anything else, ever again.
Kristin Hunt is a food/drink staff writer for Thrillist, and doesn't think she ever fully woke up from that mac 'n cheese pizza. Follow her at @kristin_hunt.