If you had a semblance of a childhood, you have a special place in your heart/stomach for s'mores. Everybody did. So much so that today marks National S'mores Day, thanks to a decree in the Declaration of Independence (we think that's right). For such an auspicious holiday, the simple combination of graham crackers, marshmallows, and chocolate isn't enough. You gotta go big, and these eight mutant s'more varieties are a great place to start. God bless America, and God bless the s'more.
Recommended Video
Break Into These Next-Level Cream Puffs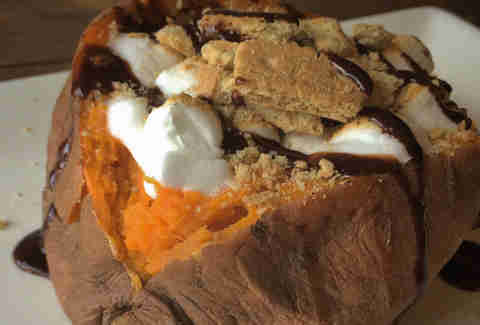 This one is only for the most stalwart Thanksgiving warriors, but if you somehow save room after your five helpings of turkey and cranberry sauce, there's a "s'mortato" waiting for you at the end of the tryptophan rainbow.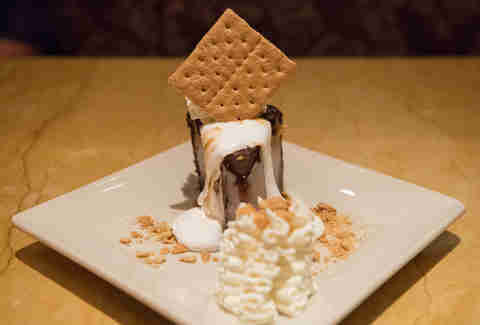 It takes a close attention to detail and an insatiable appetite for cream cheese to reach the bottom of the Cheesecake Factory menu. We got there, and enjoyed this s'morifed selection along the way.
Peanut butter and Oreo cookies improve absolutely everything (even prenup proceedings), so it's no surprise they took these "S'moreos" to a higher love. Steve Winwood is snacking on them as we speak.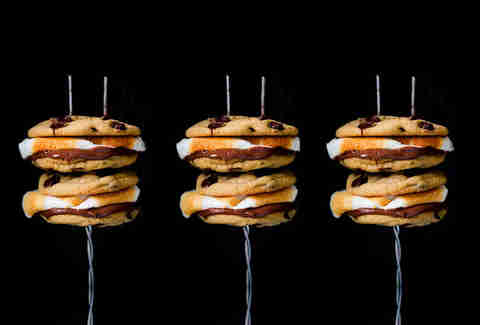 Graham crackers only exist in service of s'mores. So what happens when someone wisely ditches them for chocolate chip cookies? A new nirvana, and also widespread unemployment for Honey Maid.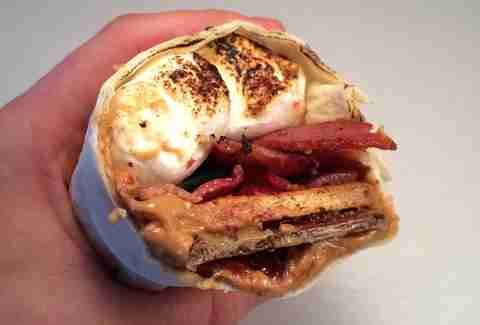 Rest assured: the s'morrito does not contain black beans, pico de gallo, or even guacamole. That's just your usual s'mores fixings with PB&J and bacon. We hope you snagged the ingredients at the appropriate time.
French toast is great, s'mores are great, and the combination is most definitely great. The Ham would  approve of this blessed union, once he got done heckling those snooty kids from the other baseball team. (Who totally eat their mamas' toe jam.)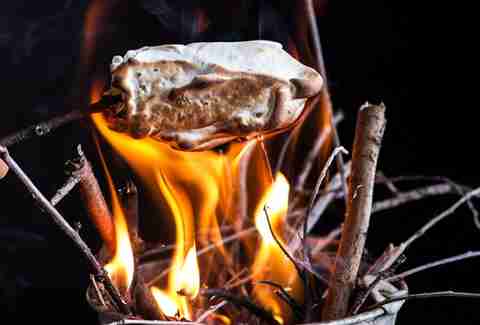 Deconstructing is all the rage nowadays, and nowhere is that more apparent than with these inside-out s'mores. They also feature peanut butter, Nutella, and bananas. Weirdly, no one shares similar enthusiasm for our Road House deconstructions.
Kristin Hunt is a food/drink staff writer for Thrillist, and thinks people who enjoy burnt marshmallows are nihilists. Follow her at @kristin_hunt.