Here at Thrillist, our scientists are working constantly to discover all the latest methods in health technology -- like how to beat a cold using only whiskey and pizza, like some sort of gluttonous MacGyver. But what if you're sick and completely out of whiskey and/or pizza? WHAT THEN?! Fortunately for you, we combed through our international archives and found some of the best cold remedies from around the world that'll give you a new lease on life and a renewed sense of appreciation for geckos.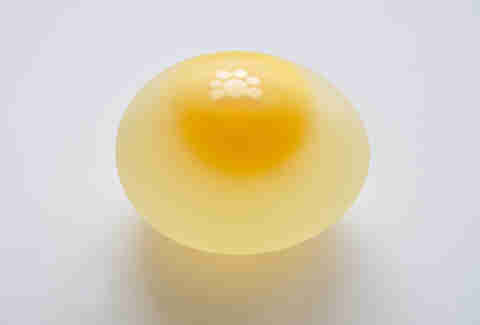 GOGOL MOGOL
Where it's from: Eastern Europe
What it is: An old Jewish cure-all that's been (quietly) brought over to America, the gogol mogol is an elixir whose ingredients are up for debate, but usually include an egg (or egg yolk) and hot milk, in addition to honey, melted butter, cocoa, and booze (usually rum, brandy, or slivovitz). Put 'em all together, and you've got every Wisconsinite's dream beverage, and also something whose consistency will give you some throat relief, at the very least.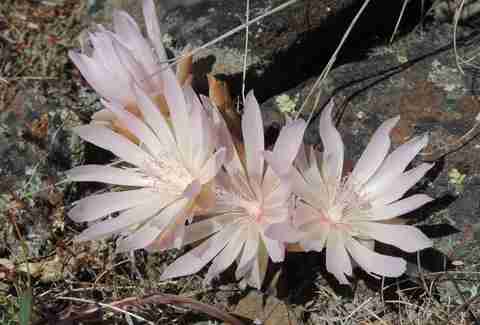 BITTERROOT
Where it's from: Northern Canada
What it is: Used as a cough suppressant by travelers in the Northern reaches of Canada, bitterroot is pretty much exactly what its name suggests -- a bitter root. Members of native tribes have been known to take a part of the tough, fibrous plant and chew it for hours, over which time it releases chemicals that soothe sore throats. It also is believed to be able to stop bear attacks, so basically don't go to Canada without one.
LIZARD SOUP
Where it's from: Hong Kong
What it is: There's really not much to decipher here -- it's like that book Chicken Soup for the Soul, except with lizards instead of chickens. This stuff is a Chinese herbal medicine staple, and functions much in the same way that chicken soup does, in that it's a hot liquid with some protein in it; just add some noodles, and you've got a nice alternative cure-all, provided you happen to have some dried lizard lying around.
TAMAGOZAKE
Where it's from: Japan
What it is: This concoction is kinda like the Japanese version of gogol mogol... which is kinda like the Eastern European version of spiked egg nog. It consists of sugar, heated sake, and a raw egg, and despite the fact that it's a boozy way of beating a cold, it's served to children and adults alike. The sake is said to bring on a deep sleep, while the egg strengthens the immune system.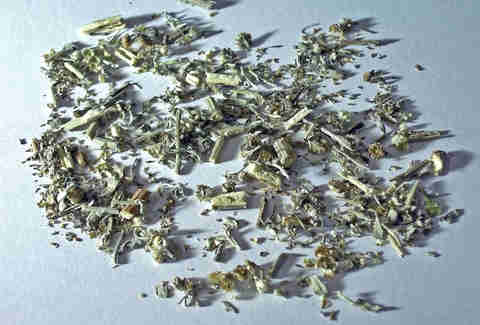 WORMWOOD TEA
Where it's from: Alaska, Canada
What it is: Wormwood is a key ingredient in absinthe, so you know that any tea made with it is gonna have some potent flavor. Just steep the plant in water for a while and drink the remains, and you've got a warming drink that can fend off the toughest Northern Winters. Also, this stuff is strong enough that, if you burn it over a fire, it'll fend off mosquitoes, so it's a preventative for malaria to boot (well, kinda).
UMEBOSHI
Where it's from: Japan
What it is: Umeboshi is considered a pickled plum, despite being an apricot, and is said to have almost mystical restorative powers. They purportedly not only prevent and fight cold and flu symptoms, but also combat actual bacteria around the fruit itself, due to the fact that an umeboshi is around 20% salt. That's pretty badass for an apricot.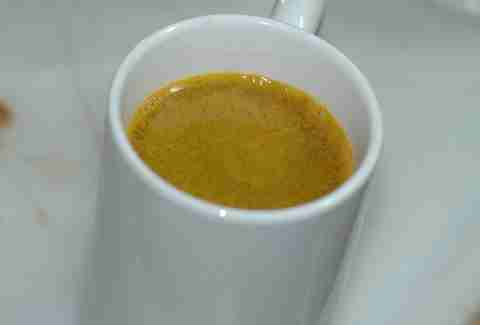 TURMERIC TEA
Where it's from: India, Okinawa
What it is: This soupy, yellow tea has been brewed by Indians and Okinawans for many generations, and is said to not only fend off an incoming illness, but also Alzheimer's disease -- plus, it'll bolster your everyday memory. That's due to the presence of curcumin, a chemical present in the spice turmeric that strengthens your brain's cells. Like Peter Brady, it also goes really well with curry, so I guess you could just eat a lot of that stuff too.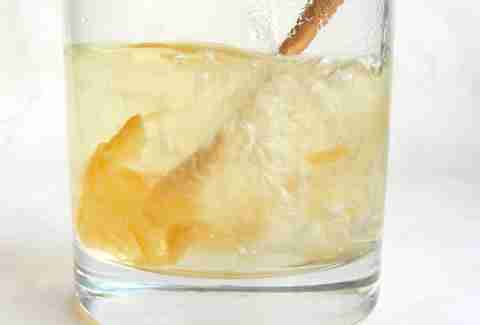 YUJACHA
Where it's from: Korea
What it is: Despite being termed an "herbal tea", yujacha is actually citrus preserves (yuzu, thought to be a hybrid of the sour mandarin orange and the Ichang papeda) mixed into hot water. It's got tons of vitamin C and, due to the warmth of the water, helps the body rid itself of toxins. You know how your mom is always telling you to drink plenty of tea and orange juice when you've got a cold? Yeah, yujacha's pretty much the best of both worlds. It's under control, Mom!
Adam Lapetina is a food/drink staff writer at Thrillist, and is not all that down with the sickness, thank you very much. Read his musings on Twitter at @adamlapetina.