We Tried 3 New Lay's Flavors. One of Them Is Beer Cheese.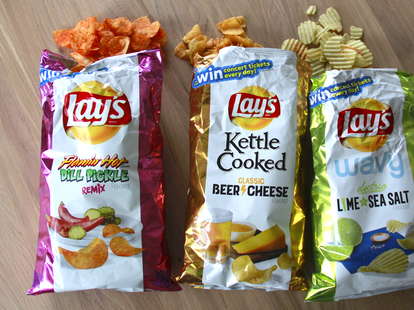 Andy Kryza/Thrillist
Andy Kryza/Thrillist
If the snack aisle was a high school giving out superlatives, Lay's would definitely be immortalized in the year book under "Biggest Overachiever." In addition to the nearly 30 core flavors that dominate shelves, the brand puts out limited-time only releases with alarming regularity, among them the annual Do Us a Flavor roster that most recently included Lobster Roll and Deep Dish Pizza.
Now, a scant two days after we launched our definitive ranking of the 29 core flavors, the teacher's pet of the chip world has unleashed a limited "Turn Up the Flavor" trio of flavors, an apparent collaboration with pop star Bebe Rexha. Available through April, the flavors include Wavy Lime and Sea Salt, Flamin' Hot Dill Pickle, and Kettle Cooked Beer Cheese. As Thrillist's designated garbage disposal, I dusted off my Lay's tasting boots (look, everybody has a process) and chomped in. Here's how they stacked up.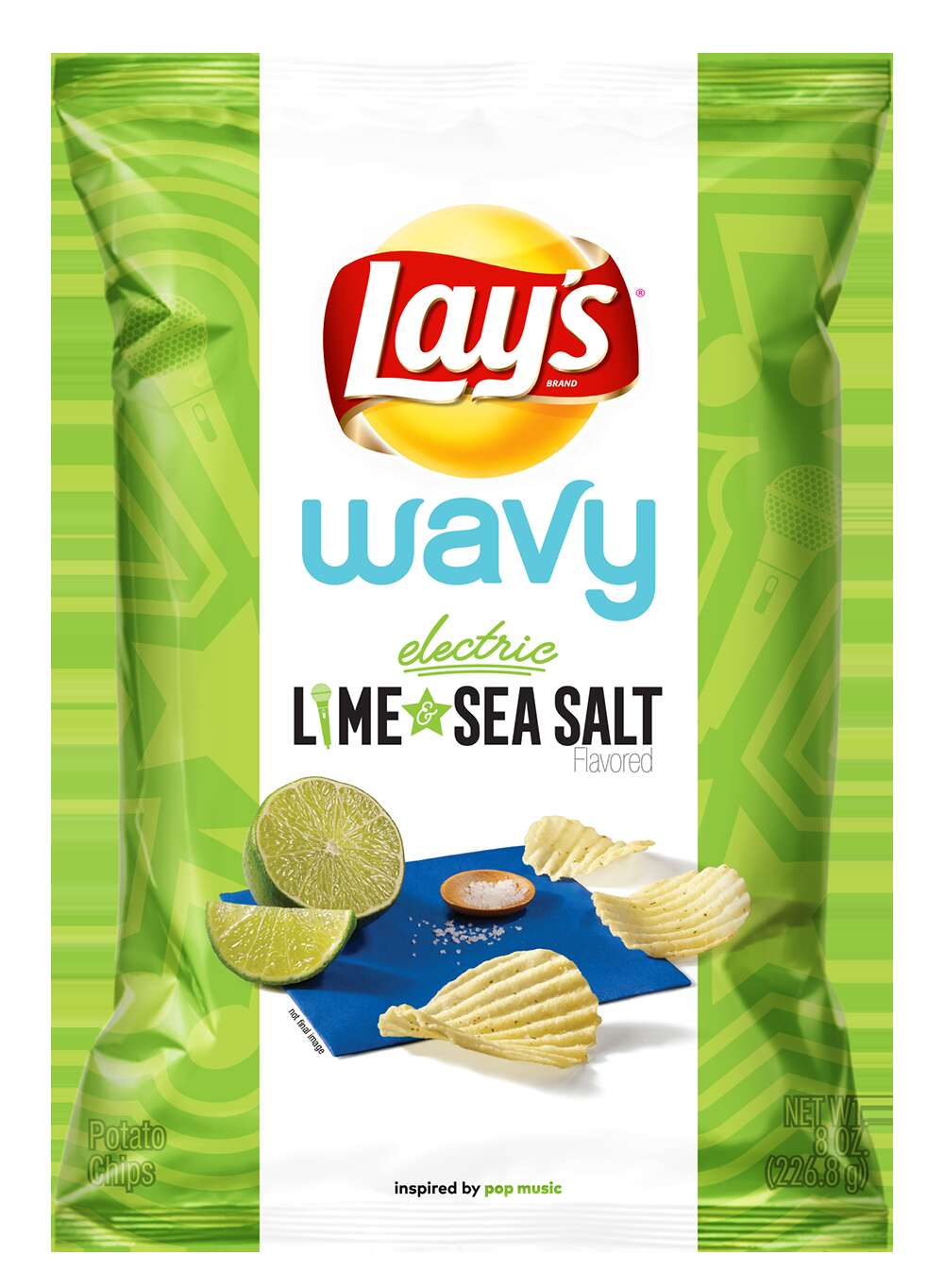 Wavy Lime & Sea Salt
Lay's citrus flavors work in mysterious ways. The Limon is absolutely my least favorite flavor of all, followed closely by Chile Limon. But there's something different at work here. I was kind of expecting something akin to a bad margarita. What I got was something far more pleasing. This is the sweetest flavor on the market, with a taste reminiscent of a melted Otter Pop, which sounds kind of gross but actually works beautifully here; in particular, the kick of salt mellows it all out. It's almost a dessert chip. I don't know what's real anymore.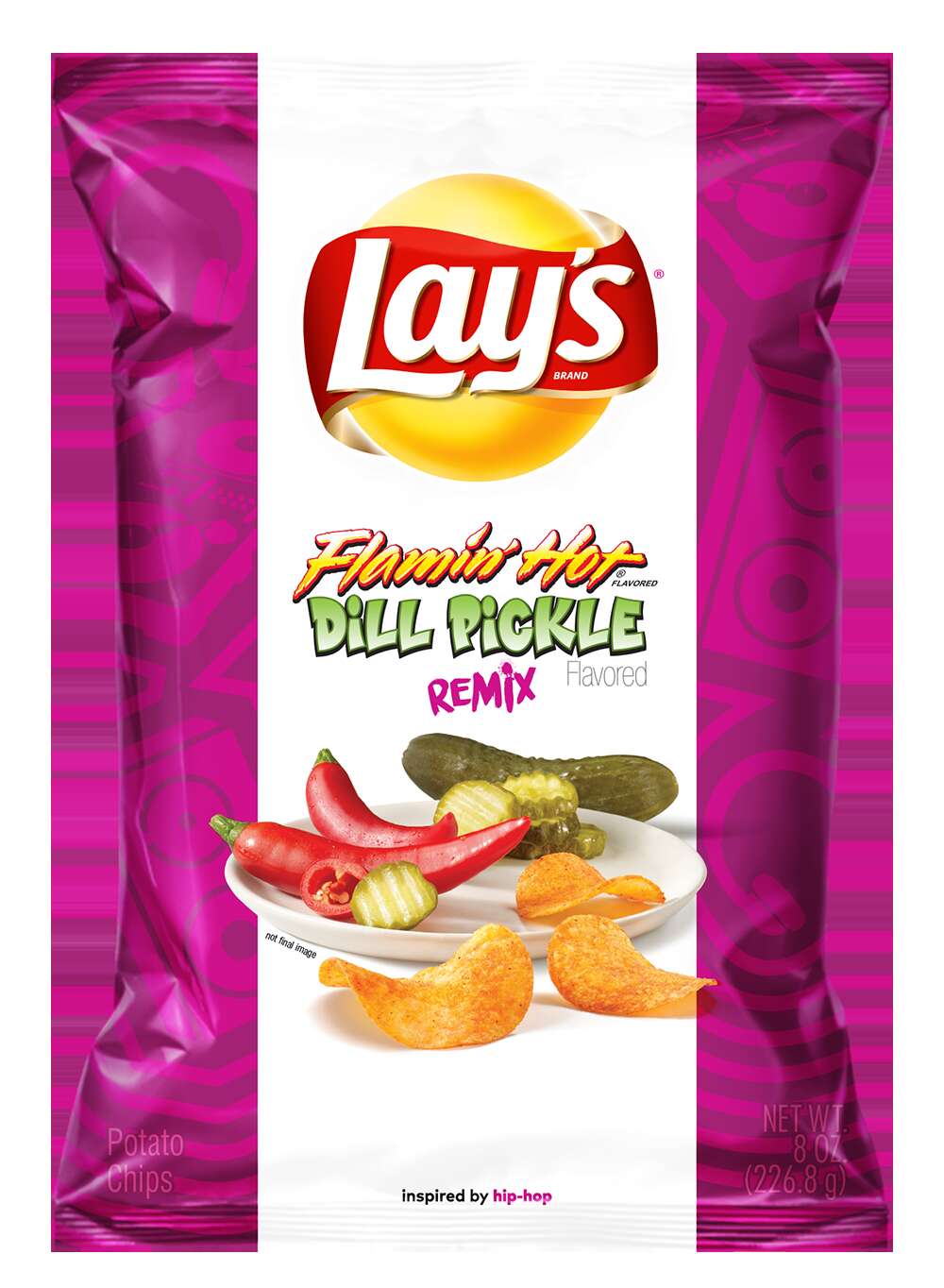 Flamin Hot Dill Pickle
As the two people who regularly read my musings on snacks will recall (hi, Mom!), I've previously stated that the reason Flamin' Hot Cheetos and the new Flamin' Hot Doritos work is that the thicker, corn-based chip offers the mouth a chance to process something other than the heat. With Lay's ultra-thin potato chips, it's basically the equivalent of eating pure Flamin' Hot powder.
Now, if you're a person who loves both Flamin' Hot Lay's and Dill Pickle Lay's chips, you're on the winning end of a highly specific equation, and you're going to love these. If you're the other 80% of the population, you're stuck with a burning mouth and the flavor you'd get if some prankster (who likely looks like Lloyd Christmas) decided to dump a bunch of crunched up pepper seeds in your sea salt & vinegar chips. This is for fans of spicy pickles only.
Kettle Cooked Beer Cheese
In the Midwest, beer cheese is a gold-star bar snack, and one that comes in many forms. To the uninitiated, it can basically be described as Wisconsinite queso, a combination of beer and cheese that turns into either the consistency of nacho cheese or thick cream cheese, depending on who's making it. It's also a very popular soup. It's sharp and pleasantly funky and positively addictive, and I'm happy to report that Lay's has transformed the flavor into an absolute banger. That shouldn't be a surprise. Beer, cheese, and chips are the three most important food groups, after all.
Now, Lay's isn't the first chip to bust into the beer barrel: Kettle's best flavor for a long time was its sadly discontinued Cheddar Beer. But Lay's has created something close to magic here, and the chip would easily crack the top five all-timers were it a permanent addition to the roster. The cheese is sharp, but that sharpness mellows out quickly, much in the way the Cheddar & Sour Cream flavor tamps down its fake cheese notes with some cool dairy powder. But this somehow tastes less processed, with the beer flavor adding a slight hint of bitterness that makes this one of the most unique and addictive of the offerings. This should be a permanent fixture in the chip aisle.
Sign up here for our daily Thrillist email, get Eatmail for more food coverage, and subscribe here for our YouTube channel to get your fix of the best in food/drink/fun.
Thrillist senior editor Andy Kryza's body is currently 50% Lay's, 30% beer, and 20% cheese. Follow him @apkryza.