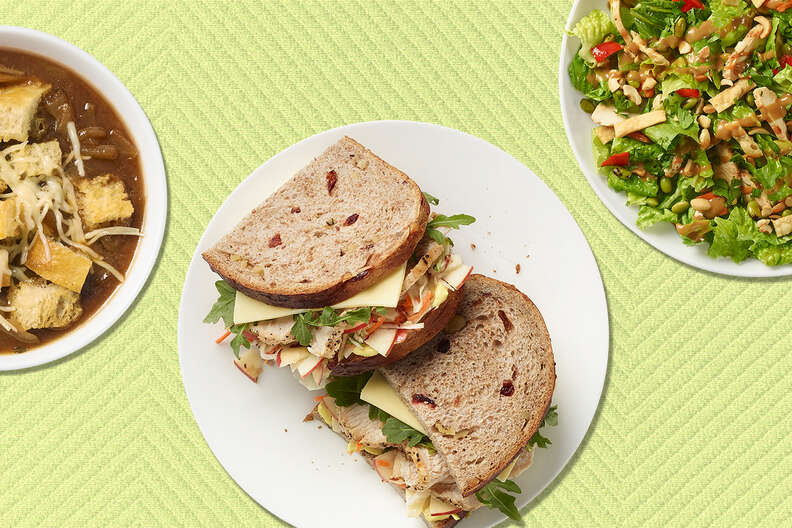 Panera was an early pioneer of healthier fast-casual restaurants. But now that the trend-setter has become a veteran, can it stay fresh?

| Cole Saladino/Thrillist
Panera was an early pioneer of healthier fast-casual restaurants. But now that the trend-setter has become a veteran, can it stay fresh?

| Cole Saladino/Thrillist
Can Panera Keep up With the Fast-Casual Renaissance It Helped Start?
The Roasted Turkey, Apple, and Cheddar still rules.
Editor's Note: This is the second edition of Too Fast Too Casual, a new review series where our National Writer-at-Large Kevin Alexander takes a close look at both classic and up-and-coming fast-casual chains. The rising fast-casual trend is defining how Americans eat today, and in this series we'll look at the food, history, decor, and branding of fast-casual chains to see what these restaurants are really trying to do, and where this is all going. Feel free to read the first one here and expect a new review up every Friday for the next few weeks.
"What is a Panera?" the older gentleman asked.
The woman at the counter stopped. "Excuse me?"
"A Panera," he said again. "Is it a type of sandwich? Like a panini?"
"Oh," she said, her face reddening slightly. "I guess... [pause]. I guess I don't know, sir."
Alarmingly, I have thought about this exchange for weeks (also, I looked it up: It means "bread box" in Spanish). But if you thought about it existentially, then the question posed by the René Descartes First Meditation fan in front of me in line wasn't a bad one. I mean, really -- what exactly is Panera?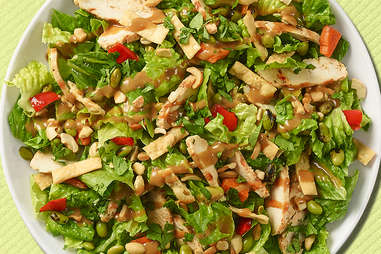 Where did Panera come from?
In the early '80s, a newly minted Harvard business school graduate named Ron Shaich opened the Cookie Jar in Boston, then quickly realized only unsavory folks bought cookies before lunch, so he introduced baguettes and croissants in the morning purchased from a failing French bakery called Au Bon Pain. Realizing many of his customers were buying baguettes and meat from nearby delis for DIY sandwiches, he sensed an opportunity and, along with investors, purchased the Au Bon Pain bakeries and added a sandwich shop component. In the '80s and '90s, Au Bon Pain grew into a modest national power with over 250 locations mostly targeting white-collar city workers on lunch breaks, but started to stagnate. So in 1993 they purchased St. Louis Bread Company, a small Midwest sandwich/bakery chain with a more expansive selection of breads and a wider demo: the suburban lunch crowd.
To focus on what SLBC was doing, Shaich and his investors sold off Au Bon Pain in 1999, and, so it didn't feel tethered to the City of Toasted Ravioli, renamed the chain Panera. The early aughts were -- rhyme INTENDED -- Panera's Golden Era, as books like Fast Food Nation and docs like Super Size Me pushed folks away from traditional fast food and into more health-conscious choices. It helped that, at the time, Panera didn't really have national competition; and even today, with 2,200 locations in the US, it doesn't have a clear, one-to-one rival (Dunkin' No Longer Donuts is likely the closest overlap, but even that feels tenuous). In 2017, Panera sold to European conglomerate JAB Holdings for $7.5 billion, and then, in a bit of serendipity, repurchased Au Bon Pain, the very same company that originally bought Panera. Business stuff!!!
What is Panera trying to do now?
On the wall when you walk into a Panera, there is a black and white mission statement, with the opening line: "We believe in raising, serving, and eating food that is good and good for you." At the counter, as you peruse the fresh blueberry muffins, and the kitchen-sink cookies and the orange iced scones, a hand-painted sign tells you everything was baked by "Sergio H" and "Tammy S." The 20-ounce cups you're given with your meal list off the teaspoons of sugar in their various drinks. When I ordered an absurd amount of food for one, the woman at the counter informed me I could sub out my side of bread for an apple. All of this made me wonder if Panera was practicing some new form of radical transparency in an effort to make you think less about the giant corporation behind the shop, and more about the people slicing bagels St. Louis-style in front of you.
"It's like an Apple commercial, except instead of a phone it's macaroni and cheese."
They certainly don't seem to care if you hung around (in fact, I'm writing this from inside a Panera RIGHT NOW). The booths and big tables feel like they should be in a full service restaurant, and they offer free Wi-Fi. The crowd each time I went was a mix of retired folks killing time with books, newspapers, and large-format Sudoku printouts; various workers from offices and retail jobs in the area; and ambiguous Wi-Fi junkies staring intently at computers next to their half-drank Madagascar Vanilla Almond cold brew coffee refills.
But what do they want us to think?
An anonymous creative director at a fancy advertising agency watches Panera's commercials and tells us what they want us to think
"They're all about the food. These 'table top' shoots are incredibly boring but serve their purpose, which is why there's very little else to look at and the rare performance is super-cheesy. The client literally only cares about how the food looks, and the agency has given up on trying to convince them otherwise. You'll notice lots of similar framings. Quick cuts. Shot from directly above. The warm, harmless voice over successfully offends no one. The tagline is clear and straightforward. The ads show all types of different eating scenarios (alone vs. together, at home vs. at work), so it seems like they're not going for a specific crowd. It's like an Apple commercial, except instead of a phone it's macaroni and cheese."
Bland commercials aside, Panera seems to be checking all the boxes for the modern fast-casual movement. But as a pioneer on the conscious food front, the question is less about whether or not they helped to change the system of quick eating in America, but more of whether, 20 years down the line, that system they helped create is leaving them behind.
Panera Menu Review
How I did it: Over the course of several months, I went to two different northern California Panera locations a total of five times. I tried six sandwiches, five salads, four "bowls," three soups, two flatbreads, many pastries, breads, bagels, and kettle chips, and one chocolate chip cookie. Per the ethics of these reviews, I did not inform anyone I was coming, I paid for all my food, and I only had like three free samples of a broken bear claw.
The Good Stuff:
Because Panera made its name on sandwiches and soups, let's start there. The belle of the sandwich ball was the classic Roasted Turkey, Apple, and Cheddar. Though I'm squeamish at sliced meats at large chains, the turkey wasn't weirdly moist, and the combination of the sweetness of the cranberry walnut bread plus apple and cabbage slaw with the acid and tang of the mustard horseradish and peppery arugula checked all proper boxes. I also found the "Heritage" (read: aimed at older folks) Ham & Swiss with maple mustard rather delicious, especially after they accidentally added pickled red onions to my order.
The best soup, by far, was the Bistro French Onion. When I received the bowl, with shredded cheese and croutons on top, I was a little upset, as I'd grown up on the French onion soup bowls entirely covered in cheese and one solid piece of bread that you have to break through like the opposite of a frozen Minnesota lake, but it was actually an easier, more enjoyable way to eat, and the broth had a deep, impressive onion flavor.
Salad-wise, the Spicy Thai with chicken was the overwhelming favorite, thanks to a mishmash of flavors from the chili vinaigrette and peanut sauce, the crunch of the wontons and roasted cashews, and the flavor of chicken, which looked hand-pulled. I don't know if I'd describe it as "spicy," but let's not deal with semantics.
When I showed a friend a picture of my BBQ Chicken Flatbread, she remarked it looked like someone had walked on the bread with cleats. But despite the aesthetic issues, it was actually pretty delicious, with a tangy BBQ sauce that was sweet, but not overly so, and the addition of spinach leaves that at first seemed random but gave a little bit of peppery bite to balance the mozzarella and smoked Gouda.
A note on drinks:
Perhaps the most pleasant of surprises were the series of house-made cold beverages at Panera. Agave Lemonade. Blood Orange Lemonade. Passion Papaya Green Tea. Prickly Pear Hibiscus Fresca. NORMAL ICED TEA. Each one was very good, but, as it is self-serve, you can get as weird as you want. And friends, I got weird. The finest combination, in my opinion, is half Prickly Pear Hibiscus Fresca combined with a quarter Passion Papaya Green Tea, and Blood Orange Lemonade, or as it's more popularly known among Panera Heads, the Prickly Pear Hibiscus Passion Papaya Green Tea Blood Orange Lemonade (PPHPPGTBOL). In my opinion, you haven't lived until you've had a properly concocted PPHPPGTBOL.
Another note on half vs full orders:
Panera is exceedingly generous with portion size. Half-sized sandwiches and salads were definitely more than enough to fill you up for lunch, and the "You Pick Two" deal (cups of soup paired with half sandwiches and salads) is a steal. Plus, most orders get a choice of chips, a giant hunk of baguette straight out of a French picnic, or a legit, non-mushy-gross Honeycrisp or Fiji apple. Wash it all down with a PPHPPGTBOL and you can walk out damn satisfied.
Going into Panera is like watching an old B-Boy break out his cardboard and tracksuit and get down.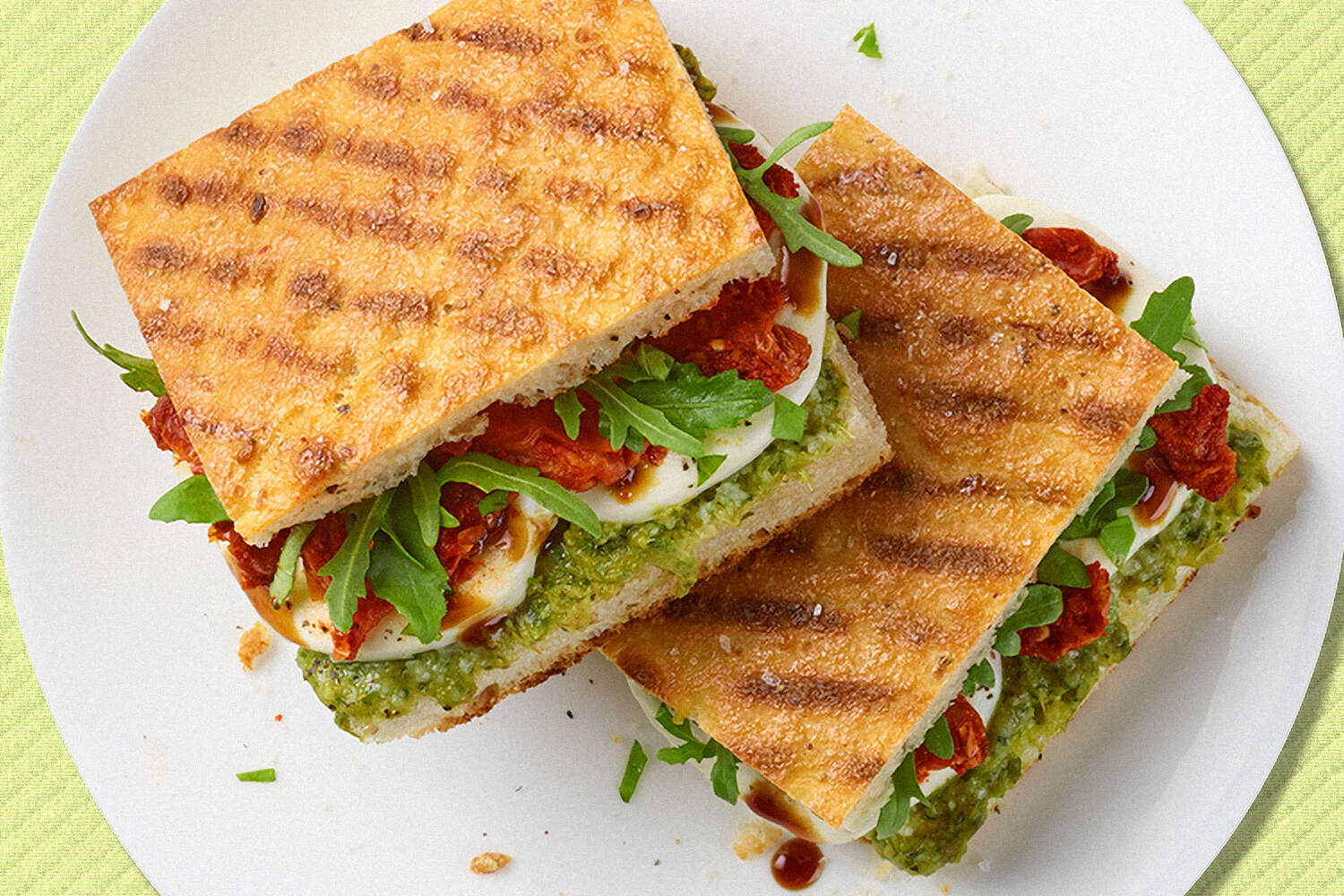 The Not Good Stuff:
The Broccoli and Cheese soup, one of the more celebrated menu items, was a disappointment. It was mild to the point of being bland with no pepper bite and no actual pieces of broccoli in the entirety of the cup. All iterations of the caprese sandwiches I tried (which included the actual sandwich and the flatbread version) were unsatisfactory as well, due to the mozzarella being mushy to the point of almost having the consistency of goat cheese. The Strawberry Poppyseed salad had an overwhelming number of sweet elements (four different kinds of fruit!), but nothing to really balance that sweetness.
Nearly every single mac & cheese was incredibly over-salted, so I had the weird experience of enjoying the Baja version most thanks to the acid from the onions, tomatoes, and cilantro, even though the cold liquid from the pico de gallo floated on top of the cream in the opposite manner of a Vietnamese Egg Coffee. Of the five basic tastes, the soy-miso broth in the Soba Noodle Edamame bowl skewed way more salty than the pleasant, savory mouthfeel that comes from combining glutamates and nucleotides to form umami, and the rest of the dish was equally unremarkable.
Pastries, bread, and the Panera bread-sliced bagel drama of 2019:
On March 25th, 2019, a National Oceanic and Atmospheric Administration employee (and St. Louis native) tweeted out a picture of bagels from Panera sliced like a loaf of bread (which is to say, each bagel made six to eight bagel slices). The internet did what the internet does, extreme faux-outrage ensued, and the St. Louis secret of "bread-sliced bagels" became a national debate point, almost reaching the hysteria point of Yanny or Laurel or that dress that was clearly white and gold. For the record, at my northern California Panera, the woman at the counter said she'd never been asked for a bread-sliced bagel until the drama ensued. Oh also, cinnamon rolls are good, muffins and scones are uniformly dry, breads at Panera are middle of the table (my favorite was the sea salt focaccia and the honey wheat), and the chocolate chip cookies are excellent.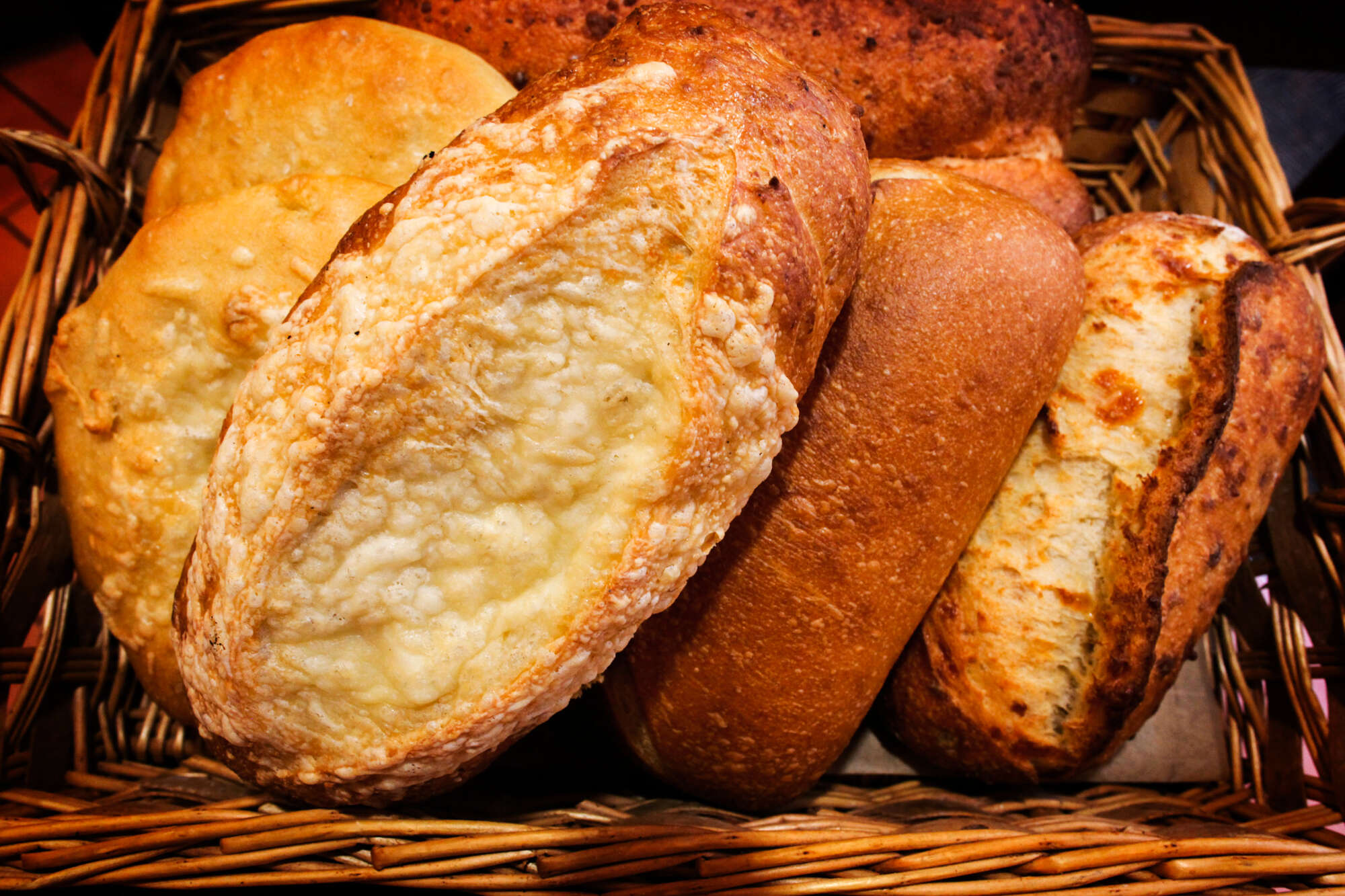 Final Verdict:
Going into Panera is like watching an old B-boy break out his cardboard and tracksuit and get down. The OG of the fast-casual conscious food scene still has some moves (especially when it comes to its classic sandwiches), and you have to respect that its been doing its thing long before a lot of the newer places were even a twinkle in their entrepreneurs eyes. But you can't help but wonder, as the old man in line did, what exactly Panera is now?
It has bagels, and breakfast, and pastries, and lattes, and Wi-Fi, but it's not a Dunkin' or Starbucks. Its bakery churns out pretty good breads, but it's not going to compete with the likes of a Tartine Manufactory or others in the new class of artisanal bakeries. Its classic sandwiches and soups and salads are good quality, but its newer iterations seem to fall flat. It doesn't seem to be resting on its laurels, but just the fact that its laurels have been around for a long time seems to be a hindrance as newer, sleeker, hipper Panera iterations roll out across American cities. Despite the fact that it is now a giant corporate owned behemoth, I still find myself rooting for Panera in all its PPHPPGTBOL glory. After all, there's a reason a classic is considered a classic.
Sign up here for our daily Thrillist email, get Eatmail for more food coverage, and subscribe here for our YouTube channel to get your fix of the best in food/drink/fun.