Phish fans' hunger for actual food is second only to their hunger for ridiculous language (see: "Gotta Jibboo", "Golgi Apparatus"... "Mike's Song"?!?).
Come October 31st, Halloween Run fans in Vegas will have a fine opportunity to trade in Shakedown Street and parking lot eats for all-you-can-eat buffets and one especially punny brunch. Brooklyn Bowl Las Vegas and Relix have announced a November 1st "Brunch You In the Eye" extravaganza featuring everything from the Wolfman's Burger (double bacon and egg, obviously) to the Runaway Jim Morrison (a buttermilk pancake with their famous fried chicken). The menu -- with nary a meatstick in sight -- is basically the Bowl's typical brunch eats re-imagined to make even the most strung-out wook enjoy myself, and includes the "555" drink specials, which all cost $7 (go figure). Check out the entire menu below, just don't tell Wilson. Eff that guy.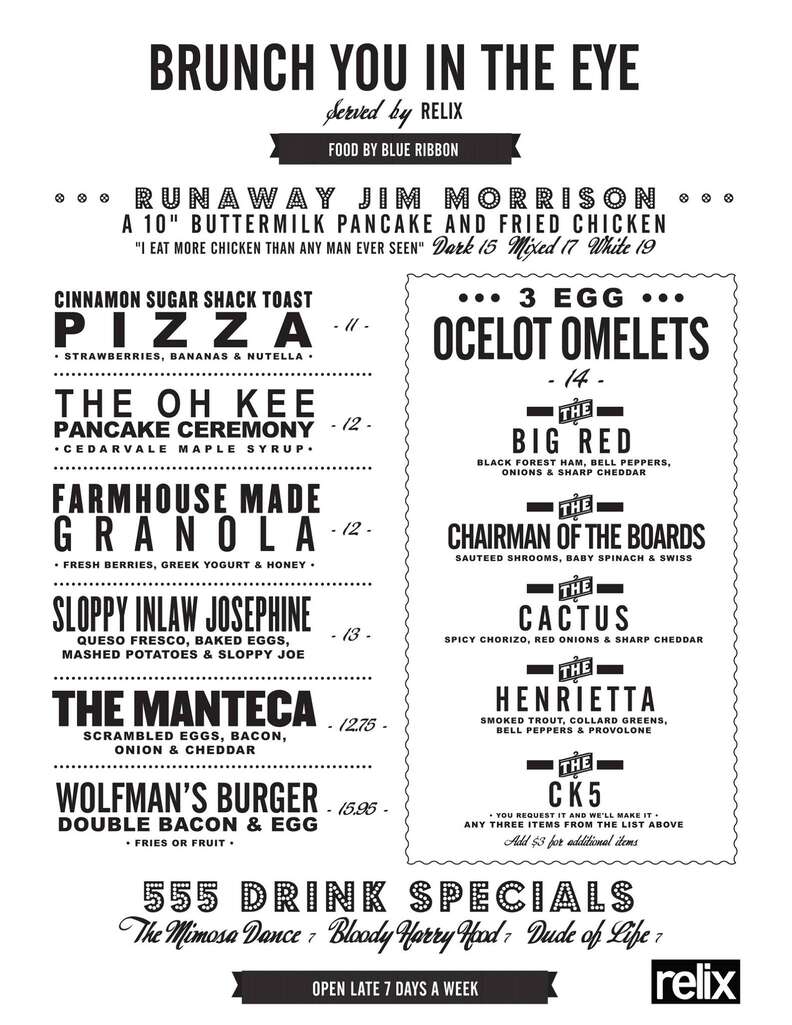 Kiran Herbert is Thrillist's homepage editor who will see you on the floor come Halloween. Follow her on Twitter and offer to buy her a Mimosa Dance.