For a few brief hours this weekend, junk food will unite us. In a divisive national climate, where fans are pitted against fans and their spectacle is punctuated by Lady Gaga, a Puppy Bowl, and disgustingly expensive advertisements, Super Bowl snacks will redeem and revive us across the nation. We know this because, thanks to Google, we have data on the most-searched Super Bowl recipes for every state. Like all of our opinions, our country's culinary contours do not always spread evenly -- buffalo chicken dip is a favorite in five states, whereas Michigan is the only one to consistently seek out hamburger sliders the most.
Alabama: Porchetta
Alaska: Spinach Quiche
Arizona: Corn Bread Cake
Arkansas: Cheese Dip
California: Cupcakes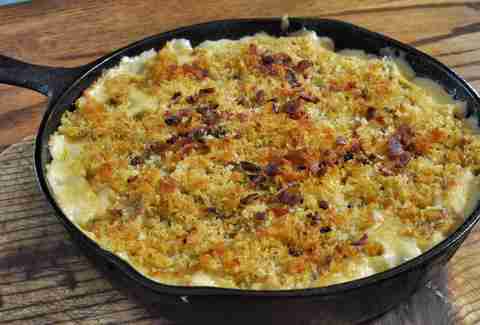 Massachusetts: Buffalo Chicken Dip
Michigan: Hamburger Slider
Minnesota: Chili
Mississippi: Sweet Potatoes Shepherd's Pie
Missouri: Chili
Montana: Buttermilk Biscuits
Nebraska: Chicken Wings
Nevada: Cake Pops
A decision about a thousand times easier than actual cake, especially if your cake pop recipe involves football.
New Hampshire: Taco
Tacos are all about options and varieties, so we've got a few for you: sloppy grilled cheese, Korean BBQ, a cheese quesadilla-taco combo thing, ramen, a grilled cheese sandwich-taco thing, teriyaki chicken, and -- obviously -- bacon mac 'n' cheese.
New Jersey: Buffalo Wings
Your standard buffalo wings are already great, but if you want to kick it up a notch, try a super-hot recipe for pepper-spray hot wings.
New Mexico: Fried Jalapeño Poppers
This is how you make fried jalapeño poppers perfectly every damn time.
New York: Jalapeño Poppers
This is how you grill 'em up perfectly every damn time. Want another tip? Buffalo chicken poppers.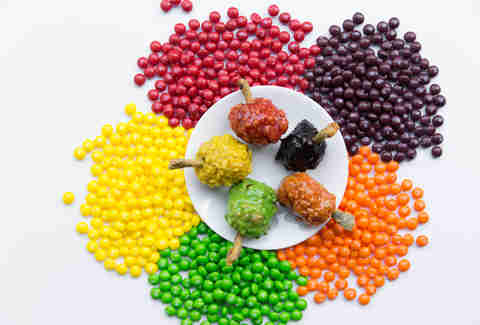 Utah: Cheesy Chicken Broccoli Casserole
Vermont: Oatmeal Chocolate Chip Cookie
Virginia: Buffalo Chicken Dip
Washington: Baked Chicken Wings
West Virginia: Bacon Cheese Ball
Wisconsin: Buffalo Chicken Dip
Wyoming: Homemade Oreo Cookies
Sign up here for our daily Thrillist email, and get your fix of the best in food/drink/fun.