When you're trying to bulk up, it's important to remember a few things: small weights can be heavier than they appear, you are not The Rock, and it's all about the protein, baby! To help you on your quest for bulging quads, here are 11 delicious recipes that feature protein-rich veggies, as mapped by this handy Reddit chart. Apparently, the path to getting jacked is strewn with spinach leaves.
Legumes are a good starting point for any protein junkie, as lentils and several bean varieties hit about 7 grams of protein per 100 calories. Mel's Kitchen combines both in this soup, plus enough curry powder and chicken sausage to convince to you give up dry chicken breast forever.
Key ingredients:
Chicken broth
Lentils
White beans or chick peas
Chicken sausage
Beets' red roots tend to get all the attention, but the leafy greens that grow out of the top of this veggie pack an impressive 10 grams of protein for every 100 calories. This Craving Greens recipe gives them a spicy dijon kick. You could follow the recipe's suggestion and put your sautéed greens on a piece of toast, or you could just use blend them in with powder from your favorite bucket of whey.
Key ingredients:
Beet greens
Onions
Garlic cloves
Mustard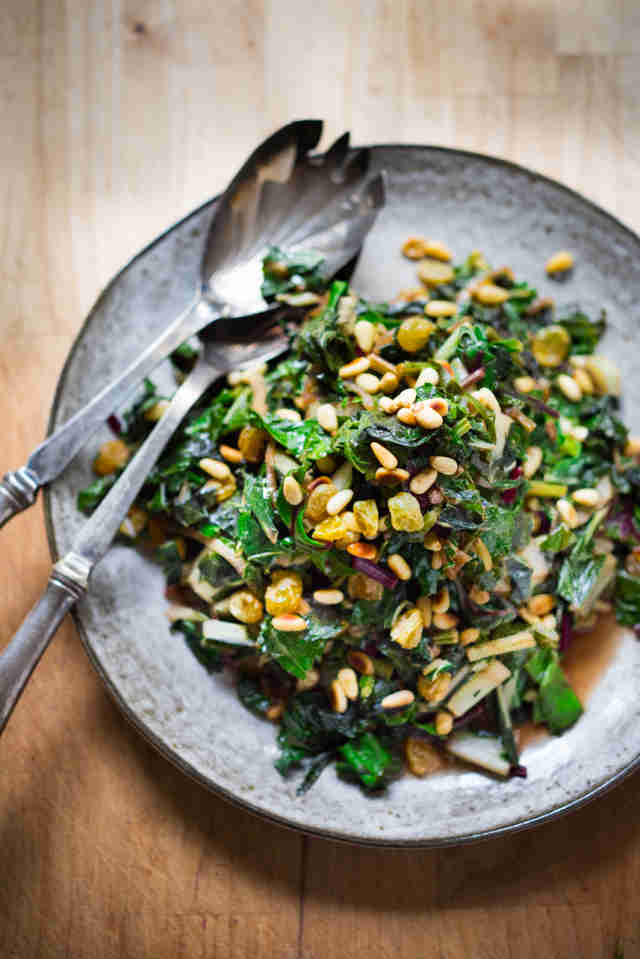 You already know the protein promise in beet greens, but chard and spinach are also excellent sources with about 9 and 13 respective grams per 100 calories. (Kale is solid too, with a batting average of 7 grams.) Throw them all together in Feasting at Home's salad, which is even prettier than your reflection.
Key ingredients:
Spinach
Chards
Kale
Beet tops
Garlic cloves
Like its buddy kale, broccoli nets about 7 grams of protein for every 100 calories. It's also a headliner in this tasty casserole from Half-Baked Harvest. The dish boasts additional heaps of spinach, wild rice, and cured meats, so dig in once your arms have stopped throbbing from all those deadlifts, bro.
Key ingredients:
Wild rice
Broccoli
Spinach
Harissa
Olive oil
White beans have the slightest edge over fava, lima, black, kidney, and mung beans in terms of protein -- and turkey's nice and lean -- so don't feel too bad about skipping leg day with this meat treat from Against All Grain. 
Key ingredients:
Ground turkey breast
White beans
Anaheim chilies
Poblano peppers
Eating zucchini earns you somewhere between 7 and 8 grams of protein per 100 calories. But eating this particular zucchini earns you bonus servings of sausage and diced bell pepper. Those are some mad gains. Recipe here.
Key ingredients:
Zucchini squashes
Red onion
Turkey sausage
Red bell pepper
Lentils are obviously excellent way to propel your 6am back and bi workout, but this pretty little grain bowl also gets bonus points for its coriander, dill, and lemon flavors. Nothin' to it but to do it! Here.
Key ingredients:
Vegetable broth
Quinoa
Lentils
Cucumber
The beet salad in this A House in the Hills recipe is nice, but what's more important here is the giant collard leaf that's used in lieu of bread. Collards have nearly 10 grams of protein for every 100 calories! And also carbs are only for leg days IF THAT.
Key ingredients:
Collard leaf
Carrots
Beets
Pickled red onion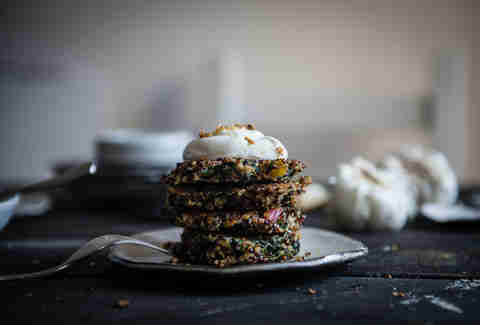 Pair chard and another old reliable, quinoa, together for one cake you can eat with zero remorse. Sometimes less really is more! Get Two Red Bowls' protein-packed recipe here.
Key ingredients:
Quinoa
Swiss chard
Eggs
Greek yogurt
Rocky drank five eggs one sitting, and that dude was pretty jacked. But eating cooked eggs is considerably more appealing than drinking raw ones. Even more appealing? Cooked eggs with spinach, feta, and tomatoes. Get the recipe here. 
Key ingredients:
Eggs
Spinach
Feta cheese
Cherry tomatoes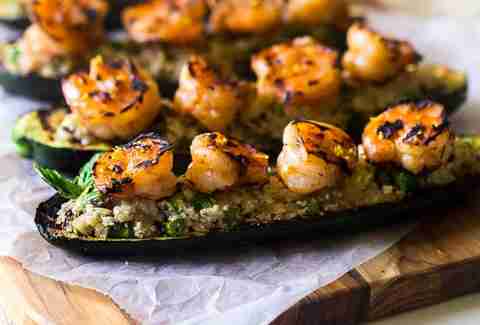 Fact: asparagus has 11 grams of protein per 100 calories. Fact: cauliflower has about 8 grams. Fact: zucchini has nearly 8 grams of its own, but you already knew that, so stop reading this and head over to Food Faith Fitness for one aggressively Paleo masterpiece.
Key ingredients:
Zucchini squashes
Asparagus
Shrimp
Cauliflower
Sign up here for our daily Thrillist email, and get your fix of the best in food/drink/fun.
Kristin Hunt is a staff writer for Thrillist, and fears Crossfitters almost as much as spiders. Follow her at @kristin_hunt.