Alright buddy, it's time to stop clinging to that beach towel and face the facts. Fall may not technically begin for another week and a half, but the season is definitely here. Starbucks fired the first shot by bringing back their pumpkin spice lattes mega early, and now M&Ms is hopping on the bandwagon with their very own pumpkin spice-flavored candy. These limited edition M&Ms are already on shelves at Target, going for $3 per 9.9oz bag. The initial reviews from foodie blogs are mixed, though Twitter is currently going wild over these things. A sampling:
Recommended Video
This Restaurant Sells 20+ Types of Poutine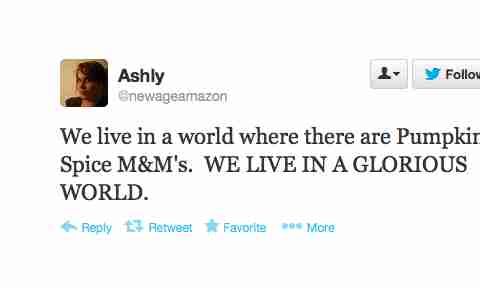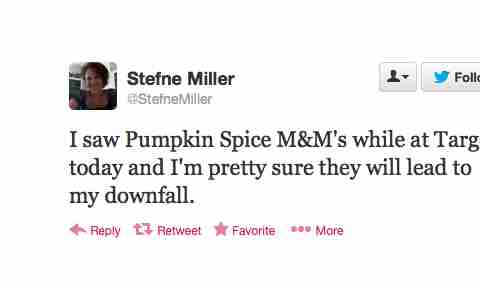 If these enthusiastic tweets are any indication, these things might not be at your local Target for long. So pumpkin fanatics, start your hoarding.