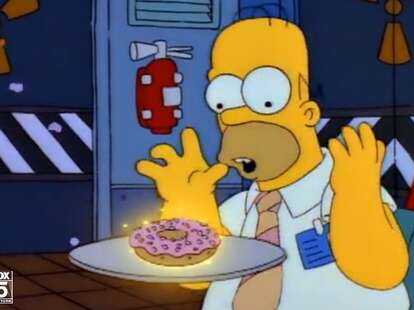 There's a donut burger rolling out abroad, and it's got a familiar face with it. To steal commemorate American icon and hero Homer Simpson, the European fast food chain Quick has created a "Menu Homer" full of foods befitting an overweight, beer-swilling Springfield denizen. We grabbed some menu pics off their French-language site and pieced together what we could. Here are our findings: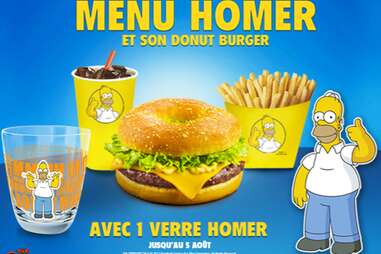 First up is a donut burger, a food combo that would make Homer proud, and possibly froth at the mouth.
Next we have your more traditional donuts, including strawberry, chocolate, and caramel. But hold on, because here comes their wild cousin...
Cheesy donuts! Or, if we're calling them by their Christian name, cheddar dough ovals stuffed with even more cheese.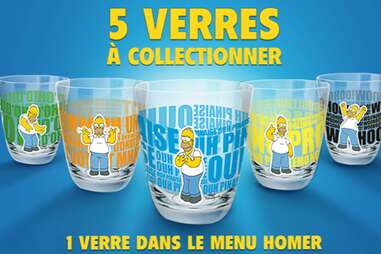 There's also a fleet of special Homer glasses, ripe for housing your version of Duff Beer. So hurry up and get your ass to Mars Europe.