Your grocery store still isn't stocking habanero Haribo, but this cake'll ease the pain of your spicy gummy bear-barren pantry. Concocted by the Aussie sugar addict behind Raspberri Cupcakes, this five-layer chocolate buttermilk cake kicks the crap out of that Fudgie the Whale you had on your last birthday. And if you thought the gummy bears were the only thing worth mentioning, GUESS AGAIN.
Recommended Video
This Pizza Is Covered in Fish Jerky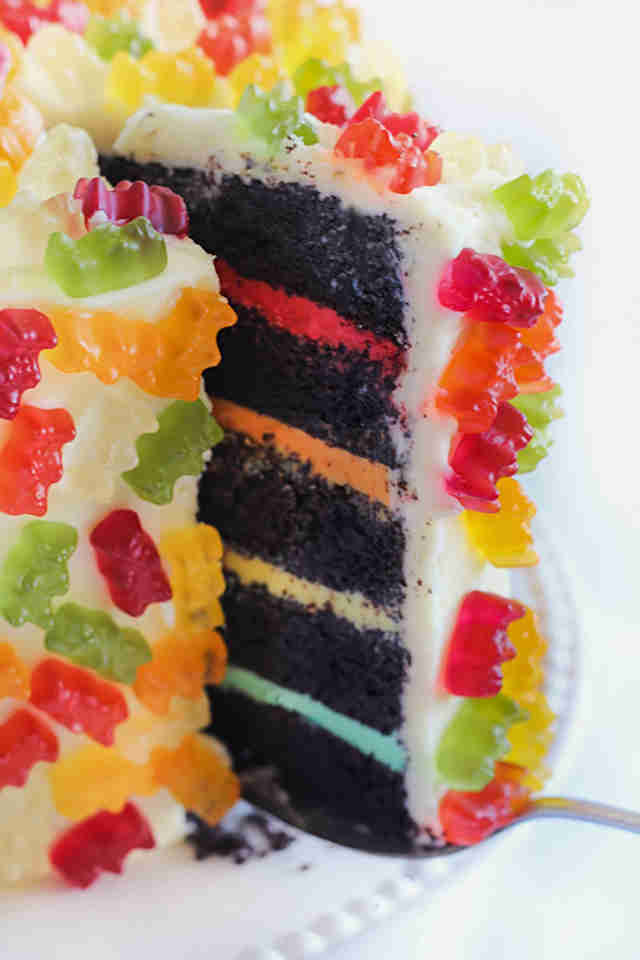 You bet your sweet ass that's salted butter icing between each layer, and it's even colored to match the bears... but not da bears, as then it'd be all navy and orange. Feeling super ambitious? Grab the recipe off Steph's site, as it's full of even more sweet gummy action shots.