Shots have been fired, Ellio's Burger. You might have deep-fried pizza slices on your side, but this custom Wendy's burger has pretty much everything else. Namely, three beef patties, six slices of bacon, fries, cheese, guac, and chicken tenders where weaker people might've put extra buns. All that's missing is a Frosty (we know all too well that dessert really botches these things). At press time, its creator "wileypost" is still alive, but keep an eye on that original Reddit post for any ER updates (and get a full-length view of this beauty below).

Recommended Video
Bacon Ranch Cheese Fries Are the Reason Potatoes Exist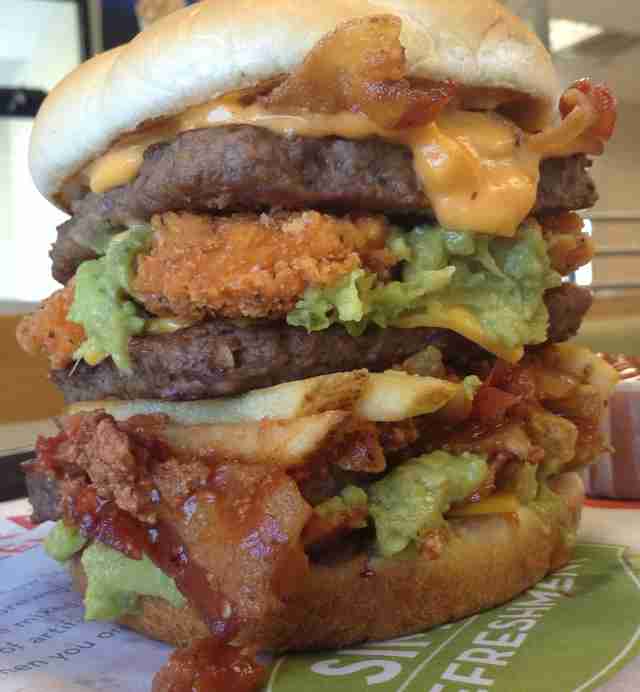 Kristin Hunt is a food/drink staff writer for Thrillist. Before that, she ran a massive Dunk-a-roo cartel out of her college dorm room until the game got too rough. Follow her at @kristin_hunt.