Sean Cooley/Thrillist
Sean Cooley/Thrillist
The rise of local chains is good for us, or so we're told. Smaller distribution areas mean a renewed focus on the freshness of ingredients and yadda yadda yadda. What this is all saying is that single-city restaurant chains have an intrinsic leg up over their national competition in terms of the consistency of their menu items... and their deliciousness. But wouldn't it be great if, for a moment, we could ignore all that and hope for a better world, one where the best local chains expand beyond their borders and feed us all their amazing food all the time?
That's the world to which this list stands as a monument. What follows is a group of some of the most mind-bogglingly good restaurants you can only find in one place, but which should definitely be everywhere. Because wouldn't that be grand?! We think so.
Where it is: San Diego, CA
How many are there? Three standalone restaurants (a fourth in the works), and two smaller outposts.
The deal: Phil Pace may not have grown up around BBQ pits, but you'll swear he at least snuck in some visitation hours when you head to any of his three joints located around San Diego. It's so uncanny that we've named it the best BBQ in the entire state of California, and visitors to the city can snag it right when they step off the plane at San Diego International Airport. With any luck, some of his BBQ will get on a flight one day and head straight for you.
Where it is: New York, NY
How many are there? Six in Manhattan, one in Queens (not counting its full-service Biang! restaurant), and one in Brooklyn.
The deal: Legions of noodle-hungry New Yorkers has helped elevate Xi'an's foods to "famous" status... even though its name originated that way. Xi'an started as a cart in a basement food court in Queens, and now has eight locations plying fans with tender hand-pulled noodles covered in spicy chili oil, cumin lamb burgers, and other Northern Chinese delicacies most American eaters didn't even know existed, but are totally glad they know about now.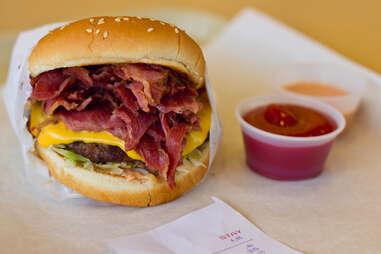 Where it is: Salt Lake City, UT
How many are there? Seven scattered across SLC and its suburbs.
The deal: What do you get when you cross pastrami and a cheeseburger? No, that's not the set-up to a hilarious joke we couldn't devise a punchline for. It's actually the recipe for Crown Burgers' most gut-bustingly delicious menu offering: the pastrami burger, which you can down in true Utahn style with a side of fries and "fry sauce." You would think the rest of the country would catch on by now.
Where it is: Tucson, AZ
How many are there? 23 in Tucson, and one in nearby Casa Grande.
The deal: A sandwich chain with the same density in the Tucson metro area as Subway has in... well, the rest of the country, eegee's is a sandwich & slushie chain with an extensive menu of subs and frozen fruit drinks (or "eegees") to wash them down with, even though the consistency of the slushies makes them more like a dessert than a drink. It's also famed for its ranch-topped fries, which are crowned with imitation bacon bits and more than inspire imitation.
Where it is: Seattle, WA
How many are there? Six, with the first one founded in 1954.
The deal: Basically, the one thing that has changed at Dick's Drive-In in the roughly 60 years since its founding is the price of a hamburger (it used to be $.19, and now it's... a little more than that, DAMN INFLATION). No menu substitutions are allowed, no indoor seating is available, and no compromises are made as to the quality and freshness of the burgers. It's the perfect place to lament the state of our economy while downing $2.90 Deluxes at 1:30am.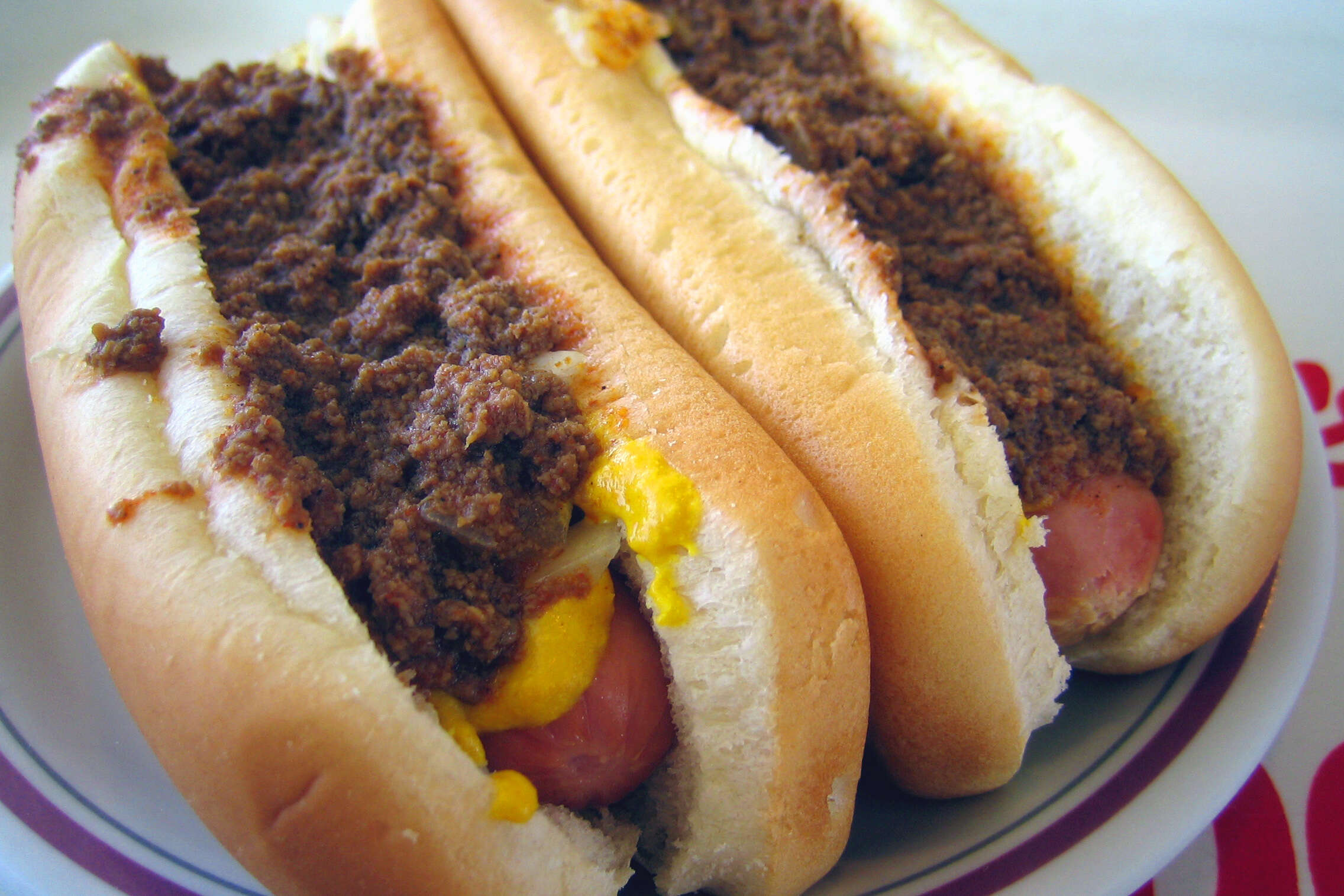 Where it is: Toledo, OH
How many are there? Five, including two in neighboring Maumee and Sylvania.
The deal: For Tony Packo's, success didn't start with M*A*S*H, but it certainly skyrocketed from there -- when Corporal Klinger mentioned pining for the restaurant's Hungarian hot dogs (then $.35), the rest of the country discovered an appetite for them as well. Now, its a Toledo institution, and while it ships its famous hot dog chili sauce all over, there's no real substitute for going to Ohio, getting the real thing straight from the source, and exclaiming "Holy Toledo!" in a completely un-ironic way.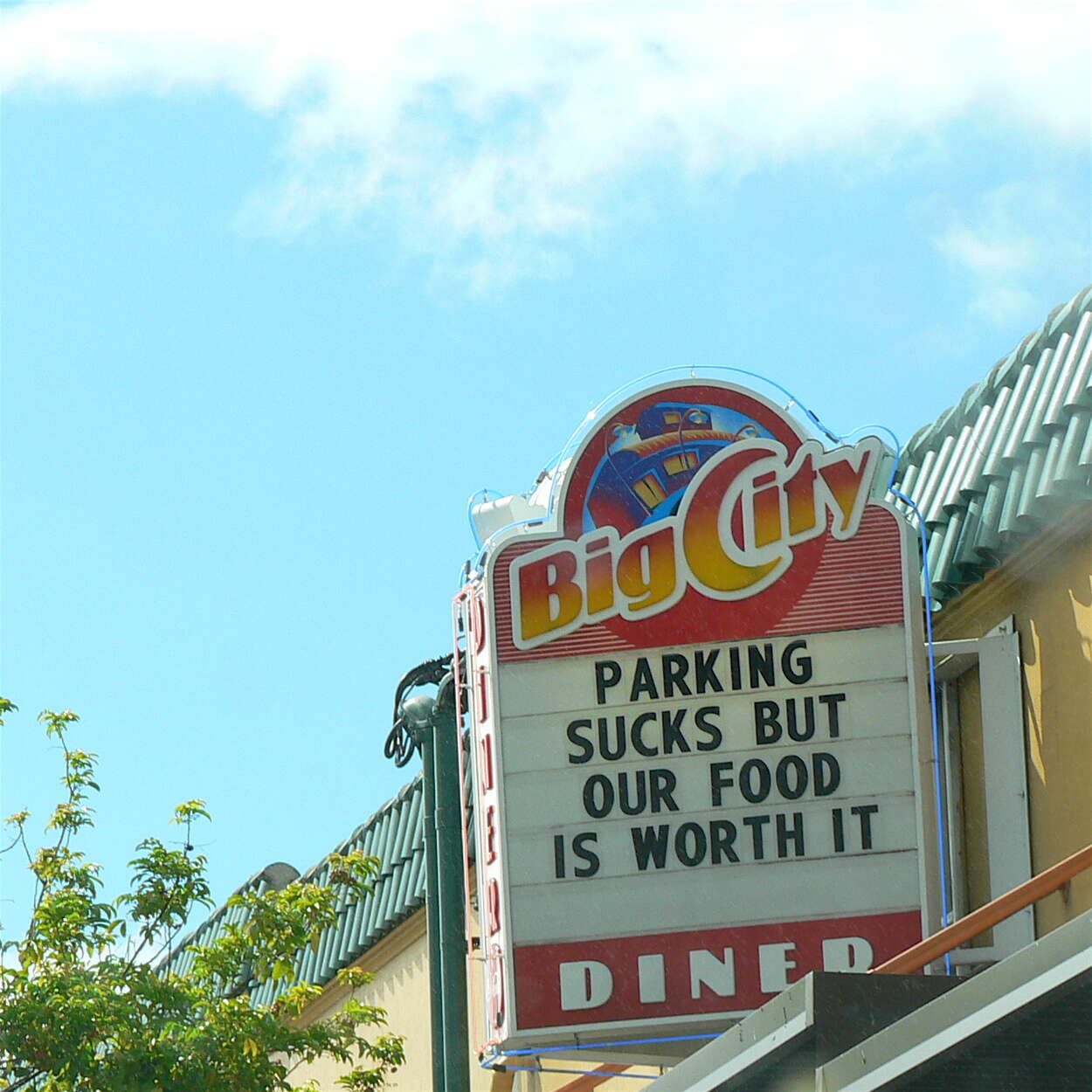 Where it is: Honolulu, HI
How many are there? Five across Southern Oahu.
The deal: Hawaiian food is woefully underrepresented on the mainland. Think about it: the only times you've ever really considered it is when its name comes up on pizza menus (note: nobody in Hawaii eats those things) and when Samuel Jackson mentions how tasty it is in movies. And it is tasty! Big City Diner epitomizes Hawaiian diner fare, with five locations around Honolulu serving up heaps of loco moco (what's that?), macadamia pancakes, and kimchi fried rice.
Where it is: New York, NY
How many are there? Six, all of them in Manhattan.
The deal: Num Pang's a Cambodian sandwich joint whose sammies resemble the famous bánh mìs of Cambodia's neighbor, Vietnam, in that they contain cucumber, pickled carrots, and cilantro. But that's where the similarities end and Num Pang begins: it's heaping all that stuff on Duroc pulled pork, ginger BBQ brisket, hoisin meatballs, and more between fresh semolina baguettes daily. Good afternoon, Cambodia.
Where it is: Austin, TX
How many are there? 10, all around the Austin area.
The deal: We previously wrote up P.Terry's majestic Austinite beef mountains on our list of up-and-coming Five Guys usurpers, and they're still holding steady in our hearts and minds as well. Oh, and our stomachs.
Where it is: Boston, MA
How many are there? Six in the greater Boston area.
The deal: Boston is known for its diehard allegiances. Its residents are slightly more than fond of the Red Sox, Dunkin' Donuts, and Martin Scorsese's The Departed -- that much everyone knows. But ask them what burrito chain has stolen their hearts, and you'll get a much less familiar answer, and not just because of their accent. Anna's Taqueria, with six locations around the Boston area (not enough!), has been serving up Mission-style burritos, tacos, and more since 1995. One bite into the carnitas burrito, replete with melted cheese and tender pork, and you'll finally understand your Bostonian friend in more ways than one.
Where it is: Los Angeles, CA
How many are there? Eight, with a pop-up operating at the Santa Monica Farmers' Market once a month.
The deal: Once a veritable monarch of the LA sushi scene, Kazunori Nozawa decided one day that he wasn't content with a single fiefdom. And so he devised Sugarfish, a now eight-location-strong empire of omakases that has taken over the greater Los Angeles area with a blessedly peaceful (and delicious) army of tuna sashimi and blue crab rolls.
Where it is: Chicago, IL
How many are there? Five, in Chicago and Skokie.
The deal: Secret sauce? Check. Secret menu? Check. And let us let you in on another secret: M Burger is giving In-N-Out a run for its money. OK, so it's not that big of a secret, at least not to Chicagoans, who flock to this burger joint for its impressive menu of In-N-Out-style burgers, fries, vegetarian options (wow!), and thick milkshakes. For those of us who don't live in the Western half of the country, M Burger is a welcome alternative to flying three hours to get our fix.
Adam Lapetina is the partnerships editor at Thrillist, and wishes for a world where everyone gets a pastrami burger. Read his musings at @adamlapetina.