9 hostess confessions and complaints from Whisper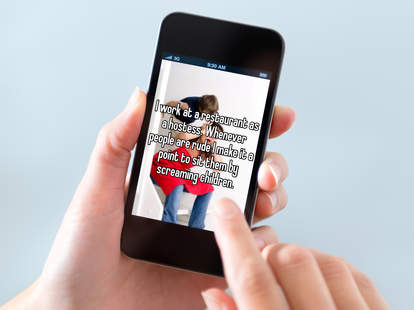 We already dug up the secrets of America's servers, but what dark thoughts are brewing inside the mind of that lady who took your reservation? To find out, we turned yet again to the anonymous app Whisper for some host and hostess confessions. Based on these revelations, you should probably stop being a jerk to the person behind the podium. And bring bribes, just in case. Here's what they had to share:
Kristin Hunt is a Food/Drink staff writer for Thrillist, and always aims for a booth. Follow her at @kristin_hunt.